Best Internet Providers for Streaming 2021
May 11, 2021 | Share

Brand Guides, Streaming Guides
| Best overall | Best availability | Best reliability |
| --- | --- | --- |
| | | |
| Google Fiber | Xfinity | Verizon Fios |
| $70.00/mo. | $19.99–$84.99/mo.* | $39.99–$79.99/mo.† |
| | View plans | View plans |
Data effective 4/5/21. Offers and availability may vary by location and are subject to change.
*For the first 12 months with a 1-year agreement. Excludes Xfinity Gigabit Pro.
†w/ Auto Pay + taxes & equip charges
Which internet provider is best for streaming?
We recommend Google Fiber for streaming if it's available in your area. It offers some of the fastest speeds available in the US and is extremely reliable. It also got the best speed scores nationwide in our Fastest Internet Providers 2020 report.
Unfortunately, Google Fiber isn't available in most areas. If you don't live in one of the lucky 19 US cities with Google Fiber, here's a look at our other top internet provider picks for streaming.
Provider
Price
Max download speed
Reliability satisfaction score
Get it
Best overall
$70.00/mo.
1,000 Mbps
(1 Gbps)

N/A
Best availability
$19.99–84.99/mo.*
1,000 Mbps*
(1 Gbps)
3.6

View plans

Best reliability
$39.99–$79.99/mo.†
940 Mbps
3.8

View plans
Best overall
Provider
Price
$70.00/mo.
Max download speed
1,000 Mbps
(1 Gbps)

Reliability satisfaction score
N/A
Get it
Best availability
Provider
Price
$19.99–84.99/mo.*
Max download speed
1,000 Mbps*
(1 Gbps)
Reliability satisfaction score
3.6
Get it

View plans
Best reliability
Provider
Price
$39.99–$79.99/mo.†
Max download speed
940 Mbps
Reliability satisfaction score
3.8
Get it

View plans
Data effective 4/5/21. Offers and availability may vary by location and are subject to change.
*For the first 12 months with a 1-year agreement. Excludes Xfinity Gigabit Pro.
†w/ Auto Pay + taxes & equip charges
Unlike many other online activities, streaming video is really only reliant on two things: download speed and network reliability. Fortunately, these are two things that most internet service providers (ISPs) have gotten really good at.
Many ISPs now offer gigabit download speeds, which is enough bandwidth for everyone in your house to watch a different show simultaneously. You can also calculate exactly how much speed you need for each streaming service that you use, but a gigabit internet plan will always keep all your bases covered.
Best overall

Specs
Fiber network
Up to 1,000 Mbps (1 Gbps) download speeds
Symmetrical upload and download speeds
Price: $70.00/mo.
Data effective 4/5/21. Offers and availability may vary by location and are subject to change.
Google Fiber is in no small part responsible for jumpstarting the use of fiber-optic networks in the US.1 Although Google has mostly stopped expanding its network,2 Google Fiber remains one of the fastest, most reliable, and highly praised service providers in the business.
Unlike many other types of internet connections, fiber networks don't slow down due to local congestion. This means that you have the same blinding-fast speeds 24 hours a day, so there's no need to work your streaming around peak hours. If you like to sit down after a long day of work and binge Netflix without any buffering, you'll appreciate the consistency of a fiber connection.
The downside is that Google Fiber is available in only a handful of cities, so most people in the US don't have access to it. If Google Fiber is available in your area, we highly recommend that you get it.
Fast download speeds
Reliable connections
Best availability

Specs
Cable network
Up to 1,000 Mbps (1Gbps) download speeds*
Slower upload speeds than fiber
Price: $19.99–$84.99/mo.*
Data effective 4/5/21. Offers and availability may vary by location and are subject to change.
* For the first 12 months with a 1-year agreement. Excludes Xfinity Gigabit Pro.
Xfinity may not be quite as amazing as Google Fiber, but it offers decent speeds and, importantly, reaches over 40 times as many people as Google Fiber, according to the Federal Communications Commission (FCC).3 Its network reaches from Washington State to the tip of Florida, so if you live near any major city, there's a good chance Xfinity is available in your area, though be aware that prices may vary by region.
Xfinity's cable network can reach speeds up to 1 Gbps (1,000 Mbps), putting it on par with speeds from most fiber networks, although there are some significant differences between the two types of connections.
If you mainly use the internet for streaming, your priority is consistency. While cable networks can reach some incredible speeds, your home shares that speed with some of your neighbors. Most of the time, that's not an issue. But at peak times, when everyone is getting home from work and turning on Netflix, the increased traffic might mean that your connection is considerably slower than the 1 Gbps you're used to.
One additional thing to note is that while 99.98% of Xfinity's network is cable, it does have a very small, very fast fiber network available in some areas. With 2 Gbps speeds and a $299.95 per month price tag, Xfinity can boast both the fastest and most expensive fiber plan in the country.
But since its gigabit (1,000 Mbps) cable plans can already support 40 screens streaming ultrahigh definition video side by side, we don't suggest tripling your bill to get even more bandwidth.
Still, Xfinity's multigigabit internet is a thing that exists. And if that's enough to convince you, you can find out more by calling 1-800-XFINITY.
Wide availability
Fast download speeds
Less reliability at peak hours
Best availability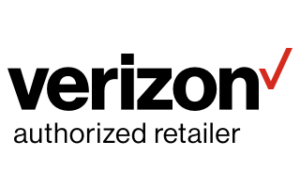 Specs
Fiber network
Up to 940 Mbps download speeds
Price: $39.99–$79.99/mo.*
Data effective 4/5/21. Offers and availability may vary by location and are subject to change.
*w/ Auto Pay + taxes & equip charges
Verizon's Fios network is limited to the northeastern US, but it's widely available within this area. It offers a 100% fiber-optic network that is capable of delivering ultrafast speeds with fewer traffic problems than cable networks have to deal with. It also took the top spot for internet reliability in our 2020 Internet Provider Customer Satisfaction survey.
The downsides of Verizon Fios have to do with its availability. If you don't live on the East Coast, you're probably out of luck. And even if you do live within Verizon's Fios service area, it might not have fiber available in your neighborhood.
Only about two-thirds of its service area has access to its fiber network (which is still better than many of its competitors), so the other third is stuck with DSL. DSL networks don't enjoy the speed and reliability that fiber offers, which makes them a less desirable choice for streaming video.
Very reliable network
Fast download speeds
Not available nationwide
Fiber not available in entire Verizon service area
What makes an internet connection good for streaming?
You need a good internet connection for streaming video, especially if you're streaming in 4K ultrahigh definition. But you don't have to worry about all the technical details that make a big difference for playing online games or video conferencing.
Most ISPs have been improving their networks to better handle the bandwidth needed for video streaming. The software on your televisions and computers has also gotten better at buffering behind the scenes so you get smooth video, even if there are fluctuations in the network.
These factors make picking an ISP for video streaming much easier and also give you a lot of options. Let's take a look at two of the most important considerations: download speed and reliability.
Download speed
Speed is the most important thing to consider when looking for an ISP that's good for streaming. A slow connection is never going to deliver high-quality video, and a fast connection can solve a lot of problems by helping the software on your computer buffer the video before it plays on your screen.
That said, many ISPs offer plans with so much speed, there's no way you could possibly use it all. If you have only two devices in your house that can play video, you're not going to come remotely close to maxing out 1 Gbps of speed. If you know how much speed you need to stream all the shows you want, you can safely downgrade to a cheaper plan without sacrificing any picture quality.
Reliability
You usually don't think about the reliability of your internet connection until it has a problem. This is especially true when streaming video, as a sudden loss in speed can cause your video to lose quality or pause until the connection comes back up to full. It doesn't matter if your connection has a lightning-fast top speed if that's not the speed you're getting when you sit down to stream.
Some types of connections are inherently more reliable than others. Fiber is by far the best, as it isn't slowed by increased network traffic or distance.
Another good way of judging the reliability of an ISP is by looking at customer surveys and other online ratings. This can give you a feel for not only the reliability of a connection throughout the day but also how often the network is impacted by maintenance, natural disasters, and other service outages.
Our verdict: Get Google Fiber if you can
Google Fiber is one of the fastest and most reliable connections you can get, and it's reasonably priced. If it's available in your area, you should definitely get it. If it's not available, Verizon Fios or another local fiber provider is your best second choice.
Internet for streaming FAQ
What is the best speed for video streaming?
A speed of 25 Mbps is the best speed for video streaming because it's enough to give you perfect 4K UHD video. But if you're streaming on multiple devices or doing other online tasks at the same time that you're streaming, you'll need additional bandwidth.
Test your speed
Use our tool to know exactly how much speed you need for all your online activities.
What is a good upload speed for streaming?
A good upload speed for streaming is 1–3 Mbps. That is plenty of upload speed for your device to communicate with the streaming service's servers. If you're just watching a show on Netflix or Hulu, you don't need a very high upload speed (which is different than download speed) for a seamless experience.
On the other hand, if you're livestreaming yourself over Twitch or YouTube, you're going to need a lot more upload speed. You'll probably need around 5 Mbps upload speed for low-resolution video. If you do a lot of livestreaming, the best solution is to get a connection like fiber that has symmetrical upload and download speeds.
How much speed do I need to stream Netflix or Hulu?
You'll need anywhere from 1–5 Mbps of download speed for streaming SD video on Netflix or Hulu. Each service has slightly different requirements and recommendations, depending on what quality of video you're watching and how many devices you're using. For more information, see our guide to how much speed you need to stream video.
I have a fast connection, so why is my video still choppy?
If your download speeds are significantly different than what your ISP advertised with your plan, one common bottleneck is your router. Your connection is only as fast as the weakest link in the chain between you and your ISP, and your router often takes that prize.
If your router isn't fast enough to keep up with the connection you're paying for, you probably need to upgrade to a new one. Check out our guide to the best routers for streaming.
Another culprit is data caps. Even internet plans that don't have a hard cutoff will often throttle your bandwidth once you've used a certain amount of data. This is particularly bad for video, which needs high bandwidth to maintain picture quality. If your video quality seems to take a hit toward the end of the month, this is likely your problem.
Also, remember that certain types of connections slow down in certain situations. Cable can slow down at peak hours if there's a lot of internet traffic, while satellite connections can be disrupted by the weather.
If you're still having trouble and you don't know why, it could be a problem with your service provider. Call your ISP to find out if there are disruptions in your area due to maintenance. If this is a recurring issue, it might just be time to look for a more reliable provider.
Author - Peter Christiansen
Peter Christiansen writes about satellite internet, rural connectivity, livestreaming, and parental controls for HighSpeedInternet.com. Peter holds a PhD in communication from the University of Utah and has been working in tech for over 15 years as a computer programmer, game developer, filmmaker, and writer. His writing has been praised by outlets like Wired, Digital Humanities Now, and the New Statesman.
Editor - Cara Haynes
Cara Haynes has been editing and writing in the digital space for seven years, and she's edited all things internet for HighSpeedInternet.com for five years. She graduated with a BA in English and a minor in editing from Brigham Young University. When she's not editing, she makes tech accessible through her freelance writing for brands like Pluralsight. She believes no one should feel lost in internet land and that a good internet connection significantly extends your life span.