CenturyLink Overview
Fast speeds, affordable rates on 1 Gig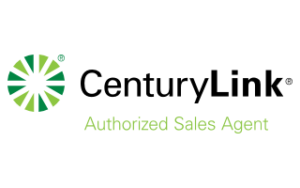 Starts at
$45/mo
Internet Speeds up to
940 Mbps
No data caps*
Internet speeds up to 1,000 Mbps
Bundle options for internet and phone
Available in 37 states
*Data current as of 6/21/19. Offers and availability vary by location and are subject to change.
CenturyLink pros and cons
One of the best things about CenturyLink internet service is that it offers a straightforward pricing model without the rate hikes you'll get from other providers. You don't have to sign an annual contract to get service and both of CenturyLink's plans come with no data caps. So if you don't want to shop around every few years for the latest deals on internet service, CenturyLink is a great choice.
On the other hand, CenturyLink's lowest speed service (15 Mbps) is more expensive than you might find with other providers. We recommend CenturyLink to folks looking for mid- to high-speed plans, but if you're looking for the cheapest internet, keep shopping.
Pros
No data caps*
Contract-free options
Bundle discounts
Cons
No nationwide hotspots
Installation fee
Limited availability for fiber
*Data current as of 6/15/2021.
CenturyLink promotions and deals
CenturyLink's best deal is the fact that it has no data caps. That's the case whether you're on the fiber gigabit plan or one of the DSL plans—known as Simply Unlimited Internet. So you can stream, game, tweet, and download giant files all you want without worrying about charges or slowed speeds.
CenturyLink internet, TV, and home phone services
Internet
Phone
Data current as of 6/21/19. Offers and availability may vary by location and are subject to change.
CenturyLink offers Double Play bundle options to keep you connected. Add a home phone line to your internet plan for an extra $40. Other CenturyLink internet deals vary by location.
CenturyLink internet
Our pick:
CenturyLink Fiber Internet
Speeds up to
940
Mbps download
From
$6500/mo
Rate requires paperless billing and excludes taxes. Additional fees apply. Speeds may not be available in your area. Maximum download/upload speed of up to 940 Mbps via a wired connection.
CenturyLink gives you the fastest speeds possible on this plan. Also, it runs over fiber internet, which means your connection will be smooth and reliable all day long, even if there are multiple people all using your Wi-Fi at once to Zoom, play online games, and stream video. You get unlimited data too and the monthly fee is totally reasonable considering what you're getting. 
Want to compare plans? Hop over to the CenturyLink Internet page for an in-depth take on all internet plans.
CenturyLink home phone
Our pick:
Unlimited Nationwide Calling
$45/mo standalone (or $36 with Internet)
Unlimited nationwide long-distance calling
From
$4500/mo
Rate excludes taxes and voice fees/surcharges.
Home Phone with Unlimited Nationwide Calling: Service applies to one residential phone line with direct-dial, local and nationwide long distance voice calling from home phone, including Alaska, Puerto Rico, Guam, and U.S. Virgin Islands; excludes commercial use, call center, data and facsimile services (including dial-up Internet connections, data services, and facsimile; each may be billed at $0.10 per minute), conference lines, directory and operator assistance, chat lines, pay-per-call, calling card use, or multi-housing units. Usage will be monitored for compliance and service may be suspended/terminated for non-compliance. If usage consistently exceeds 5,000 minutes/mo. customer may be moved to another plan. International calling billed separately.
CenturyLink home phone service delivers crystal clear voice quality, which can't be said for VoIP or cellphones. You can keep in touch with family and friends all over the country with CenturyLink's home phone plan.
It includes unlimited long-distance to US states, including Alaska, Puerto Rico, Guam, and the US Virgin Islands. A one-time installation fee may apply (depending on your location and whether your home is wired for home phone service).
For more information on features and services included in CenturyLink phone plans, view the CenturyLink phone page.
CenturyLink offers internet phone bundles.
See if CenturyLink is offered in your area.
CenturyLink fees and charges
One of the best things about CenturyLink is that there are no contracts—and that means no early termination fees (ETF). Most other internet providers require one- to two-year contracts (boo), and canceling service early can cost you a wad of cash (double boo).
CenturyLink one-time fees include installation fees ($50 to $125, depending on location) and equipment purchase costs (up to $150 for a CenturyLink modem). You can opt to rent your modem instead for $15 per month if you want to pay less upfront. Monthly fees and charges include taxes and government surcharges, which vary based on location.
Late fees also depend on your location and they're affected by the number of services you have. A CenturyLink late fee could be anywhere from $5 up to a set percentage of your bill.
Learn more about CenturyLink.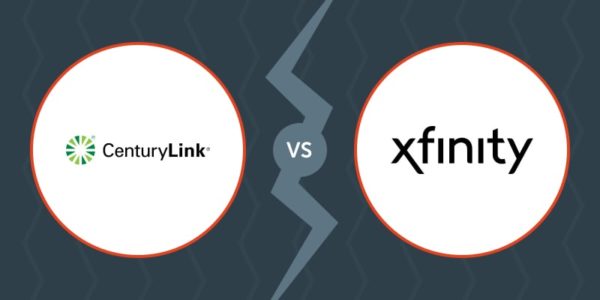 Xfinity vs. CenturyLink
CenturyLink offers the most affordable 1 Gig plans, while Xfinity offers a better price on lower-speed plans plus free access to a powerful Wi-Fi network.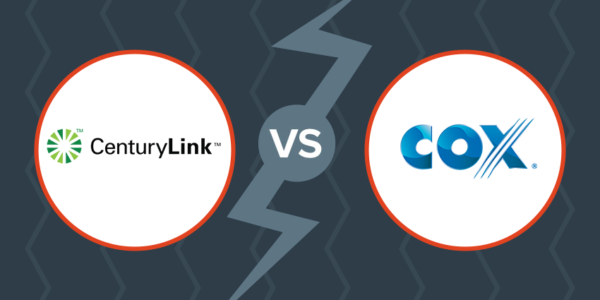 Cox vs CenturyLink
Compared to CenturyLink, Cox delivers better budget plans and consistent speed. If you want the most affordable 1 Gig plan, go for CenturyLink.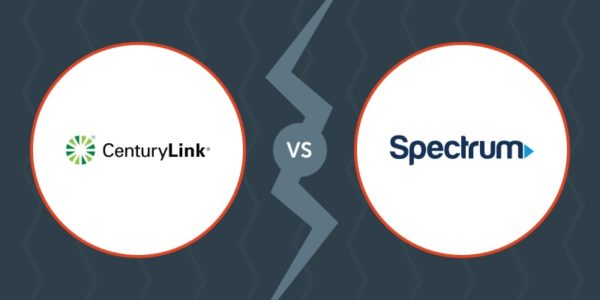 Spectrum vs. CenturyLink
Spectrum offers reliable speeds at a reasonable price. But if raw speed is your goal, get CenturyLink's 1 Gig.
Our verdict
The biggest point in CenturyLink's favor is that they don't have contracts, so you can cancel anytime without paying fees. That's what we call freedom. CenturyLink also has a wide variety of speeds to suit different needs, ranging from 15 Mbps to 1 gigabit (or close enough—it's technically 940 Mbps). And there are no data caps.
But, as with all providers, not all speeds are available in all areas—especially the fastest ones. So, since CenturyLink's pricing model gives you a way better deal on the higher-speed plans, you might be stuck with a lower-speed plan that offers a lower value.
Find speeds in your area.
What is CenturyLink?
CenturyLink is a massive Internet Service Provider that offers service in 37 states. Offering both DSL and fiber internet service, CenturyLink has a wide range of speeds. CenturyLink internet speeds range from 15 Mbps to 940 Mbps. CenturyLink also offers traditional landline phone and long-distance service. A publicly traded company, CenturyLink is headquartered in Louisiana and listed as a Fortune 500 company.
How much is CenturyLink?
If you're wondering how much CenturyLink internet is, you will need to enter your ZIP code to check plans offered in your area. CenturyLink prices vary throughout the country. That said, CenturyLink offers internet plans starting at $50 per month and going up to $65 per month. Speeds vary from 15 Mbps to 940 Mbps—which is like the difference between riding to town on a snail versus a motorcycle.
What kind of internet is CenturyLink?
The kind of internet CenturyLink offers depends on your location. CenturyLink offers both fiber and DSL internet, but fiber is currently available only in some areas of the country. If you live in one of the more than 20 metro areas with CenturyLink fiber service, you can get blazing fast internet at an affordable price. The DSL/VDSL speeds can also truck along quite fast (up to 100 Mbps in some locations).