CenturyLink Internet Review
Race along at speeds up to 1 gigabit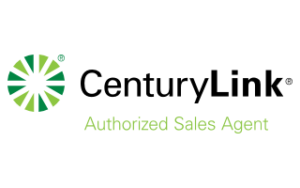 Price

$50–65/mo
Speeds

100–940 Mbps
No data caps
No contracts
Data as of 10/21/19. Offers and availability may vary by location and are subject to change.
Best CenturyLink internet plans
CenturyLink is known for offering a good value on reliable internet service. Plus, unlike most other internet providers, CenturyLink has no contracts and no rate hikes after the first year, which makes CenturyLink popular with many customers.
If you're looking for CenturyLink internet deals, you'll need to check the speeds available in your area. The 1 gigabit plan is a great deal at $65 per month, but it's only available in roughly two dozen major metro areas.
Check out our top picks.
CenturyLink Fiber Internet
Speeds up to
940
Mbps download
From
$6500/mo
Rate requires paperless billing and excludes taxes. Additional fees apply. Speeds may not be available in your area. Maximum download/upload speed of up to 940 Mbps via a wired connection.
How good is CenturyLink internet service?
CenturyLink offers DSL internet with wide availability and is working to expand its fiber internet footprint. CenturyLink's fiber internet is very good internet service, but the DSL product is available in many rural areas where it may also be the best option available.
In our annual customer satisfaction survey, CenturyLink got an overall rating of 3.5 out of 5 stars, which is last place among the 12 internet service providers (ISPs) surveyed. However, there is a clear split among DSL and fiber customers, with fiber customers giving a 3.7 rating vs. 3.4 for DSL customers.
We like the straightforward pricing model for both the DSL and fiber plans (with no contracts and no price hikes), but we aren't that impressed with CenturyLink's price on lower-speed DSL plans. As far as data caps go, CenturyLink has none. You get unlimited data whether you're on a DSL plan or a fiber plan.
We recommend CenturyLink's fiber service without reservations—it's fast, reliable internet at a fair price, and it's great for families, gamers, and basically anyone regardless of your internet needs. CenturyLink's DSL internet is a fine choice if you don't have other options where you live, but we wouldn't choose it if you can get cable or fiber internet.
Pros
Good value on faster plans
No rate hikes after first year
Good price for gigabit service
Cons
No free nationwide hotspots
Limited fiber internet availability
Lower value on slower speeds
CenturyLink internet plans
Get the right internet plan for you
Plan
Prices from*
Download speeds up to
Connection Type
CenturyLink Simply Unlimited Internet
$50.00/mo
100 Mbps
DSL
CenturyLink Fiber Internet
$65.00/mo
940 Mbps
Fiber

View CenturyLink Internet Plans
*Data current as of 10/21/19. Offers and availability may vary by location and are subject to change.
Simply Unlimited Internet – Rate requires paperless billing and excludes taxes. Additional fees apply. Speed may not be available in your area.
Fiber internet – Rate requires paperless billing and excludes taxes. Additional fees apply. Speed may not be available in your area. Maximum download/upload speed of up to 940 Mbps via a wired connection.
Learn more about CenturyLink.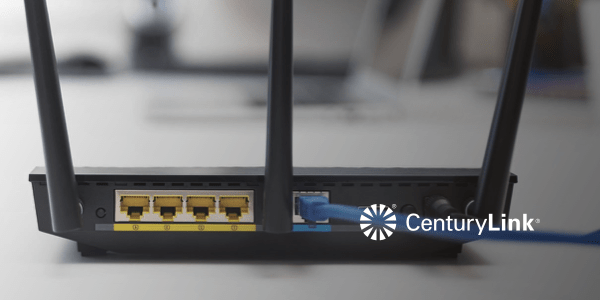 Your Guide to CenturyLink Installation
Most CenturyLink internet plans can be self-installed, which will save you money. We'll give you all the details on what to expect.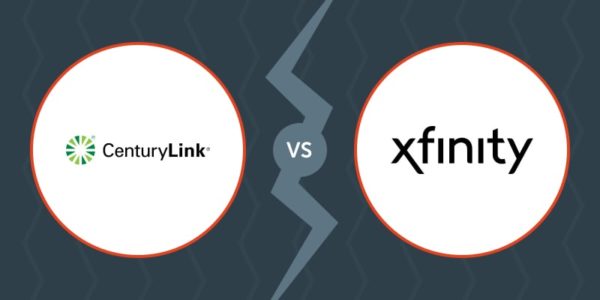 CenturyLink vs. Xfinity
CenturyLink offers DSL and fiber internet. Xfinity offers cable internet with competitive speeds. Find out which one works best for you.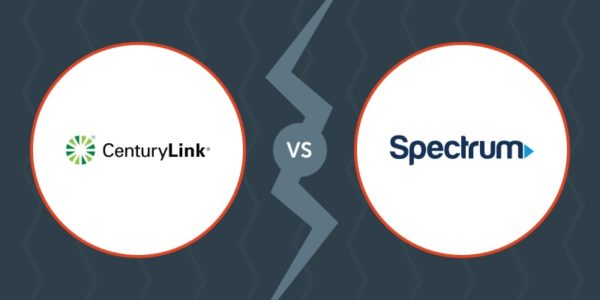 CenturyLink vs. Spectrum
Spectrum's offers better value at lower speed plans but CenturyLink's high speed fiber plans are the best bargain overall.
Get internet and start streaming.
Where can you get CenturyLink internet?
If you're looking for steady internet service, CenturyLink serves 37 states, with blazing fast fiber plans available in select metro areas across the country.
The speed you want might not be available in your area. Find out which speeds are offered in your location with a zip check before you start researching plans. You don't want to underestimate what's possible for your internet connection.
How much is CenturyLink internet?
CenturyLink charges $50 per month for its Simply Unlimited Internet DSL plans and $65 a month for its gigabit fiber plans.
What kind of internet is CenturyLink?
CenturyLink offers DSL and fiber internet service. The Simply Unlimited Internet plan runs over DSL, giving you top speeds of 100 Mbps (although realistically your speeds will likely be slower). The CenturyLink Fiber plan gives you gigabit internet, at speeds of 940 Mbps.
For example, if you have a 20 Mbps plan, your CenturyLink internet is through DSL. If you have a 1 gigabit plan, your internet is a fiber plan.
What modem does CenturyLink use?
The modem that CenturyLink uses to set up your service varies based on your location, the speed of your plan, and if you choose to buy or lease your modem. CenturyLink modems include select models made by the brands Actiontec, ADTRAN, Calix, Technicolor, and ZyXEL.
CenturyLink also allows you to use your own modem/router as long as it's compatible. If you want to use your own modem, check out CenturyLink's list of compatible modems to see if it will work with CenturyLink internet.
Why is my CenturyLink internet blinking red?
If your CenturyLink internet is blinking red, there are two possible explanations.
If it alternates between red and green, your modem is auto detecting an internet configuration. Wait, and this should resolve itself.
If the WPS button is blinking red, the modem is telling you that a connection error has happened or that it has detected a session overlap. If it continues blinking for more than 30 seconds, you can troubleshoot this by power cycling your modem. To power cycle your modem, unplug the power cord and leave it unplugged for 1 minute, and then plug it back in. Watch CenturyLink's modem troubleshooting video for more tips about how to tackle issues.
Does gigabit internet make a difference?
Depending on what your connection speed is now, gigabit internet will make a big difference. The difference between 1 gigabit internet and 100 Mbps is 900 Mbps, which is a lot of speed. With either speed, you can stream HD video smoothly on multiple devices. You can also click around the internet with ease.
Where you'll start to see a difference is in things like upload speeds and lag time if you're playing multiplayer games online. Gigabit internet also won't flinch under the weight of multiple users. Of course, that speed comes at a price and most people can get by without it. You'll have to decide if the difference is worth it for you.
Is CenturyLink DSL internet?
CenturyLink DSL is a type of internet used to deliver a variety of speeds. The fastest CenturyLink speeds are delivered via a fiber connection, while average speeds are DSL connections.
Can I get CenturyLink internet and TV together?
Yes, you can get CenturyLink internet and TV in a bundle package. CenturyLink Prism TV is no longer available.
Can I self-install CenturyLink internet?
Yes, you can self-install CenturyLink internet speeds up to 80 Mbps, but you will need to have a professional installation on plans that are 100 Mbps and above. For details on how to install it yourself, see our guide to CenturyLink installation.
How fast is CenturyLink internet?
CenturyLink internet offers speeds as fast as 1 gigabit on its fiber network. And at $65 a month, it's one of the most affordable gigabit internet services we've seen. Those speeds are fast enough for the needs of any household. CenturyLink's Simply Unlimited internet plan is DSL and not nearly as fast. Those speeds range up to 100 Mbps, but in reality, they'll likely be slower, depending on where you live.
In our annual customer satisfaction survey., CenturyLink got the lowest customer ratings for speed, but its fiber customers gave significantly better ratings than the DSL customers.
How much speed do I need?
Our advice is to avoid the hype and just pay for the speed you need. Sure, some plans are fast enough for 10 devices to stream HD video at the same time. But how many screens will you and your partner really use simultaneously? Even if you watch a few screens at a time, you still won't watch on 10 devices at once.
You'll spend less time waiting with fast internet, which we all like. But that doesn't mean the fastest internet speeds are best for everyone. Most households won't notice a difference between 1 gigabit and 2 gigabit speeds. They're so fast that they'll both deliver content in less than a second. So why pay an extra $100 per month for that second gigabit?
Use this chart to see how much speed you really need in your house.

Browsing
1-3 People:
5 Mbps
4 - 6 People:
10 Mbps

Streaming Music
1-3 People:
5 Mbps
4 - 6 People:
25 Mbps

Online Gaming
1-3 People:
25 Mbps
4 - 6 People:
100 Mbps

Video Streaming
1-3 People:
SD Video: 10 Mbps
HD Video: 50 Mbps
4 - 6 People:
SD Video: 50 Mbps
HD Video: 100+ Mbps
CenturyLink internet specs and tech
CenturyLink offers a wide range of internet speeds that are delivered through DSL and fiber technology. Speed availability varies by location, as fiber networks have not been built out yet in all parts of the US.
Modems and routers
When you sign up for CenturyLink, you can rent a modem/router, buy one from the company, or bring your own compatible modem/router.
If you choose to rent a modem/router from CenturyLink, it will be up to $15 per month, which will be added to your monthly bill.
If you buy one from CenturyLink, it will be up to $150, which will be added to your first bill.
If you bring your own modem/router, you will need to make sure your equipment is compatible with CenturyLink technology.
Internet types
CenturyLink uses fiber, DSL, and VDSL technology to deliver internet service at different speeds.
DSL stands for digital subscriber line. It runs on copper landlines and delivers download speeds up to 50 Mbps.
VDSL stands for very fast digital subscriber line. It races through copper wires at speeds up to 300 Mbps.
Fiber internet is the fastest internet available, with speeds up to 1 gigabit per second. It runs on a fiber-optic network. Due to infrastructure costs, it's available only in some areas of the US.
Hotspots
CenturyLink does not offer free nationwide hotspots to customers.
CenturyLink internet installation
Professional CenturyLink installation costs up to $125, depending on your location. Ask your sales agent during the ordering process for any deals. If you want to buy your modem instead of lease it, you will have up to $150 added to your initial bill for the modem purchase. Modem rental costs up to $15 per month.
You can also get a self-install kit and save the price of professional installation, although CenturyLink charges up to $50 for the self-install kit (which is billed as a shipping and handling fee). Get the scoop on how to get everything up and running in our guide to CenturyLink installation.
Heads up: CenturyLink's two fastest speeds (100 Mbps and 1 gigabit) can't be self-installed. You'll need a technician if you choose one of these speeds.
If CenturyLink's fiber service is available in your area, CenturyLink is an awesome choice. The speed is great, the connection is reliable, and the price is among the best we've seen for fiber. But we would only choose the Simply Unlimited DSL plan if there are no better options where you live. If you need a budget broadband internet speed, opt for another provider if you can, because you can probably find a better deal.
In addition, CenturyLink does get our vote as one of the most transparent internet providers in terms of pricing. A lot of people appreciate the fact that CenturyLink has no contracts, no cancellation fees, and no introductory prices that double in the second year.
View available CenturyLink plans.