AT&T vs. CenturyLink 2021
Feb 22, 2021 | Share

Provider Comparisons (Versus)
It's the throwdown of a lifetime between AT&T's affordable fiber options and CenturyLink's Price for Life accessibility.
Best for customer care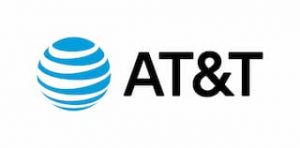 Super low starting price on gigabit internet

Solid customer satisfaction ratings

Limited availability for fiber plans
Best for budget options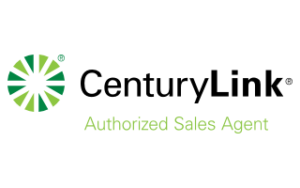 Guaranteed Price for Life on DSL internet plans

Wide availability for internet plans

Unpredictable DSL speeds
Plans start at $49.00/mo.
AT&T gives you fast fiber internet at an excellent price, making it the obvious first pick here—but you'll need to watch out for price hikes 12 months down the line. And it may not be available in your area, since those fiber offerings are limited. CenturyLink is also good, especially if you're tired of price hikes and promotional shenanigans. It has Price for Life offers on DSL plans, free self-installation, and other ways to save on expenses.
Current internet deals
Here are some perks that come with AT&T and CenturyLink plans.
CenturyLink:
DSL internet plans have Price for Life guarantees.
Fiber gigabit plans come with a free router.
DSL and fiber plans come with free self-installation.
AT&T:
Fiber plans start at a (ridiculously low) price of $35 per month for the first 12 months. By comparison, CenturyLink's fiber plan starts at $65 per month.
Pro tip: 
See our internet deals page for more bargains from AT&T, CenturyLink, and other internet providers.
AT&T vs. CenturyLink internet
Type of service

Fiber, fixed-wireless

Type of service

DSL, fiber

Price

$35.00–$60.00/mo.*

Price

$49.00–$65.00/mo.†

Contract

Month-to-month

Contract

Month-to-month

Download speeds

100–1,000 Mbps

Download speeds

15–1,000 Mbps

Equipment fees

$10.00/mo.

Equipment fees

$15.00/mo. or $150.00 flat fee

Installation fee

$35.00–$99.00

Installation fee

$99 (free self-installation)

Customer satisfaction

(3.83/5)

Customer satisfaction

(3.79/5)

View AT&T plans

View Centurylink plans
Data effective 2/17/21. Not all offers available in all areas.
*for 12 mos, plus taxes & equip fee. $10/mo. equip fee applies. Incl 1TB data/mo. overage chrgs apply.
†Rate requires paperless billing. Additional taxes, fees, and surcharges apply. Speeds may not be available in your area. Maximum download/upload speed of up to 940 Mbps via a wired connection.
AT&T vs. CenturyLink packages and pricing
AT&T and CenturyLink both offer two options—DSL and fiber internet. Their DSL plans are decently priced and their fiber speeds are as fast as they come.
What sets the two internet service providers (ISPs) apart is customer ratings, pricing, and extra features. With AT&T, you can bundle your internet with DIRECTV or AT&T TV as an alternative to an expensive cable package. AT&T also has some of the best ratings in the biz, so you'll have less worries when it comes to technical support and customer service.
CenturyLink, on the other hand, is a great pick if you simply want to save some cash. All of its DSL plans are Price for Life. You can buy a CenturyLink modem instead of renting it, and you can get installation for free if you elect to do it yourself.
| Package | Price* | Speed | Internet type |
| --- | --- | --- | --- |
| Fiber Internet 100 | $35.00/mo. | 100 Mbps | Fiber |
| Fiber Internet 300 | $45.00/mo. | 300 Mbps | Fiber |
| Internet 1000 | $60.00/mo. | 1,000 Mbps | Fiber |
| AT&T Fixed-Wireless Internet | $59.99/mo. | Approx. 25 Mbps | Fixed wireless |
Data effective 2/17/21.
*for 12 mos, plus taxes & equip fee. $10/mo. equip fee applies. Incl 1TB data/mo. overage chrgs apply.
†for 12 mos, plus taxes & equip fee. $10/mo. equip fee applies. Incl unlimited internet data allowance ($30 value)
Other qualifying svc (min $29.99) req'd & combined bill. Includes 350GB data/mo., overage chrgs apply. Ltd. avail./areas in U.S.
AT&T recently discontinued its DSL service, so for most customers, it's all about the fiber. AT&T's Internet 1000 plan impresses us because it's very fast speeds at a bargain price. The Internet 1000 plan also comes with a free subscription to HBO Max, AT&T's flagship streaming service.
But you'll probably be just as pleased with its Fiber Internet 100 or Fiber Internet 300 plans. Both also run over a fiber-optic network, delivering excellent performance—including impressive upload speeds of 100 Mbps or 300 Mbps, respectively. And they're both really cheap, less expensive than even CenturyLink's slower DSL plan.
If you want a more robust bundle with TV, AT&T has satellite TV packages with DIRECTV and streaming bundles with AT&T TV, a streaming service designed to help cord-cutters transition to a world of live TV streams and on-demand viewing.  
Pro tip:
Read our affordable internet guide to find government programs and other subsidies for low-income and low-cost Wi-Fi plans.
| Package* | Price | Speed | Internet type |
| --- | --- | --- | --- |
| Price for Life Up to 100 Mbps | $49/mo. | Up to 100 Mbps | DSL |
| Fiber Internet | $65/mo. | 1,000 Mbps (1 Gbps) | Fiber |
*Data as of 2/17/21. Offers and availability may vary by location and are subject to change. Plus taxes, equip. charges and fees.
†Rate requires paperless billing. Additional taxes, fees, and surcharges apply. Speeds may not be available in your area. Maximum download/upload speed of up to 940 Mbps via a wired connection.
CenturyLink is a solid pick if you want a good deal on fiber or DSL internet. CenturyLink's DSL plans have Price for Life guarantees, so your price will never go up—a nice bit of relief considering that price hikes are often a feature of internet plans.
CenturyLink's fiber gigabit plan also comes at a nice price. Although the baseline monthly fee isn't quite as cheap as AT&T's gigabit plan, CenturyLink's offer comes with a router included and installation at no extra cost. You get unlimited data and you can cancel any time, since there are no contracts. Boo-yah!
Even if you have to rent a router, you can buy a CenturyLink modem/router up front, which will save you some dough in the long run compared to making monthly payments on a rental. Otherwise, its DSL modem costs $15 per month. 
AT&T vs. CenturyLink: Which has the fastest internet speeds?
Internet speeds
AT&T and CenturyLink both have some of the fastest internet available to customers nationwide. Their fiber internet plans each deliver up to 940 Mbps download speeds, making them ideal for big families, gamers, binge-watching TV buffs, and work-from-homers who spend lots of time on Zoom.
AT&T's fiber gigabit plan is slightly less expensive than CenturyLink's to start with—but after 12 months, AT&T's gigabit plan goes up to $80 per month. So you'll save money in the long run by sticking with CenturyLink's fiber gigabit plan. AT&T does have better customer ratings than CenturyLink in our latest customer satisfaction survey, though.
If you can't get fiber from either of these providers, then they also have DSL internet plans. DSL is not known for speed, unfortunately—it tops out around 100 Mbps, and there's no guarantee you can even get DSL that fast where you live.
DSL is a bit like having a Ford Fiesta instead of a Ferrari. It can still get you decent speeds, just not those eye-popping Ferrari speeds. Anywhere from 50–100 Mbps will still be plenty fast for a modestly sized household with several people all using multiple devices.
Test your speed:
Not sure how much power you've got under the hood with your current internet plan? Use our speed test tool to see how fast your internet goes.
Internet types
AT&T and CenturyLink offer two types of internet—DSL and fiber.
Fiber internet is the best type of internet you can get, hands down. It's the fastest, the most reliable—and also (*drum roll*) the rarest. Fiber is available in only select locations where ISPs have invested in building extremely costly fiber infrastructure.
If you can get fiber Wi-Fi from either of these providers, then you definitely should go for it. You'll be getting the fastest speeds on the best type of internet infrastructure.
DSL is a bit of an ugly duckling among internet types. It waddles along through your old-school copper phone lines at speeds below 100 Mbps. But DSL plans also cost less and still give you a quality connection and decent speeds.
Fixed-wireless internet is mostly useful for rural customers who can't get anything else in their area except for satellite internet. It's relatively fast but AT&T's fixed-wireless plan has a strict data cap of just 350 GB per month, with extra fees if you go over.
AT&T bundles
AT&T TV is a great way to give your cable TV plan the old heave-ho and replace it with a more affordable, streaming-only package. It recently replaced U-verse as AT&T's TV service, and it delivers live broadcasts of news, sports, and entertainment. It also has tens of thousands of on-demand titles and tons of apps, including Netflix and Pandora.
AT&T also offers satellite TV through DIRECTV. It offers premium TV with all your favorite channels, Spanish-language packages, and programming in 4K resolution. DIRECTV also gives you NFL SUNDAY TICKET, a much-coveted sports package featuring live broadcasts of every NFL game, including broadcasts that would otherwise not be available in your local market.
(CenturyLink, for its part, does not offer any TV bundles.)
Our bundle pick:
We think DIRECTV is the best option because it gives you all that primo sports coverage and a lot of excellent channels on top of it. Although AT&T TV looks like an interesting choice, we're not entirely convinced it's worth the 24-month commitment that comes with the contract.
AT&T vs. CenturyLink fees and contracts
Here's the thing with internet plans: whether you choose AT&T or CenturyLink (or any other ISP), the monthly sticker price is not the whole price. Like a spring-loaded jack-in-the-box toy, your bill will also be popping with installation costs, taxes, and other fees.
We went ahead and collected all those fees and put them into a table right here. This is for your education and for the betterment of a transparent society.
| Fees | Amount |
| --- | --- |
| Modem rental | $10 |
| Installation | $35 (self-install) or $99 (professional install) |
| Late fees | Up to $10 |
| Data overages | $10 per 50 GB (fixed-wireless plans only) |
| Taxes | Cost may vary |
To get your AT&T Internet up and ready, you can choose between doing self-installation or having a professional technician set it up. If you decide to install it yourself, you'll need to fork over $35 for an "activation fee." For a pro to do it, you'll pay $99. The choice is yours.
| Fees | Amount |
| --- | --- |
| Modem rental | $15/mo. (or $150 flat fee) |
| Installation | $99 (free for self-installation) |
| Secure Wi-Fi service | $5/mo. (optional) |
| Declined payment | $10–$25 |
| Late fees | $15 |
| Taxes | Cost may vary |
When it comes to installation, getting Wi-Fi set up in your humble abode will cost a $99 flat fee if you require the services of a professional technician. If you're fit to install it yourself, CenturyLink will mail you a self-install kit free of charge.
Pro tip:
Make sure to check with CenturyLink to see if you can self-install in your area. We've heard of some cases in which a technician was required to make adjustments to a customer's plan.
Read our guides to CenturyLink installation and AT&T installation for more information on the differences between setting up your home network yourself and having a pro do it.
Internet contracts
AT&T and CenturyLink both do not require annual commitments for their internet plans. Their services run month to month, so you can cancel without having to pay a dreaded early termination fee (ETF).
CenturyLink goes one step further by putting Price for Life guarantees on all of its DSL plans, so you won't ever see price hikes on your internet bill. That's what we call a slam dunk.
AT&T's internet plans have a fixed price for 12 months. After that, you will see the price go up on your bill.
Unfortunately, you won't be able to get a no-contract bill if you order AT&T TV. We called up customer service to get the lowdown and an AT&T agent told us that signing up for AT&T TV requires a 24-month commitment.
Our take:
CenturyLink and AT&T both deserve props here for not requiring annual commitments from internet customers.
But watch out for those ETFs from the AT&T TV plan. If you want to cancel early, you'll have to pay $15 for every month left on your contract, which adds up quickly.
AT&T vs. CenturyLink equipment
Renting a modem and router
We think renting the equipment directly from the ISPs is a mighty fine option because it means you're getting something that's compatible with the company's system and easy to troubleshoot or replace.
Buying a modem and router
Buying a modem and router can be good if you're more of a tech expert and want better options to do things like online gaming, link aggregation, or setting up a guest network. Your own router can also come in handy if you want a long-range router to patch up Wi-Fi dead zones.
CenturyLink also lets you buy its router up front rather than rent it month-by-month. If you ask us, that really is the best option because then you're saving cash and can keep it long-term.
In the long run, you'll save money by buying your own modem and router. Just make sure that your equipment is compatible with the internet provider's network.
AT&T vs. CenturyLink customer service
AT&T gets middle rankings for customer service and tech support. It comes in seventh place and tenth place, respectively, among 15 major ISPs in our customer satisfaction survey.
CenturyLink also gets middle rankings in our customer satisfaction survey.
AT&T gets great ratings for installation and setup in our customer satisfaction survey, taking third place out of 15. CenturyLink gets seventh place for installation.
AT&T will hit you with a $35 activation fee if you choose to install your Wi-Fi yourself; otherwise, you'll have to put down $99 to have a professional do it. CenturyLink will mail you a self-installation kit at no charge—but setting up your own internet isn't necessarily a walk in the park.
If you're a handy person in general, the self-installation process will be fairly straightforward. It's usually just a matter of plugging power cords and Ethernet cables in to to the proper equipment and then doing some minor troubleshooting to make sure everything is turned on and working properly. It shouldn't take longer than a couple hours as long as there aren't any technical issues and everything necessary came with your self-install kit.
AT&T gets mixed results when it comes to customer rankings. It gets sixth place for overall performance in our customer satisfaction survey, hanging out towards the middle of the bunch.
CenturyLink performs just below AT&T in our customer survey. In our survey, CenturyLink takes eighth place for overall satisfaction.
AT&T vs. CenturyLink availability
AT&T internet availability
Top 5 states:
California
Texas
Illinois
Michigan
Ohio
CenturyLink internet availability
Top 5 states:
Colorado
Washington
Oregon
North Carolina
Wisconsin
AT&T offers DSL and fiber internet across large areas of California and Texas. It's also available in parts of the Midwest and the South.
CenturyLink has wide DSL coverage across almost all 50 states, especially in the Southwest, the Midwest, and the South. It also has fiber internet in select areas across the same regions.
Unbeatable fiber gigabit price
Solid customer ratings
Great bundle options for cord-cutters
Annoying activation fee for self-installation
Limited fiber availability
Inconsistent DSL speeds
Guaranteed Price for Life on DSL
Free router with fiber internet
No cost for self-installation
Poor customer ratings
Limited fiber availability
Slow DSL in some areas
Our verdict: Pick AT&T for a great deal on fiber internet.
We think AT&T is the best out of these two juggernaut ISPs because it has fast, reliable internet for the best price.
With CenturyLink, you'll get great speeds (most of the time) at a cheap price. You can get free self-installation and a free modem with the fiber gigabit plan. Also, we're impressed by the Price for Life guarantees on the DSL plans. Just make sure you can get adequate DSL speeds in your area. If the only speeds available are below 25 Mbps, don't waste your mun-muns.
In the end, though, AT&T is the obvious pick out of these two. AT&T has great customer ratings, affordable prices, and an intriguing TV streaming option. If you can get its fiber gigabit internet plan in your area, then you should definitely go for it because it's a great deal for some of the speediest internet around. But watch out because the price will go up after the initial, 12-month promotion period. 
What is AT&T U-verse?
AT&T U-verse used to be AT&T's fiber TV service, but it's no longer available to customers. If you're looking for an AT&T bundle package with a cable-style TV option, then you can get it with DIRECTV or with AT&T TV, the company's new streaming service.
Why is my AT&T internet so slow?
You may be experiencing an internet slowdown as web traffic across the country spikes now that millions more Americans than usual are working from home. If you find this problem persisting, consider upgrading your internet plan or budgeting your Wi-Fi usage. For example, you can put less strain on bandwidth by reducing the number of devices people are using simultaneously in your household.
Is CenturyLink internet good?
CenturyLink offers great internet over both DSL and fiber networks. Its gigabit internet plan delivers 1,000 Mbps speeds at a very reasonable price over a coveted fiber network. Its DSL plans are slower but less expensive, and that's ideal if you're on a budget or don't use Wi-Fi for advanced purposes.
Is AT&T good?
AT&T delivers good, solid internet over DSL and fiber cables. Its fiber option is lightning fast and affordable. Its DSL option isn't so fast but will get the job done and save you some money.
Do CenturyLink or AT&T have data caps?
CenturyLink and AT&T have both suspended their data caps in recent weeks due to the ongoing economic impact of the new coronavirus pandemic. The changes are in effect with both providers until mid-May, and during that time you'll get unlimited data on any of their internet plans. Start downloading all those 50 GB video games while you still can.
Which is better: CenturyLink or AT&T?
We think CenturyLink's internet is a better choice because it's more affordable, with Price for Life deals on all DSL plans and free self-installation. But AT&T is also a great option because it has great customer service ratings and a very affordable fiber gigabit plan.
Author - Peter Holslin
Peter Holslin has spent more than a decade writing for Rolling Stone, VICE, BuzzFeed, and countless other publications. He graduated with a BA in liberal arts and journalism from New York City's The New School University in 2008. Since then, he has roved from city to city and lived overseas, mastering his craft as an editor, staff writer, and freelancer while also acquiring ninja-like skills to address feeble Wi-Fi speeds and other internet challenges.
Editor - Cara Haynes
Cara Haynes has edited for HighSpeedInternet.com for three years, working with smart writers to revise everything from internet reviews to reports on your state's favorite Netflix show. She believes no one should feel lost in internet land and that a good internet connection significantly extends your life span (buffering kills). With a degree in English and editing and five years working with online content, it's safe to say she likes words on the internet. She is most likely to be seen wearing Birkenstocks and hanging out with a bouncy goldendoodle named Dobby, who is a literal fur angel sent to Earth.