Best Internet Browsers for Streaming
See which browser is the best for streaming Netflix, Hulu, and other popular services.
Jun 26, 2023 | Share

Brand Guides
Our pick: Which browser is best?
The best internet browser for streaming depends on the platform. Microsoft Edge is the only browser on Windows that can stream Netflix in Ultra HD (4K). Safari is your best bet on an Apple Mac with Big Sur (version 11) or newer, as it's the only browser that can stream Netflix in 4K.
Do you have the speeds you need to stream 4K content?
Enter your zip code below to find a faster plan in your area.
The 5 best browsers for streaming
Compare browser availability and features
Best for
Browser
Availability
Best features
Get it
Best for Windows
Microsoft Edge
Desktop, mobile
● Streams Netflix in 4K
● Adds web apps
Get Microsoft Edge
Best for Mac
Safari
Desktop, mobile
● Streams Netflix in 4K
● Supports extensions
Included on Apple devices
Best for battery life
Opera
Desktop, mobile
● Includes a battery saver mode
● Has built-in social apps
Get Opera
Best for location-restricted content
UR Browser
Desktop
● Includes a built-in VPN
● Has a minimal design
Get UR Browser
Best alternative browser
Chrome
Desktop, mobile
● Syncs data across devices
● Has the fastest speeds
Get Chrome
What should you look for in a browser for streaming?
You want a browser that's fast. It needs to load quickly, react to input instantly, and display a fluid framerate. You don't want a browser that turns your stream into a boring slideshow.
Second, a browser needs to support HTML5 video. That means the browser shouldn't require risky plugins or extensions to stream media. Instead, it should rely on server-side code to create a safer "web app" that's not installed as intrusive software on your device.
Best for Windows—Microsoft Edge
Best for Windows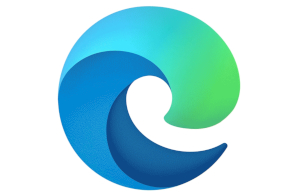 Free
Features
Streams Netflix in 4K on desktop
Uses Microsoft PlayReady DRM on desktop
Supports dark modes and themes
Availability
Desktop: Windows, macOS
Mobile: iOS, iPadOS, Android
Base code
Data this browser collects from you
Device ID
Browsing history
Diagnostics
We already know Microsoft Edge is one of the fastest browsers for Windows-based PCs. It ran neck-and-neck with Chrome in our testing, and it outranked Google's browser in just one out of four tests. But Microsoft has one ace up its sleeve that Google doesn't: Netflix in 4K.
Microsoft Edge is the only browser for Windows that streams Ultra HD (4K) content from Netflix. The media service signed a deal in 2010 to use Microsoft's PlayReady DRM as its primary DRM technology.
The Chromium version of Microsoft Edge ships with Windows 10 and Windows 11. If you haven't updated Windows in a long while and you're still using the legacy version of Edge, upgrade Windows with the latest feature update or download the Microsoft Edge installer.
Pros:
Streams Netflix in 4K
Includes a built-in PDF viewer
Cons:
Tests slower than Chrome in some cases
Doesn't have a Linux version
Best for Mac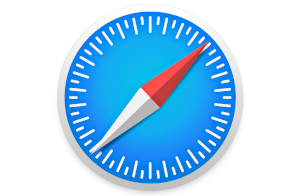 Free
Features
Streams Netflix in 4K on desktop
Uses Apple FairPlay DRM
Supports browser extensions
Availability
Desktop: macOS
Mobile: iOS, iPadOS
Base code
Data this browser collects from you
Device ID
User ID
Diagnostics
Safari is the best browser for Apple Macs, hands down. It outranked Chrome in two out of four browser benchmark tests, but it really blew away the competition in the MotionMark 1.2 test. It's a graphics benchmark that showed just how tuned-in the browser was to our MacBook's integrated graphics.
But like Microsoft Edge, Safari has an ace up its sleeve: support for Ultra HD (4K) streaming from Netflix. According to Netflix, Safari is the only browser on a Mac that can do so, while 4K streaming is locked to Microsoft Edge on Windows. However, you must have macOS Big Sur (Safari 14) or newer installed and a specific Mac with a T2 security chip to stream Netflix in 4K.
Pros:
Streams Netflix in 4K on some Macs
Has the fastest speeds on Mac
Cons:
Lacks Windows and Android versions
Offers limited extensions
Best for battery life—Opera
Best on a battery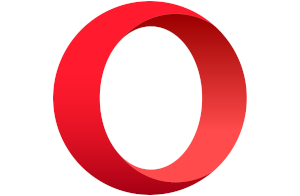 While we like to flaunt Opera as the coolest browser for built-in social features, it's not the fastest browser on the planet. In our tests on Windows, it generally stayed in 3rd place while its performance fluctuated on our MacBook. However, Opera is probably best known for dialing itself back to conserve battery power.
Opera doesn't hog resources like Chrome: it may use 400MB of memory versus Chrome's 2GB with identical tabs open. It also includes a Battery Saver mode that can extend your laptop's battery life on a single charge by up to 50%. This mode changes the JavaScript schedule so the CPU has less work, stops animations, reduces background tab activity, and makes adjustments to video playback.
You can switch this feature on by opening Settings (Windows) or Preferences (Mac), selecting Advanced listed on the left, selecting Features, and selecting the toggle next to Enable Battery Saver.
Pros:
Has a battery saving mode
Packs built-in social apps
Cons:
Lacks Netflix 4K support
Performs slower than Chrome
Best for location-restricted content—UR Browser
Best for location-restricted content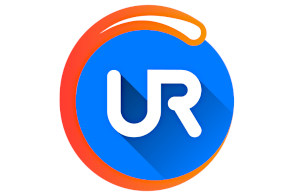 Free
Features
Uses Google's Widevine DRM on desktop
Presents a minimal interface
Includes a built-in VPN
Availability
Base code
Data this browser collects from you
Device ID
Location
Diagnostics
The big selling point for streaming with UR Browser is its built-in VPN component. Opera has one too, but we already chose it as our favorite browser to stream on a battery. VPNs are ideal for online anonymity, preventing your internet provider and other third parties from tracking your online activities.
What this means to you is that your physical location is unknown. UR Browser sends your streaming request to a remote server, which in turn removes your information before transmitting the data to the destination. This anonymity allows you to stream previously unobtainable content locked to locations outside the US.
Pros:
Focuses on security
Provides a built-in VPN
Cons:
Doesn't have a mobile version
Opera vs. UR's VPN: is there a difference?
Opera's VPN is a proxy service. It encrypts only the transmission between the browser and Opera-owned SurfEasy's servers, not your data or your internet connection. In contrast, UR Browser includes a full VPN client provided by OVPN, which protects your entire internet connection, not just the data going to and from the browser. However, UR's VPN requires a subscription.
Best alternative browser—Chrome
Best alternative browser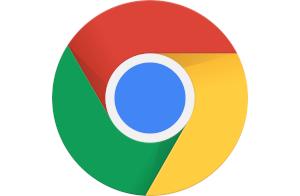 Free
Features
Uses Google Widevine DRM on desktop
Synchronizes data across devices
Supports a large extensions library
Availability
Desktop: Windows, macOS, Linux, Chrome OS
Mobile: iOS, iPadOS, Android
Base code
Data this browser collects from you
User ID
Device ID
Location
Audio data
And more (see App Privacy)
Chrome was the fastest browser on Windows in three out of four performance benchmarks, beating second-place contender Microsoft Edge. On Mac, it outperformed Safari in two out of four tests, making it a great alternative in terms of speed. It's certainly not the best browser on a battery, so keep that in mind.
Unfortunately, Chrome streams Netflix in only 720p to prevent users from capturing and uploading high-quality copies to file-sharing sites—1080p if you're on a Chromebook. Chrome uses Google's software-based Widevine DRM, making it vulnerable to screen recording. In contrast, Windows and macOS Big Sur use hardware-based DRM that's harder to crack, enabling higher resolutions.
Pros:
Has the fastest speeds
Supports Google services natively
Cons:
Uses a lot of memory on desktop
Collects lots of user data
Browser specs and features
Here are a few ingredients you need to keep in mind when you're shopping for the best browser to stream Netflix, Hulu, Max, and other services.
Speed
You want a web browser that loads pages fast, is highly responsive, and doesn't use too much system memory, which can slow your device to a crawl.
Presentation
A web browser should be easier to navigate—not overly clunky. For example, when we sit down on the couch and watch movies on a widescreen TV, we don't want a distracting, flashy frame pulling our eyes away from the on-screen action. A web browser's border should be just as invisible as the thin, boring bezels we have framing our favorite screens.
Security
Your personal security should always be a priority, so choose a web browser that updates regularly. There will always be holes in the code, and you want developers to patch those holes before hackers take notice. If a developer hasn't updated its browser in months to a year, you probably shouldn't use it.
Google releases a new version of Chrome every four weeks but distributes multiple "maintenance" fixes and tweaks in between.
Compatibility
A good rule of thumb is to use a browser that supports HTML5 video and audio. Most modern browsers do, so it's not really a feature you need to hunt down when choosing the best browser for streaming. Instead, you need to think in terms of performance and a plugin-free experience.
Our verdict: use Microsoft Edge or Safari
While Netflix may not be your preferred streaming service, knowing which browser supports its 4K content is ideal—especially if you're on the edge of your seat waiting for the next season of Stranger Things to arrive. In that case, Microsoft Edge for Windows and Safari for macOS Big Sur (and newer) are your only portals to Eleven and the gang in beautiful 4K.
Chrome is your runner-up in terms of speed. It's currently the most popular browser on the planet, but we're not keen on all the information Google collects. Streaming at 4K is presumably reserved for Chromecast Ultra devices to prevent viewers from distributing recorded content illegally.
FAQ about browsers for streaming
What is a virtual private network (VPN)?
A virtual private network is a service that creates an encrypted connection between you and the network's private servers. Software on your device encrypts your data, establishes an encrypted connection, and sends your data to the remote server. In turn, the server decrypts and relays your data to the destination, but without any information that can identify you, like your IP address and geological location. Check out our suggestions of the best VPNs.
What is a proxy service?
A proxy service is a service that uses remote servers to mask your IP address. When you visit a website, your browser sends the request to a remote server. The remote server then removes all data that links back to you and passes the browser request to the destination. The remote server receives the destination's response and forwards the data to your web browser.
However, a proxy service encrypts only the path between the browser and the remote server—it does not encrypt the actual data. In contrast, a VPN encrypts your device's internet connection, not just the path between the browser and the remote server. Plus, a VPN encrypts the connection and the data, making it a better choice for complete privacy.
What is HTML5
HyperText Markup Language (HTML) is code that formats content on the internet. HTML5 is the latest version that removes the need for browser plugins like Flash, Java, and Silverlight. With HTML5, three components are at play: JavaScript to handle the interactive components, Cascading Style Sheets to dictate the layout, and HTML to piece it all together into the webpage you see on the screen.
HTML5 includes Encrypted Media Extensions, a platform that allows DRM-protected content to stream into a browser without the need for additional plugins. HTML5 includes the <video> element to embed a media player for video playback in web pages.
HTML5-based video uses the following formats:
Theora (ogg)
264 (MP4)
HEVC (MP4)
VP8 (WebM)
VP9 (WebM)
AV1 (WebM)
Currently, Microsoft Edge is the only browser that supports all six formats.
What is Chromium
Chromium is an open-source codebase developed and maintained by Google. Developers can use this code to create a browser as-is or adapt the code to make a browser that also includes proprietary components. Chrome, Microsoft Edge, and Opera are three examples of browsers that are based on Chromium.
What is digital rights management (DRM)
Digital rights management is a means for all content creators and distributors to control how you use copyrighted digital material. It prevents individuals from installing stolen software or digitally recording a copyrighted movie streamed from across the internet to your PC.
In the case of the best browsers for streaming, services like Netflix and Hulu protect HTML5-based copyrighted content by encasing it in a DRM package. The content cannot be unpackaged without a key that's transmitted separately to the browser.
Moreover, content providers support different DRM platforms. For example, Netflix uses Microsoft's PlayReady platform to encrypt content for Microsoft Edge on Windows PCs. It uses Apple's FairPlay Streaming platform to encrypt content for Macs, iPhones, and iPads. The resolution also depends on the client device's underlying hardware.
Here are the main DRM platforms used for HTML5 video playback:
Apple FairPlay
Google Widevine
Microsoft PlayReady
Generally, one web browser on one platform supports only one DRM platform. For example, Microsoft Edge on desktop uses PlayReady. The mobile version for iPhone and iPad uses Apple's FairPlay platform instead.
The exchange between the browser and the service determines the DRM and playback resolution.
Did you know?
HDMI uses a form of DRM called High-Bandwidth Digital Content Protection (HDCP) to prevent unauthorized playback or digital copying.
Why are Microsoft Edge and Safari the only browsers that stream Netflix in 4K?
Netflix requires hardware-based video decryption that's supported only by Microsoft Edge, the Netflix app for Windows, and Safari 14 (on certain Macs) to stream its 4K content.
Prior to streaming 1080p content (Full HD or FHD), the media industry used software-based DRM to protect their SD and HD copyrighted content. However, the decoded video was prone to leak into a computer's general system memory pool shared by all software, allowing pirates to use screen recording tools to capture and share copyrighted content on the internet.
While many video streaming services still use software-based DRM on lower-resolution content, services like Netflix rely on hardware-based DRM to protect high-quality streams.
Streaming Netflix in 4K on Windows
Hardware-based video decoding on Windows PCs requires a capable processor or graphics chip. Here are the minimum software and hardware requirements you need to stream Netflix in 4K:
Operating system: Windows 10 Anniversary Update (1607) or newer
Integrated GPU: 7th-Gen Intel Core (Kaby Lake) or 1st-Gen AMD Ryzen (Zen) processor
Discrete GPU (if a qualifying iGPU isn't present): Nvidia GeForce GTX 1050 3GB or newer; AMD Radeon RX 400 or newer
Display: 60Hz 4K (external must support HDCP 2.2)
Browser: Microsoft Edge or the Netflix app for Windows
Codec: HEVC extension (if it's not already installed)
Internet speed: 15Mbps or higher; Nvidia says 25Mbps or higher
Processors use a private section in your computer's system memory as a scratchpad—this section usually isn't accessible by anything other than the CPU. It decodes the video in this private area and then sends it all straight to the graphics chip to render each frame on your screen.
Overall, the difference is that hardware decodes video in a private room while software decodes in a semi-private room, making the latter susceptible to screen recordings.
Finding an Intel CPU's generation is easy
You can determine an Intel processor's generation by the part number. Look for the first number immediately after the hyphen. For example, the Intel Core i5-1038NG7 used in the last Intel-based MacBook Pro 13 is a tenth-generation chip.
Streaming Netflix in 4K on Macs
Apple uses its own DRM platform called FairPlay Streaming. The requirements to stream 4K content from Netflix on a Mac are different from what's required from Windows-based PCs. In a nutshell, a specific processor or graphics chip isn't necessary to support Netflix in 4K. Instead, the 4K decoding falls to the standalone T2 security chip. Here are the requirements:
Operating system: macOS Big Sur 11.0 or newer
CPU: Apple Silicon (starting late 2020) or Apple T2 Security chip
Display: 60Hz 4K (external must support HDCP 2.2)
Browser: Safari 14 or newer
Internet speed: 15Mbps or faster
Why can't I stream Netflix in 4K using Chrome?
Chromium and Android use Google's Widevine DRM. While it supports hardware- and software-based decryption, Netflix strictly limits 4K playback to specific hardware and software requirements as listed above. Chrome can stream Netflix in 720p (HD), but those restrictions block 4K streaming.
Author - Kevin Parrish
Kevin Parrish has more than a decade of experience working as a writer, editor, and product tester. He began writing about computer hardware and soon branched out to other devices and services such as networking equipment, phones and tablets, game consoles, and other internet-connected devices. His work has appeared in Tom's Hardware, Tom's Guide, Maximum PC, Digital Trends, Android Authority, How-To Geek, Lifewire, and others. At HighSpeedInternet.com, he focuses on network equipment testing and review.
Editor - Rebecca Lee Armstrong
Rebecca Lee Armstrong has more than six years of experience writing about tech and the internet, with a specialty in hands-on testing. She started writing tech product and service reviews while finishing her BFA in creative writing at the University of Evansville and has found her niche writing about home networking, routers, and internet access at HighSpeedInternet.com. Her work has also been featured on Top Ten Reviews, MacSources, Windows Central, Android Central, Best Company, TechnoFAQ, and iMore.