Frontier Review
Frontier Internet and FiberOptic services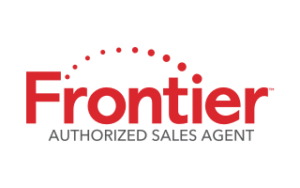 Internet or TV plans start at
$32.99/mo
Fast fiber internet
No data caps
Reasonable prices for internet and bundles
Data effective 07/16/21. Offers and availability may vary by location and are subject to change.
Frontier pros and cons
Frontier has a few remarkable pros—like its 500 Mbps fiber internet plan for $49.99 per month—sprinkled throughout its services. But as a whole, Frontier's biggest con is inconsistency.
Frontier Communications as a company is confusing. It has two different branded services: Frontier Internet and Frontier FiberOptic. Both of them have different prices and plan details for internet, TV, and home phone, and they all have different service areas.
That inconsistency can make it difficult to find relevant information when you're shopping. And it means that some Frontier customers get much better (or much worse) service than others, depending on where you live.
Pros
Availability in rural areas
High-speed fiber plans
Whole home DVR for TV bundles
Reasonable prices for most plans
Cons
Equipment rental fees
Inconsistent services, depending on your area
No standalone TV packages
Generally confusing pricing and structure
Frontier internet, TV, mobile, and bundling
Internet
TV
Frontier TV, and DISH bundles
$20.00–$89.99/mo. when bundled
35–500+ channels
View TV Plans
Bundles
Starts at $37.99/mo.
Up to 360+ channels and 500 Mbps
Internet, TV, and home phone
Double and Triple Play bundles
View Bundles
Offers and availability may vary by location and are subject to change.
Frontier primarily offers internet services, but you can add TV and home phone services into both Double Play and Triple Play bundles.
Frontier Internet
Our pick:
Frontier FiberOptic 500 Mbps Internet
Speeds up to
500
Mbps download
From
$4999/mo
for 24 months with 2-year agreement. Actual speeds may vary. Installation, equipment fees, Internet Infrastructure Surcharge, early term, taxes & other fees apply. Services subject to availability and all applicable terms and conditions. Amazon Prime included for 12 months with two-year agreement. Redemption required.
Frontier offers fiber and digital subscriber line (DSL) internet. While its DSL service is okay, Frontier has a few fiber internet plans that are particularly great.
Frontier FiberOptic offers a 500 MBps internet plan for $49.99 per month, which is exceptionally good for both speed and price.
You can find out where this plan is available and compare all of Frontier's internet services in our in-depth internet review.
Find a Frontier store near you.
Frontier fees and charges
For the most part, Frontier charges the same fees as any other Internet Service Provider (ISP). You have to pay state and local taxes on top of the advertised price.
The other fees are all normal—if unpleasant—stuff. If you sign a contract, you'll need to pony up some extra cash if you leave early. There are some plans that don't require a service agreement though. And if you pay late, you get a late fee. No surprise there.
The one Frontier fee we really object to is the internet equipment rental fee. You can read a more in-depth rant about this in our Frontier internet review, but basically Frontier charges internet customers this "rental" fee regardless of whether or not the customer is actually renting any equipment.
Learn more about Frontier.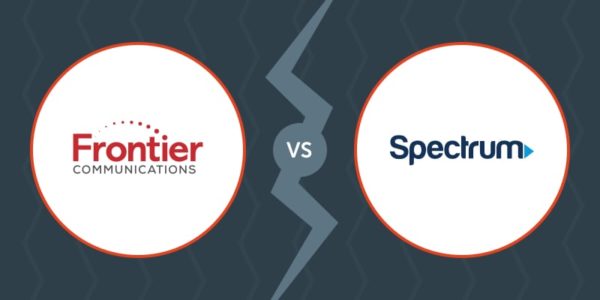 Spectrum vs. Frontier
Frontier is more affordable and has more plan variety than Spectrum, but customers rate Spectrum's cable service higher.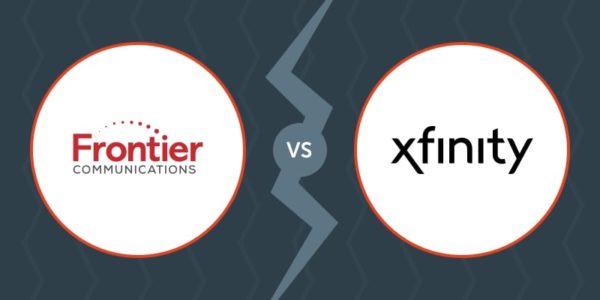 Xfinity vs. Frontier
Xfinity has wider availability, especially for fast packages. But Frontier is more affordable, and its fiber plans are great.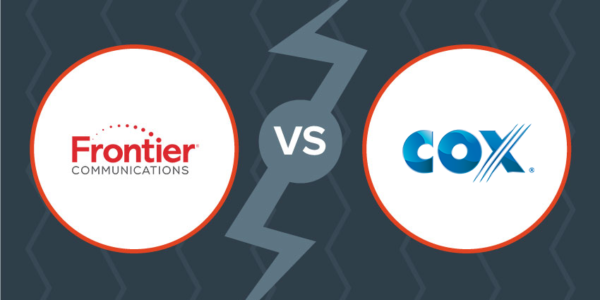 Cox vs. Frontier
Spectrum's highest speeds are more widely available, but AT&T fiber internet is a great plan when you can find it. Both are solid choices for high-speed internet.
Our verdict
Frontier's services and prices vary so much by area that it's difficult to make a blanket recommendation or condemnation. It really depends on where you live and which Frontier plans are available to you.
We can say that Frontier has reasonable prices for most of its plans. It offers fast internet speeds, especially to Frontier FiberOptic customers. And its internet plans don't have data caps.
Overall, Frontier isn't all bad, but it's far from the best internet provider out there. You should see what your other options are before you commit.
Find speeds in your area.
What Frontier plans are available in my area?
Check your zip code to find out which Frontier plans are available at your home and compare them with plans from other high-speed internet providers.