What Is 6G Internet and What Will It Look Like?
Aug 19, 2020 | Share

Brand Guides
Most of us are still trying to wrap our heads around the new wireless cell phone standard known as 5G. But you know what? Now there's a thing called 6G.
Yep, even though 5G networks aren't fully built up yet, wireless companies have already started looking ahead and thinking about the next mobile communication network to come.
Technically, 6G doesn't exist yet. But theoretically speaking, it could end up being a lot of things, building on current network and technology trends to help make a completely new type of internet. So, let's take a deep dive into the zany world of 6G and imagine what the future holds.
6G is the sixth generation of wireless technology. It follows up on 4G and 5G, building on the revamped infrastructure and advanced capacity currently being established on 5G networks. Using higher-frequency radio bands, it will give networks much faster speeds and lower latency, able to support sophisticated mobile devices and systems like automated cars.
New wireless standards emerge about every decade, and 6G is expected to come into play around 2030. But nothing is set in stone—even the term "6G" could come out of favor and eventually be replaced by something else.
The reason some experts are talking about 6G, though, is because big changes are in the works for internet technology in general. Consumers are using more devices and consuming internet data at record rates, incorporating Wi-Fi into virtually all aspects of everyday life. And wireless companies are rushing to compete with traditional, broadband internet providers, hoping to meet rising demand with robust and flexible cellular networks.
Pro tip:
If you're still unclear about what 5G is, then see our 5G providers page for an explanation of why it's significant.
| Network | Speeds | Supported devices |
| --- | --- | --- |
| 4G | Approx. 33.88 Mbps | Mobile phones, tablets, hotspots |
| 5G | 40–1,100 Mbps | Mobile phones, tablets, hotspots, public infrastructure, automated cars |
| 6G | Up to 1 Tbps (1,000,000 Mbps) | Automated cars, cellular surfaces, Wi-Fi implants |
The cell phone internet technology we have today is based mostly on 4G, a wireless standard that first launched in late 2009. 4G radically boosted data speeds on our phones, allowing users to do online activities like streaming HD video and playing video games.
Interestingly, even though we're now moving on to 5G, a lot of cell phone companies haven't actually met international 4G benchmarks yet. You'll notice these days that many networks are what's called 4G LTE, or long-term evolution. The term sounds like deluxe 4G, but it's more like a sped-up, almost-4G-but-not-quite version of 3G. On average, mobile devices on 4G LTE networks hit around 33.88 Mbps download speeds—well below the original estimates of what 4G was planned to achieve.
Still, AT&T, T-Mobile, and other cellular service providers proceeded to launch 5G in 2018 and 2019. They're now busy building up 5G cellular networks across the nation. Some companies have also launched early iterations of 5G home internet.
Current 5G speeds range between 40 and 1,100 Mbps, depending on the type of 5G network you're on. By harnessing technology like millimeter-wave spectrum and beamforming, experts estimate that 5G could eventually hit max speeds of up to 10,000 Mbps. Whether 5G hits that target or not, wireless companies are now moving away from just serving our phones and making plans to use 5G for other applications in industry, business, healthcare, and remote working.
Maybe by the time we get to 10,000 Mbps (10 Gbps) speeds, wireless companies will already be launching 6G. What's clear is that 6G will be about a lot more than mere internet speeds.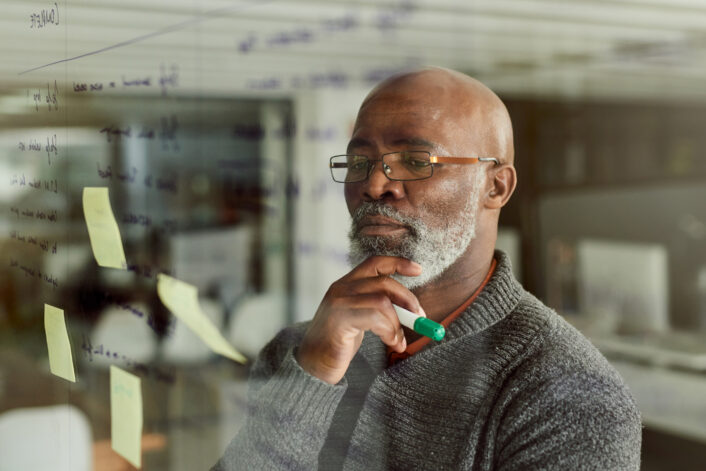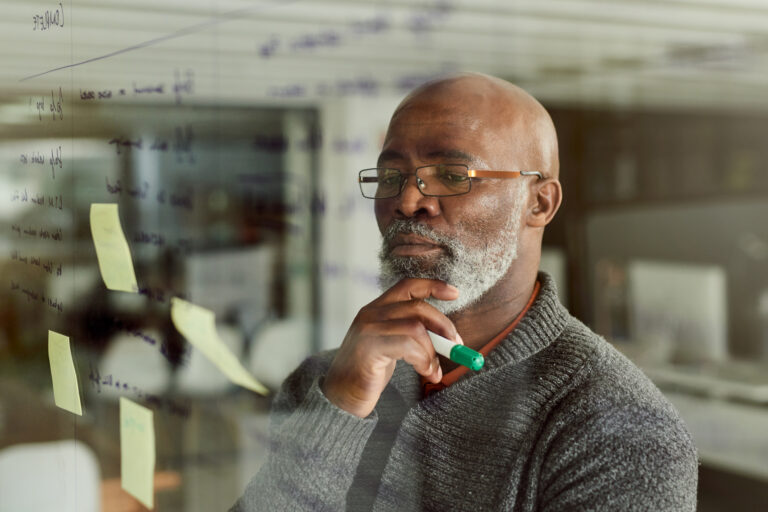 Our verdict: 6G represents big changes for the internet—and for life itself
Remember—6G is just a bunch of ideas at this point. No need to run out and get a self-driving Tesla or Samsung brain scanner just yet.
But there is a lot of interest in 6G networks and technology from companies and governments all around the world, as represented by the recent 6G partnership between Chinese tech brand ZTE and state-owned phone carrier China Unicom. And it points to big ideas that a lot of experts have about how the internet could evolve in the coming years, making a big potential impact on the way we communicate, work, and live our lives.
So, keep your eyes peeled. In a decade or so, we might all be attending Zoom meetings with a sweet new pair of 6G retina implants.
What does 6G mean?
6G means "sixth generation." It will be the latest wireless internet and communications standard, following up on 5G and 4G before it.
What is 6G?
6G is a mostly theoretical concept, representing a set of ideas and theories about how mobile devices, connected automobiles, and other Wi-Fi–connected things will look and feel a decade or so from now. It's the future of wireless internet as academics and companies imagine it right now.
What will 6G look like?
It's hard to say what 6G will look like exactly, but it will likely involve an advanced level of automation and connectivity in cars, drones, mobile devices, homes, and industries. It will also incorporate technology like artificial intelligence and advanced "edge computing" to make networks more sophisticated, harnessing record-fast internet speeds and instantaneous latency to coordinate complex systems like road traffic and stock markets.
NTT DOCOMO, INC., "5G Evolution and 6G," January 2020. Accessed August 17, 2020.
Walid Saad, Mehdi Bennis, and Mingzhe Chen, "A Vision of 6G Wireless Systems: Applications, Trends, Technologies, and Open Research Problems," July 2019. Accessed August 17, 2020.
Author - Peter Holslin
Peter Holslin has spent more than a decade writing for Rolling Stone, VICE, BuzzFeed, and countless other publications. He graduated with a BA in liberal arts and journalism from New York City's The New School University in 2008. Since then, he has roved from city to city and lived overseas, mastering his craft as an editor, staff writer, and freelancer while also acquiring ninja-like skills to address feeble Wi-Fi speeds and other internet challenges.
Editor - Cara Haynes
Cara Haynes has edited for HighSpeedInternet.com for three years, working with smart writers to revise everything from internet reviews to reports on your state's favorite Netflix show. She believes no one should feel lost in internet land and that a good internet connection significantly extends your life span (buffering kills). With a degree in English and editing and five years working with online content, it's safe to say she likes words on the internet. She is most likely to be seen wearing Birkenstocks and hanging out with a bouncy goldendoodle named Dobby, who is a literal fur angel sent to Earth.