Google Fiber vs. AT&T
We researched these top fiber providers to find the best option for your needs.
May 31, 2021 | Share

Provider Comparisons (Versus)
Best speeds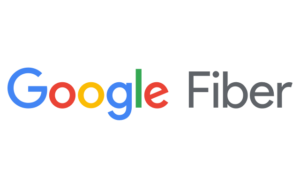 Price: $70–$100/mo.*
Speed: 1 Gbps (1,000 Mbps)–2 Gbps
Internet type: Fiber
Additional fees: None
Most options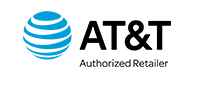 Price: $35–$60/mo.**
Speed: 75 Mbps–940 Mbps
Internet type: Fiber
Additional fees: $99 installation; $10/mo. equipment rental
*Data as of 5/10/21. Offers and availability may vary by location and are subject to change.
Google Fiber offers some of the fastest home internet speeds available in the US. AT&T also offers good fiber speeds, but has much broader coverage and slightly lower prices. AT&T has the widest range of plan options, but both services offer excellent plans.
Pros and cons: Google Fiber vs. AT&T

Gigabit and multigigabit speeds (1,000–2,000 Mbps)
No contracts
No hidden fees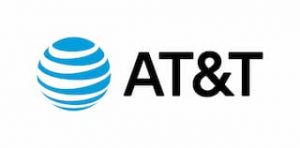 Speeds up to 940 Mbps
Wider availability
No contracts
Price hikes after 1 year
Some additional fees
Compare Google Fiber and AT&T head to head
Plans and pricing: Google Fiber vs. AT&T
Google Fiber offers blazing fast fiber speeds at a price that's on par with what many providers charge for much slower speeds. AT&T has a range of slightly slower plans for those who don't need the extra speed but still want to take advantage of the other benefits of fiber connections. These slower plans are also slightly cheaper. Unlike Google Fiber, whose prices never change, AT&T's plans go up after a year, so the savings over Google Fiber are pretty minimal over the long haul.
Google Fiber plans and pricing
| Package | Price* | Speed | Details |
| --- | --- | --- | --- |
| Google Fiber 1 Gig | $70/mo. | 1 Gbps (1,000 Mbps) | |
| Google Fiber 2 Gig | $100/mo. | 2 Gbps (2,000 Mbps) | |
Data as of 5/10/21. Offers and availability may vary by location and are subject to change.
*Plus taxes and fees. Service not available in all areas. If you live in an apartment or condo, Google Fiber's ability to construct and provide Fiber is subject to the continued agreement between Google Fiber and the property owner. Upload/download speed and device streaming claims are based on maximum wired speeds. Actual Internet speeds are not guaranteed and may vary based on factors such as hardware and software limitations, latency, packet loss, etc
Google Fiber was one of the first providers to offer fiber-optic connections to residential homes and was the driving force behind the current explosion of providers switching over to fiber.1 Although Google Fiber is quite small compared to other internet service providers (ISPs), its plans are ridiculously fast (its slower plan is more than most people could use if they tried) and reasonably priced. If Google Fiber is available in your area, it's definitely worth checking out.
| Package | Price | Speed | Details |
| --- | --- | --- | --- |
| AT&T Fiber Internet 300 | $35/mo. | 300 Mbps | |
| AT&T Fiber Internet 500 | $45/mo. | 500 Mbps | |
| AT&T Fiber Internet 1000 | $60/mo. | 940 Mbps | |
Data as of 5/10/21.
*for 12 mos, plus taxes & equip. fee. Autopay & Paperless Bill req'd. $10/mo equip. fee applies.
AT&T has a much wider range of fiber plans and coverage areas, with plans starting at 300 Mbps and going all the way up to 940 Mbps. Even the slowest of these plans is more than enough for multiple people to stream 4K video at the same time, so you might find that a cheaper plan is plenty for your needs.
One important point is that while AT&T's plans will save you a bit of money in the short term, these prices also go up after the first year. You can still get a lower monthly bill by choosing a plan with lower download speeds, but your savings over Google Fiber won't be that dramatic.
Extra fees: Google Fiber vs. AT&T
| | Equipment Fee | Installation Fee |
| --- | --- | --- |
| Google Fiber | Free | Free |
| AT&T Fiber | $10/mo. | $99 |
2-3 sentences calling out finer details of ISP fees and any fine print that could cost users money beyond the plan price (ie data overages, paying extra to have no contract, or to break a contract).
Internet types: Google Fiber vs. AT&T
| | Internet Type | Details |
| --- | --- | --- |
| Google Fiber | Fiber | |
| AT&T Fiber | Fiber | |
Both AT&T and Google Fiber offer fiber-to-the-home, which means that the fast and reliable fiber-optic cables that make up the backbone of these providers' networks goes all the way to your home, rather than switching to a slower technology like DSL or cable for the "last mile" of your connection.
While fiber is the fastest type of internet connection available, it also has many other benefits. It has low latency, which is good for video chat and online games. It also has high upload speeds, which is good for streamers and other content creators.
AT&T also offers connections other than fiber, though these tend to be slower connections for a similar price.
Find out more about fiber.
Data caps: Google Fiber vs. AT&T
| | Data Cap | Details |
| --- | --- | --- |
| Google Fiber | No data caps | |
| AT&T Fiber | No data caps | |
Neither Google Fiber nor AT&T have data caps on their fiber plans. This is important when you could be burning through a gigabyte of data every eight seconds (or less!). You should never have to worry about your speeds being throttled after hitting a certain data threshold on either of these plans.
Contracts: Google Fiber vs. AT&T
| | Contract length | Details |
| --- | --- | --- |
| Google Fiber | No contract | |
| AT&T Fiber | No contract | |
Google Fiber doesn't make its users sign a contract, trusting that you'll be satisfied enough with its service that you won't want to switch. AT&T now offers a similar no-contract plan to new customers. So you won't have to worry about hefty early termination fees with either provider if you decide to switch.
Installation: Google Fiber vs. AT&T
| | Installation options | Details |
| --- | --- | --- |
| Google Fiber | Free professional installation | |
| AT&T Fiber | $99 professional installation | |
Fiber connections are generally quite a bit more complicated than technologies like DSL, so most fiber providers require professional installation. Google Fiber does this for free (and does an excellent job). AT&T charges $99 for its professional installation, which is a reasonable price but not as good as free.
Availability: Google Fiber vs. AT&T
Google Fiber's biggest drawback is its very limited availability. Although it's begun expanding to new cities, it still covers less than 1% of the US population.2
AT&T, on the other hand, has been steadily upgrading its nationwide network to offer fiber connections. While so far it's been able to bring fiber only to 30% of its customers, that's still over 12 times more households than Google Fiber currently reaches.2
Final call: Google Fiber vs. AT&T
Both Google Fiber and AT&T Fiber offer fast, reliable connections that are a great value. Google Fiber has some faster options and AT&T has some cheaper options, though the additional fees with AT&T plans mean that you probably won't be saving much over Google Fiber.
Our HighSpeedInternet.com editorial team bases our analyses on customer input from our annual customer satisfaction survey, results from our speed test tool, and proprietary internet provider data on speeds and pricing. To strengthen our research, we look closely at provider contracts to get hard-to-find information on price hikes, data caps, and extra fees, and we keep tabs on the latest news reports and online reviews. When applicable, we also rely on our personal experiences testing these services.
Disclaimer
Product prices and availability are accurate as of the date/time indicated and are subject to change. Any price and availability information displayed on Amazon.com at the time of purchase will apply to the purchase of this product. HighSpeedInternet.com utilizes paid Amazon links.
CERTAIN CONTENT THAT APPEARS ON THIS SITE COMES FROM AMAZON. THIS CONTENT IS PROVIDED 'AS IS' AND IS SUBJECT TO CHANGE OR REMOVAL AT ANY TIME.
Author - Peter Christiansen
Peter Christiansen writes about satellite internet, rural connectivity, livestreaming, and parental controls for HighSpeedInternet.com. Peter holds a PhD in communication from the University of Utah and has been working in tech for over 15 years as a computer programmer, game developer, filmmaker, and writer. His writing has been praised by outlets like Wired, Digital Humanities Now, and the New Statesman.
Editor - Cara Haynes
Cara Haynes has been editing and writing in the digital space for seven years, and she's edited all things internet for HighSpeedInternet.com for five years. She graduated with a BA in English and a minor in editing from Brigham Young University. When she's not editing, she makes tech accessible through her freelance writing for brands like Pluralsight. She believes no one should feel lost in internet land and that a good internet connection significantly extends your life span.