Tired of Expensive Wi-Fi? Here Are 8 Ways to Save Money on Your Internet Bill
Jul 28, 2023 | Share

FAQ
Most Americans spend at least $60 a month on their internet bill. That's a lot, and prices aren't getting any cheaper. But there are multiple ways to save money on home internet. If you take a close look at how much you're paying and what's available in your area, you may be able to find deals, promotions, and workarounds to hack dollars off your monthly bill. All it takes is a little detective work, and maybe a call to bargain with customer service.
Read on to learn how to pay less for internet access—cha-ching!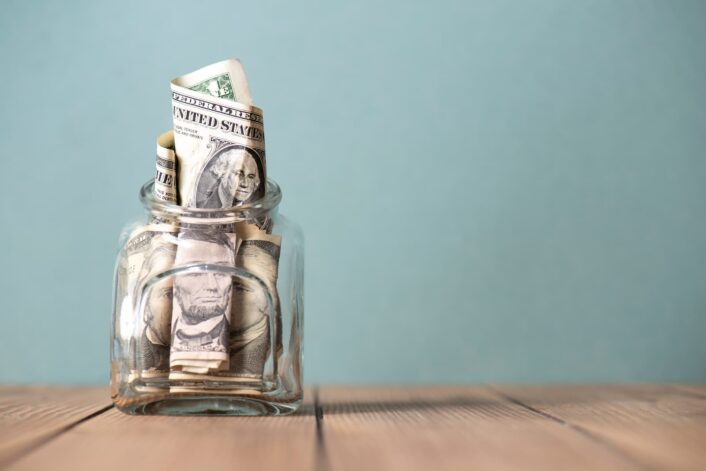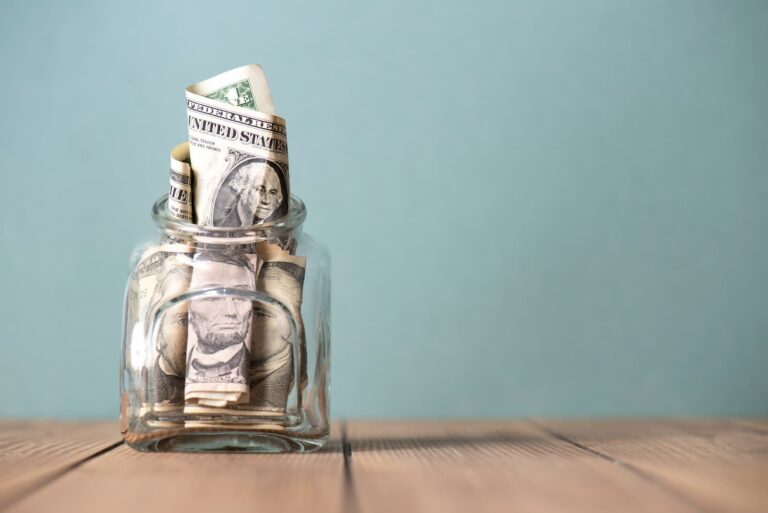 1. Look at your bill to see how much you're paying
Before you start looking for hot deals, make sure to read your monthly bill to see what you're actually paying for. Make a note of anything you don't recognize or are confused about so you can ask customer service about it later. Are there any add-ons or services you don't need? You may want to have them cut from your bill.
Take a look at our internet cost guide to get an idea of how much your bill should be under normal circumstances.
2. Shop around for other internet plans
Shop around to see what rival ISPs are offering. Many cities and towns have more than one internet company in the area, so if you don't like your provider, then you can probably find something better. Or you can use the better deal you found to bargain for a lower price from your current provider.
Get a rundown of what's available where you live by punching your zip code into our tool below:
3. Lower your internet speed
If you use Wi-Fi primarily for simple tasks—like browsing, checking email, or watching the occasional movie on Hulu—then there's no point in paying for blazing fast Wi-Fi speeds. You can cut down your internet bill by switching to a plan with a lower speed.
Use our How Much Speed Do I Need? Tool to see if there's room to give your bandwidth a haircut. You'll probably be just fine with lower speeds if you live by yourself or in a small household. However, you may need higher speeds if you live with a big family or a lot of roommates or do speed-heavy tasks like online gaming.
4. Buy your own modem and router
You can rent a modem and router from your ISP, but that's kind of like paying rental fees for the bike you ride to work each and every day—why not just buy it instead? Investing in your own equipment costs more upfront, but it gives you more options and flexibility. And it saves you money in the long run, because eventually you'll reach the point at which the rental costs will exceed the price of the modem and router you bought yourself.
There are modems and routers designed for practically every purpose these days. If you want gigabit speeds on a cable internet network, take a look at a gigabit DOCSIS 3.1 modem. If you live in a sprawling house with lots of rooms and multiple stories, then a long-range router or mesh network will do you just right. And if you depend on fast Wi-Fi for Netflix binge-watching marathons, then definitely read our guide to the best routers for streaming.
Pro tip
Before you shell out your hard-earned clams for a modem, make sure the one you're buying works with your ISP. If it's not cleared with the service provider, it won't work on your network. Whoopsie-daisy.
5. Look into deals and promotions
ISPs frequently offer sign-up bonuses and other promotions to draw in customers. The contents of one of these goodie bags can include anything from a VISA gift card to a waiver on installation costs or a free subscription to Disney+ or MaxTM.
Bonuses like these tend to be available only for new customers. But you could still find something nice if you're already signed up for a plan. And you can (and should) ask customer service to hook you up. If you've been a customer for a while and pay your bills on time, a customer service rep will have more incentive to keep you happy.
6. Haggle with customer service
Bargaining for a good price is an artform that goes back millennia—and many internet providers are more than willing to haggle. The next time you see a price hike on your bill, call up your ISP's customer service department to see if they can reduce your monthly fee to the original promo price or offer a price-match with a competitor. They also may have details on bundling options and recent promotions.
Before you call, make sure to have a list ready of plans and prices from other providers, along with a list of expenses on your most recent bill. You can use these details as leverage to cut down your price. If you can't get a deal on the first try, call back again. Your ISP may also have a live chat service that can be helpful.
7. See if you qualify for an income-based subsidy
In the wake of the pandemic, the U.S. government has worked with internet providers to increase the number of subsidies and discounts available to families in need of cheap and reliable service. You can find programs for kids in school (K–12 or college) and for folks that qualify for federal programs like Supplemental Nutrition Assistance Program (SNAP) or Supplemental Security Income (SSI). The most important one is the Affordable Connectivity Program, which can get you a monthly discount of up to $30 on your internet service.
We have a bunch of resources to help you find affordable internet. See our guide to affordable internet and our guide to free internet for more information.
Pro tip
The quickest way to find subsidies and low-cost internet programs is by using the "offer locator" tool from EveryoneOn, a national nonprofit organization that partners with major ISPs like Cox and Mediacom.
Put your address into EveryoneOn's handy tool, and it will give you a list of low-cost internet programs available in your area based on your needs. It also shows you options for finding devices like laptops and desktop computers at an affordable price.
8. Bundle your internet service
Many internet providers don't just provide Wi-Fi—they also do cable TV or mobile phone service (or both). And most of the time, they'll offer a discount or two if you decide to consolidate your services into one bundle bonanza. 
Cable companies especially have offered up a ton of great mobile and internet bundles lately, while Verizon and T-Mobile both have deals when you combine a phone plan with 5G home internet. If you're already signed up for cable TV, if you're in the market for a new mobile phone plan, or if for some reason you still use a landline phone, ask for ways your internet provider to shave some bucks off your bill with a bundle package. 
Pro tip
You can also save by cutting out services you don't need—including cable or satellite TV if you're a cord-cutter who'd rather watch streaming services. If you're not using it, don't pay for it.
FAQ about saving money on home internet
How can you save money on your internet bill?
You can save money on your internet bill by shaving off excess costs—for example, lower your internet speed and buy a modem and router instead of renting it from your internet provider.
You can also negotiate with customer service to waive price hikes, match prices from a rival internet provider, or give you a deal on a bundle package. And there are more imaginative ways to save as well, like splitting your bill with a neighbor or hiring a professional negotiator (seriously!) to bargain for a better deal on your behalf.
Why did my Wi-Fi bill go up?
There are several reasons to explain why your Wi-Fi bill went up. The promotional price for your internet package could have expired. Your internet provider may be imposing an annual price hike on your plan. Or you may have exceeded your data cap for the month, leading to overage charges.
How to save money on internet and TV?
You can save money by pairing your fiber, cable, or DSL connection with your TV since many internet providers offer TV and internet services as a discounted bundle.
Check out our full list of TV and internet bundle options to see how much money you could be saving by pairing these two services together.
Author - Peter Holslin
Peter Holslin has more than a decade of experience working as a writer and freelance journalist. He graduated with a BA in liberal arts and journalism from New York City's The New School University in 2008 and went on to contribute to publications like Rolling Stone, VICE, BuzzFeed, and countless others. At HighSpeedInternet.com, he focuses on covering 5G, nerding out about frequency bands and virtual RAN, and producing reviews on emerging services like 5G home internet. He also writes about internet providers and packages, hotspots, VPNs, and Wi-Fi troubleshooting.
Editor - Cara Haynes
Cara Haynes has been editing and writing in the digital space for seven years, and she's edited all things internet for HighSpeedInternet.com for five years. She graduated with a BA in English and a minor in editing from Brigham Young University. When she's not editing, she makes tech accessible through her freelance writing for brands like Pluralsight. She believes no one should feel lost in internet land and that a good internet connection significantly extends your life span.