Spectrum vs. Windstream
by John Dilley | Aug 27, 2018 | Provider Comparisons (Versus)
The Bottom Line
Choose Spectrum for a satisfying customer experience and a smooth installation process. Spectrum internet has plenty of speed for your favorite internet activities at an affordable rate. And based on its customer satisfaction scores, you'll enjoy the simple installation process.
Choose Windstream for rural connectivity or if its fiber-optic internet is available in your area. Windstream offers two types of internet: DSL and fiber. Fiber is one of the fastest forms of internet service, so if Windstream fiber is available in your area, get it. If Windstream offers only DSL in your area, it's still a good option because it's more affordable than fiber.
Comparing Spectrum and Windstream
Data current as of 7/31/18. Pricing and speeds are subject to change. Not all offers available in all areas.
| | | |
| --- | --- | --- |
| Introductory Price | Download Speed | Type of Service |
| $49.99 | Up to 100 Mbps | Cable |
Spectrum takes all the guesswork out of picking a package because it offers just one. The Spectrum internet package delivers enough speed for streaming in HD, online gaming, or most other internet activities. Larger households with four or more people may need more speed, but the 100 Mbps from Spectrum should be plenty of speed for most users.
While Spectrum internet has a higher monthly price than Windstream, Spectrum includes the equipment rental in the cost of the package. Windstream charges an equipment rental fee on top of its package price. When you consider the total cost of those extra fees with Windstream, it's clear that you'll get more for your money with Spectrum.
| | | |
| --- | --- | --- |
| Introductory Price | Download Speed | Type of Service |
| $35.00 | Up to 100 Mbps | DSL |
Windstream offers fiber packages in select areas, but the details of those packages will vary by location.
Windstream offers DSL internet in most of its service locations, though you can get fiber in a few select areas. DSL internet rarely matches the top speeds of cable internet that you'll get with Spectrum, but most customers don't need that much speed anyway. If you happen to live in an area where Windstream offers its fiber-optic internet, you may find that internet service from Windstream is just as fast if not faster than cable ISPs like Spectrum.
Unfortunately, the details about Windstream fiber packages vary by location, so without knowing your address, we can give you only limited information about them.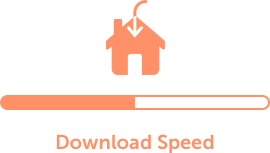 Download Speed
For these two ISPs, the speed comparison is tied to the types of internet they offer. Windstream fiber-optic internet offers the fastest top speed—up to 1,000 Mbps. However, that service has limited availability. Windstream DSL internet and Spectrum cable internet both offer speeds up to 100 Mbps. So, unless you can get Windstream fiber, speed shouldn't be a factor when choosing between these two ISPs.
Upload Speed
These two providers offer vastly different upload speeds. Spectrum internet has an upload speed up to 20 Mbps. The Windstream DSL upload speed tops out at 1 Mbps. Most internet activities don't need more than 1 Mbps. But if you like online gaming or regularly upload large files (like sharing videos via cloud technology), go with Spectrum. Spectrum's upload speed will provide the necessary bandwidth to keep your file sharing and gaming running smoothly.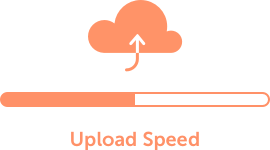 Both Spectrum and Windstream offer unlimited data.
For a simple setup, use the equipment provided by your ISP.
When you use the equipment your ISP provides, you can rest easy knowing that it will be compatible with your service. Plus, if you do run into problems, the tech support agents will be familiar with the equipment and can walk you through the issues. And if the problem is beyond repair, your ISP can easily replace it.
With both Spectrum and Windstream, you'll get all the equipment you need to connect to the internet and set up a home Wi-Fi network. However, the difference between the two is that Spectrum includes the equipment rental as part of the subscription price, but Windstream charges an extra monthly equipment fee. That gives you one more incentive to use the router and modem Spectrum issues you.
Purchase your own modem to save on equipment fees and get more options.
Third-party modems and routers can often deliver better performance and greater security than those you get from your ISP. Usually, this stems from the ISP equipment being older. However, not every modem and router is compatible with every internet service.
If you want to use your own equipment with your Spectrum or Windstream internet service, we recommend calling your ISP customer service department to make sure your modem is compatible. Below you'll find the minimum specifications we recommend for each of these providers.
Minimum Equipment Specs for Spectrum
Speed: 100 Mbps
Wi-Fi Band: 5 GHz
Wireless Protocol: 802.11n
Type: Cable
Minimum Equipment Specs for Windstream
Speed: 100 Mbps
Wi-Fi Band: 5 GHz
Wireless Protocol: 802.11n
Type: DSL
Another option is to use the modem you get from your ISP but purchase your own router. Use the links below for help picking a good router for your specific needs.
The customer experiences you can expect from Spectrum and Windstream should also influence your decision. Several aspects contribute to the overall customer experience, including installation and customer service. We'll cover what to expect from each brand in those categories below.
Both Spectrum and Windstream offer multiple installation options. If you want the peace of mind that comes with knowing the job gets done right, let the ISP's technician set your service up. Or, if you want to save a little money, you can opt to install the service yourself.
Windstream offers self-installation on only its DSL packages. Windstream fiber-optic internet service must be professionally installed.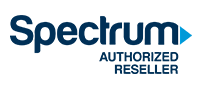 Overall Customer Service Rating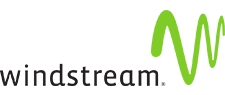 Overall Customer Service Rating
Understanding how an ISP treats its customers before you sign up can give you insights about whether you're likely to have issues and how those issues will be handled. We make getting that information simple with our 2018 Internet Provider Customer Satisfaction Survey.
Both these providers ranked in the middle of the pack for overall customer satisfaction among major ISPs. Based on these numbers, you can expect a slightly better customer experience from Spectrum, but the difference isn't big enough to make it a differentiating factor between these two ISPs, so don't let it play too big a role in your decision.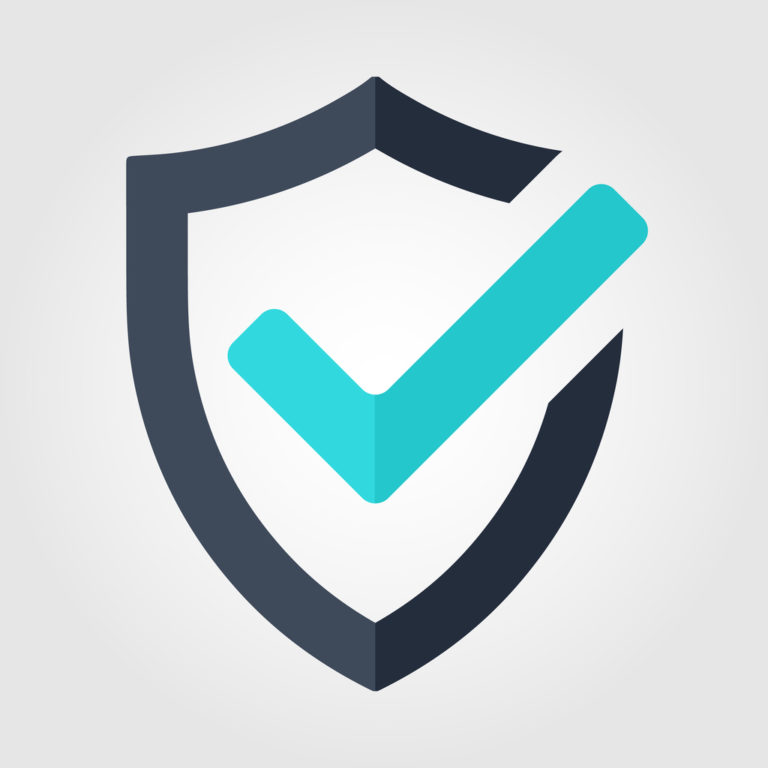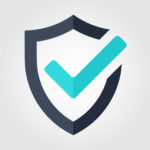 Security Software
Both these providers offer security software—including parental controls— to help keep your home network safe. Spectrum internet service includes this security suite for up to ten computers. With Windstream, you have to pay a monthly fee to add the security package to your internet service.
Spectrum Wi-Fi Hotspots
If you're still on the fence, one bonus that may help you with your decision is the Spectrum hotspot access. If you order internet service from Spectrum, you'll get access to thousands of Spectrum Wi-Fi Hotspots across America.
When you're on your mobile device, and within range of one of these hotspots, you can enter your Spectrum password and access the internet. This comes in handy if you don't want to use data from your mobile phone provider or if the mobile service has dead zones that Spectrum Wi-Fi doesn't.
Windstream Lifetime Price Guarantee
Windstream offers a lifetime price guarantee on some of its service bundles, which can be a great way to save money over the long term. Keep in mind that the money you'll save in a bundle is almost always less than the cost of the additional service. So, make sure you want both services in the bundle (internet service plus TV or home phone service). Otherwise, you're just adding an extra expense for a service you don't use.
Spectrum Availability
Spectrum offers internet in thirty-five states—stretching from Hawaii to Maine. As large as this service area is, it doesn't extend into rural areas as often as the Windstream service area does.
Windstream Availability
Windstream serves twenty-three states. Michigan has its largest coverage area, mostly in the Detroit area. While Windstream is known for its availability in rural areas, it's also available in highly populated states like California and Texas.
Advantages and Disadvantages
If you've made it this far, you're probably ready to choose between Spectrum and Windstream. Here's a quick recap of how these two stack up.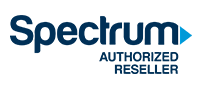 Overall Customer Satisfaction Score
(3.84 /5)
High speeds
Reliability
Bundling options
Higher prices
Installation fee (varies by package)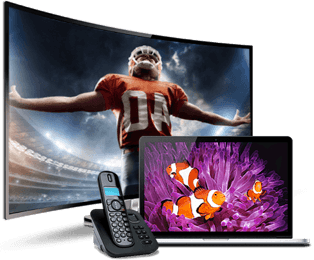 Both Spectrum and Windstream offer bundles you should consider. If you're planning to get television or home phone services along with your internet service, bundling is a great way to save some money and add some convenience to your life.
Our Verdict
Choosing between these two providers comes down to the connection type. If Windstream fiber is available in your area,  get it for the faster speeds. If you're choosing between Windstream DSL and Spectrum because fiber isn't an option for you, go with Spectrum because it doesn't charge a monthly fee for its equipment and has better customer satisfaction.
Get Service
Now that you know what to expect from these two ISPs, you're ready to order and schedule your installation. Get your order started today!
John Dilley continually offers unique insights and a fresh point of view. He writes for several websites including CableTV.com and HighSpeedInternet.com. Along with writing, John has a passion for music. He is the lead vocalist and secondary guitarist for The Family Gallows in Salt Lake City. John also shares his personal ideas and philosophies through stories he publishes on his blog, JDilley's Questions.