The 5 Best No-Contract Internet Plans
Feb 17, 2021 | Share

Brand Guides
| Best overall | Best budget plan | Best availability |
| --- | --- | --- |
| | | |
| Google Fiber | Verizon Fios Prepaid | Xfinity Prepaid Internet |
| $70.00/mo | $39.99/mo | $45.00/mo |
| View plans | View plans | View plans |
Data effective 9/17/20. Offers and availability may vary by location and are subject to change.
Which no-contract internet plan is best?
Google Fiber is the best internet plan you can get that doesn't require a year-long contract. It's fast. It's reliable. It has no data caps. It gives you one of the fastest connections possible. Google Fiber also gives you a straightforward monthly rate without any surprises.
Unfortunately, Google Fiber is available only in a few cities nationwide. There can also be some hefty installation fees upfront, unless you're lucky enough to already live in a home that's wired for Google Fiber.
If you can't get Google Fiber, there are a number of other prepaid and no-contract plans that might make more sense for your current situation. And the best part is that if your situation changes, you can always change your mind with one of these no-contract internet plans.
Plan
Price
Type
Download speed
Get it
Best overall
Google Fiber
$70.00/mo.
Fiber
1 Gbps
(1,000 Mbps)

See plan

Best budget plan
Verizon Fios Prepaid
$39.99/mo.
Fiber
200 Mbps
See plan
Best availability
Xfinity Prepaid Internet
$45.00/mo.
Cable
20 Mbps
See plan
Best for getting started
Cox StraightUp Internet
$50.00/mo.
Cable
25 Mbps
See plan
Best DSL plan
CenturyLink Price For Life 100 Mbps
$49.00/mo.
DSL
100 Mbps

See plan
Best overall
Plan
Google Fiber
Price
$70.00/mo.
Type
Fiber
Download speed
1 Gbps
(1,000 Mbps)
Get it

See plan
Best budget plan
Plan
Verizon Fios Prepaid
Price
$39.99/mo.
Type
Fiber
Download speed
200 Mbps
Get it
See plan
Best availability
Plan
Xfinity Prepaid Internet
Price
$45.00/mo.
Type
Cable
Download speed
20 Mbps
Get it
See plan
Best for getting started
Plan
Cox StraightUp Internet
Price
$50.00/mo.
Type
Cable
Download speed
25 Mbps
Get it
See plan
Best DSL plan
Plan
CenturyLink Price For Life 100 Mbps
Price
$49.00/mo.
Type
DSL
Download speed
100 Mbps
Get it

See plan
Data as of 9/17/20. Offers and availability may vary by location and are subject to change.
All five of these plans offer broadbands speeds, but there are some pretty big differences between them. Google Fiber is 50 times faster than Xfinity Prepaid Internet, while only costing you an additional $25 per month. While that may seem like a great deal, if you can do everything you need online with a 20 Mbps connection, all that extra speed isn't going to make a very big difference and your extra $25 per month ($300 a year) will be wasted.
One thing that all five of these plans share is transparent billing. You pay a flat rate every month, with no hidden price hikes or cancellation fees. You might have an equipment fee if you rent your modem from your service provider, but that's about it.
It's also important to pay attention to the type of connection you sign up for. Fiber networks are fast, reliable, and rarely require maintenance. Cable and DSL can both fall short of their advertised speeds in certain situations (like high-traffic periods on a cable connection), and both require more maintenance, which can cause internet outages.
Best overall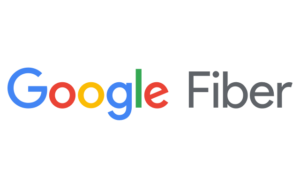 Specs
1 Gbps (1,000 Mbps) download speed
Fiber connection
$70.00/mo.
Data as of 9/17/20. Offers and availability may vary by location and are subject to change.
Google Fiber is hands down the best no-contract internet plan available. In fact, it even beats the discounted plans that you can get when you sign a long-term contract or bundle multiple services. There are no data caps, no hidden fees. There are literally no downsides if you can get Google Fiber.
Getting it, of course, is the tricky part. There are only a handful of cities in the US that have access to Google Fiber, and even in those cities, there are parts that Google's network hasn't yet reached. The expansion of Google's fiber network ground to a halt after the company was forced to pull out of Louisville, Kentucky, after its new "microtrenching" technology failed.1
If you've been holding out all these years in the hope that Google Fiber might reach your city, the odds aren't looking so good. However, Google did recently announce its first new Google Fiber city in four years,2 so there is still hope, but don't hold your breath. Google also debuted its first 2 Gbps connections, once again raising the bar for fiber providers.3
Fastest download speeds
Most reliable connection
Limited availability
Some installation fees
Best budget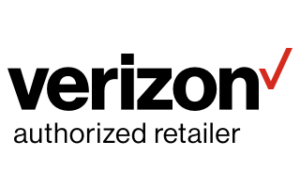 Specs
200 Mbps download speed
Fiber connection
$39.99/mo.
Data as of 9/17/20. Offers and availability may vary by location and are subject to change.
Verizon Fios Prepaid internet is an amazing deal. There are no data caps. It's cheaper than most no-contract cable and DSL plans, plus it gives you a fiber-optic connection. This means that you'll have a reliable connection that doesn't slow down at peak hours and has blazing fast upload speeds. This makes it perfect for bingeing Netflix after work, livestreaming on Twitch, or conducting work meetings over Zoom. Availability is limited to the East Coast, though that's still a much broader area than Google Fiber covers.
As with Google Fiber, there is also a rather steep initial cost for the installation, setup, and equipment.  You're also required to set up autopay for your bill, which means that while it is a month-to-month service with no contract, Verizon will keep billing you for it until you actually cancel.
Installation for Verizon costs $99.99, plus $199.99 to purchase a router. This is a lot more upfront costs than most plans, but Verizon will also give you your first month of service free with the purchase of your router, which will help offset the cost of getting set up.
Verizon Fios Prepaid plans aren't quite as fast as Google Fiber, but 200 Mbps is still more speed than most people could use, even if you had every screen in your house streaming 4K video at the same time. If you're still not sure if this is enough, check out our How Much Speed Do I Need? tool to make sure.
Low price
Fiber connection
Slower speed for fiber
Limited availability
Best availability

Specs
20 Mbps download speed
Cable connection
$45.00/mo.
Data as of 9/17/20. Offers and availability may vary by location and are subject to change.
Xfinity's best quality is simply its pervasiveness. Xfinity is everywhere. This may not exactly sound like high praise, but considering that the biggest drawback of Google Fiber and Verizon Fios is their limited availability, having a nationwide network is nothing to sneeze at.
Xfinity Prepaid Internet is certainly not the fastest plan, even when compared to Xfinity's other offers. However, if you're looking for a plan you can set up right away without committing to a contract, Xfinity Prepaid Internet is a very convenient choice. You still have to purchase a modem to get started, but Xfinity offers low-cost refurbished modems for $35, which is a pretty reasonable price. Professional installation for Xfinity costs $89.99, but if your house is already wired for Xfinity, you can get the equipment to install it yourself.
Wide availability
Good price
Slow speeds
Cable connection
Best for getting started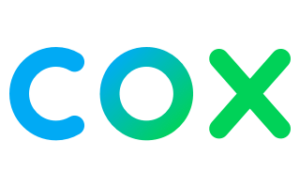 Specs
25 Mbps download speed
Cable connection
$50.00/mo.
Data as of 9/17/20. Offers and availability may vary by location and are subject to change.
Cox StraightUp Internet has the absolute lowest barrier to entry of any no-contract plan. There's no cost for the setup, and the Wi-Fi modem is free. The only things you need to get started are $50 for the first month and an address within Cox's service area. If you're looking for internet service right away with no commitment, you can't do much better than this. If you happen to stay with Cox for a while anyway, they also guarantee your price for the next three years.
As with Xfinity's prepaid plans, Cox StraightUp Internet isn't the fastest internet plan out there. It's also on a cable network, which can slow down due to traffic at peak-use hours. Still, 25 Mbps is enough speed to connect a few devices to your home Wi-Fi network without any major issues.
The best thing about Cox StraightUp Internet (as the name implies) is its simplicity and transparency. There are no hidden fees and no sneaky tricks. There's not anything particularly fancy about it either. What you get is decent internet for a decent price.
Low initial cost
Price guarantee
Slow speeds
Cable connection
CenturyLink Price for Life 100 Mbps
Best DSL plan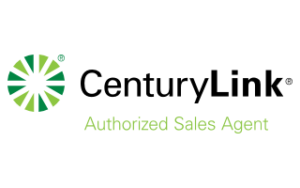 Specs
100 Mbps download speed
DSL connection
$49.00/mo.
Data as of 9/17/20. Offers and availability may vary by location and are subject to change.
When people think of high-speed internet connections, DSL is usually not what first comes to mind. They wouldn't be wrong either—DSL's top speeds are far lower than those of cable or fiber. It might be surprising, then, that CenturyLink's no-contract DSL plan offers higher speeds than many cable internet plans.
The installation costs for CenturyLink can vary a lot. They do give the option for self-installation, as long as your house is already wired, which will eliminate most upfront costs altogether.  You also have the option for a technician to come out, which can cost up to $125. If they have to run new aerial cables from the nearest utility pole, it will cost an additional $150. If they have to bury it, it'll be $300 instead. You can also purchase your modem up front, but if you want the flexibility to change providers without wasting your investment, it might be worth it to simply rent a modem for $15 /mo.
While most providers save the good stuff for their long-term contract plans, CenturyLink will give you access to their fastest DSL speeds without making you commit for a year. They also have a Price for Life guarantee (if you hadn't already noticed from the name), which means that as long as you keep the same CenturyLink plan, your rate won't change. Your data is capped at 1000 GB /mo (1 TB /mo), but that's a pretty high cap that most users won't have to worry about.
There are still a lot of downsides to a DSL connection. DSL usually has low upload speeds and your download speeds can be lower than advertised if your provider's network hub is far away from where you live. However, DSL is much more widely available in rural areas, and while it may not be able to keep up with cable or fiber, it's still a much better option than satellite. If DSL is what you're looking for, you'd be hard-pressed to find a better deal than this one.
Decent speed
Reasonable price
What to look for in a no-contract internet plan
There are three main features to look for in a no-contract internet plan: speed, reliability, and flexibility. Sometimes it's a trade-off between which aspect is most important to you, but the best plans cover all three points equally well.
Speed
As with any type of internet plan, speed is an important factor when choosing a no-contract plan. Download speed is usually what you want to pay the most attention to. That's the speed you'll use for streaming, social media, reading the news, and any other online activity where you're downloading content.
Low upload speeds generally won't cause many problems, unless you do a lot of livestreaming or make frequent video calls. If you do need more upload speed, consider a connection with symmetrical upload and download speeds, like fiber.
One important consideration is not to pay for more speed than you're able to use. Gigabit internet is nice, but if the most you're going to need it for is streaming video on one or two screens, you might be able to get the same online experience with a much cheaper plan.
Reliability
Fast connections are important, but they're not much use if that speed's not there when you need it. There are lots of circumstances that can slow down your connection, depending on what type you have.
Cable connections slow down when there's a lot of internet traffic in your neighborhood (which are often the same times you want to be online as well), while DSL connections slow down the farther you get from your provider. You can also lose your connection temporarily if your provider has to perform repairs or routine maintenance to the network.
In terms of reliability, fiber is the clear winner. Speed on fiber connections isn't affected by traffic or distance. They also generally require less maintenance than other types of connections, which means less downtime due to maintenance or repairs.
Flexibility
Flexibility is the main reason to go with a no-contract internet plan. Most providers will offer faster speeds and lower prices if you sign up for a contract, so those plans are often a better choice if flexibility isn't a high priority.
Giving up that flexibility for a contract can be a costly mistake, however, if you decide to move or if your internet needs change. Depending on the provider, early cancellation fees can be massive and are often hidden in the fine print.
No-contract plans avoid expensive cancellation fees, but there are other important factors to consider as well. Installation fees and equipment costs can be a big investment, even with no-contract plans, which will be wasted if you switch providers after a few months.
Plans with lower upfront costs make switching plans much less expensive. If your goal is a flexible internet plan that you can change or drop whenever you want, avoid plans that require a large upfront investment.
Our verdict: Get Google Fiber if it's available
Google Fiber hits all the most important points. It's got a simple, contract-free monthly bill, a reliable fiber network, and incredibly fast speeds. The only downside is that it's available only in a handful of cities in the US.
If Google Fiber isn't an option for you, look at other fiber providers, like Verizon Fios Prepaid internet plans. Although Verizon's no-contract speeds are lower than Google Fiber's, it's still a reasonably fast connection and offers more speed than most people will need.
Whichever plan you choose, just make sure to consider the upfront costs in your calculations so you don't end up making a big investment for a plan you're not intending to keep.
No-contract internet FAQ
What is a short-term internet contract?
The shortest term for which you can purchase internet is usually one month, since the billing cycle for internet service generally operates on a monthly basis. Since you have to make only a single payment to get one month's worth of internet, these plans are generally referred to as no-contract, pay-as-you-go, or monthly internet plans.
If a full month still sounds like a long time, some mobile Wi-Fi hotspots offer service on a per-day basis. You can also make use of public hotspots, if there's one close to your home.
What is the best no-contract internet service?
From our research, Google Fiber is the best no-contract internet service you can get. There are no hidden fees or unexpected price hikes, although the upfront costs like installation can be pricey. The service is also super fast and reliable. The only downside is that Google Fiber is available only in a few cities, so if you don't live in one of them, you'll have to choose another provider.
What no-contract internet plans are available in rural areas?
It's hard to find no-contract internet plans in rural areas, particularly areas that have only satellite internet available. Satellite internet almost always requires a two-year contract, as well as the installation of expensive equipment.
One potential alternative to satellite internet is using mobile hotspots. Often you can set up a mobile hotspot using your cell phone. You can also purchase a dedicated mobile hotspot, independent of your phone plan. This requires both buying the device and paying for the data, so it's a much bigger investment than simply setting up a hotspot on your phone.
How do I get out of my internet contract?
Getting out of your internet contract typically requires you to pay an early termination fee (ETF) that's dependent on how many months remain in your contract. These fees can be very high, which is why you should never enter into an internet contract lightly.
There is one way to get out of a contract without taking a financial hit. Some internet providers will pay your early termination fee (or, more often, reimburse you) if you switch to one of their plans. Of course, this means getting into another contract, but if you have to switch anyway, this can be a nice perk when choosing your new internet provider.
Jon Brodkin, Ars Technica. "Google Fiber's Biggest Failure," February 2019. Accessed August 20, 2020.
9 to 5 Google. "Google Fiber announces first new market in 4 years with public-private partnership," July 6, 2020. Accessed August 20, 2020.
Amalia O'Sullivan, Google Fiber Blog, "The next step in speed — experience 2 Gig now with the Google Fiber Trusted Tester program," September 14, 2020. Accessed February 17, 2021.
Author - Peter Christiansen
Peter Christiansen holds a PhD in Communication from the University of Utah and has been working in tech for over 15 years, working as a computer programmer, game developer, filmmaker, and writer. His writing has been praised by outlets like Wired, Digital Humanities Now, and the New Statesman.
Editor - Cara Haynes
Cara Haynes has edited for HighSpeedInternet.com for three years, working with smart writers to revise everything from internet reviews to reports on your state's favorite Netflix show. She believes no one should feel lost in internet land and that a good internet connection significantly extends your life span (buffering kills). With a degree in English and editing and five years working with online content, it's safe to say she likes words on the internet. She is most likely to be seen wearing Birkenstocks and hanging out with a bouncy goldendoodle named Dobby, who is a literal fur angel sent to Earth.