CenturyLink vs. RCN
by Erin Feldman | Nov 1, 2017 | Brand Guides, Provider Comparisons (Versus)
Type of Service

DSL, Fiber

Type of Service

DSL,
Fiber (with an in-home cable connection)

Download Speeds

12–100 Mbps (DSL), 1 Gbps (Fiber)

Download Speeds

50 Mbps–1 Gbps

Price

$45.00–$85.00 per month

Price

$29.99–$69.99 per month

Equipment Fees

$9.99 per month

Equipment Fees

$4.95–$19.95 per month

Installation Fee

Varies

Installation Fee

Varies

Data Caps

None

Data Caps

None

Customer Satisfaction

3.35/5 (DSL), 3.72/5 (Fiber)

Customer Satisfaction

3.69/5
Type of Service

DSL, Fiber

Type of Service

DSL,
Fiber (with an in-home cable connection)
Download Speeds

12–100 Mbps (DSL), 1 Gbps (Fiber)

Download Speeds

50 Mbps–1 Gbps
Price

$45.00–$85.00 per month

Price

$29.99–$69.99 per month
Equipment Fees

$9.99 per month

Equipment Fees

$4.95–$19.95 per month
Installation Fee

Varies

Installation Fee

Varies
Data Caps

None

Data Caps

None
Customer Satisfaction

3.35/5 (DSL), 3.72/5 (Fiber)

Customer Satisfaction

3.69/5
*Pricing and speeds are current as of 9/19/17. Pricing and speeds are subject to change. Not all offers are available in all areas
The Verdict
Choose CenturyLink 1-Gig for fastest internet speed. If you want some of the fastest internet available today and CenturyLink 1-Gig is available in your area, choose CenturyLink 1-Gig. Cable and DSL can't beat the speed that fiber-based internet can provide.
Choose CenturyLink High-Speed Internet for easy installation and setup. CenturyLink High-Speed Internet may not offer the highest internet speed, but it does provide a quality installation and setup experience. Select this service if you want to set up your internet and Wi-Fi quickly and easily.
Choose RCN for reliability. RCN's cable/fiber hybrid internet provides fast, reliable speed. Most of the network is fiber, but it will connect to your home via a cable connection. Because RCN relies on fiber— the fastest service option in the business—it's ideal for those seeking steady streaming for TV and games.
Find and compare CenturyLink and RCN plans and pricing in your area:
CenturyLink serves many states, far eclipsing RCN's coverage. To see which ISPs offer service in your local community, visit each provider's availability map.
CenturyLink High-Speed Internet
CenturyLink provides high-speed internet to over thirty states. Its largest coverage area occurs in the Southwest.
CenturyLink 1-Gig
CenturyLink 1-Gig is offered in select locations only. Check CenturyLink's website to find out if the service is already available or coming soon to your area.
RCN
RCN is a fairly new ISP, so you'll find its cable/fiber offerings in fewer locations than CenturyLink High-Speed Internet or CenturyLink 1-Gig. But the limited availability brings some perks, including enhanced customer service and technical support.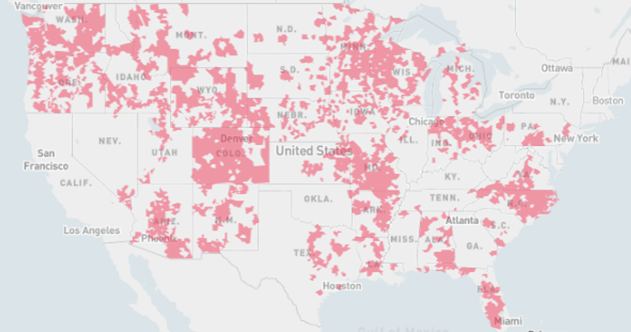 Top 5 States:
Utah
Arizona
Colorado
New Mexico
Minnesota
CenturyLink 1-Gig Availability Map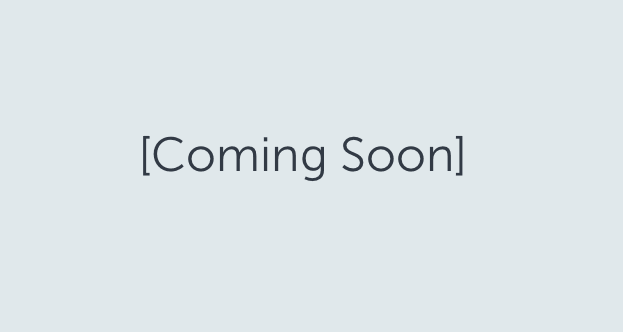 Top 5 States:
Columbia/Jefferson City, Missouri
Denver, Colorado
La Crosse, Wisconsin
Las Vegas, Nevada
Minneapolis/St. Paul, Minnesota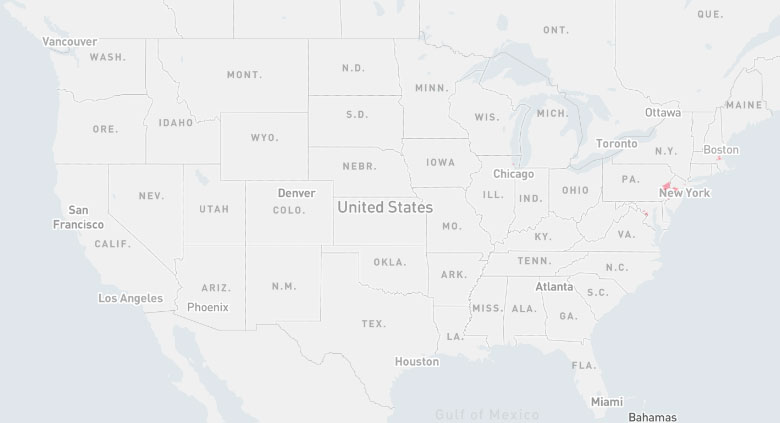 Top 5 States:
Boston, Massachusetts
Chicago, Illinois
Lehigh Valley, Pennsylvania
New York City, New York
Washington, D.C.
Customer Satisfaction Ratings
Every year, HighSpeedInternet.com surveys high-speed internet customers about their experiences with their Internet Service Provider. Our latest survey discloses customers' opinions on internet speed, reliability, installation and setup, billing practices, and customer support. Customers' answers range from one star to five, with one being the worst and five being the best.*
*RCN's fiber-based internet is such a limited offering that its results aren't featured in the survey.
CenturyLink
(3.58 /5)
Approaching a four-star rating, you'll experience an easy installation and setup process with CenturyLink High-Speed Internet.
CenturyLink 1-Gig
(3.88 /5)
CenturyLink 1-Gig pulls in a solid score for installation, perhaps because most fiber services require the aid of a professional technician.
RCN
(3.85 /5)
RCN delivers a simple installation and setup process, as demonstrated by its score of almost four out of five stars.
CenturyLink
(3.37 /5)
CenturyLink High-Speed Internet's speed lags behind cable and fiber, but it's a characteristic of the type of service—not a mark against the provider.
CenturyLink 1-Gig
(3.94 /5)
CenturyLink 1-Gig awards customers with high speed, as evidenced by the four providers jostling for the top spot. The providers differ by small margins: 4.33 (Frontier), 3.94 (CenturyLink), and 3.86 (AT&T).
RCN
(3.54 /5)
RCN also turns in high speeds. It trails behind CenturyLink 1-Gig by approximately .3 of a point.
CenturyLink
(3.45 /5)
CenturyLink High-Speed Internet's reliability score comes in a little higher than its speed score, suggesting you should experience few interruptions with the DSL internet service.
CenturyLink 1-Gig
(4 /5)
CenturyLink's 1-Gig weds high speed with high reliability, resulting in a score of four out of five stars.
RCN
(4 /5)
RCN delivers a solid reliability score, too, giving customers assurances about lag-free, uninterrupted internet service.
CenturyLink
(3.03 /5)
Usually no provider, regardless of internet type, fares well in the pricing category. CenturyLink High-Speed Internet turns in an adequate score, resting at three out of five stars.
CenturyLink 1-Gig
(5 /5)
CenturyLink 1-Gig seems to have learned lessons from its other services. The provider earns five out of five stars in the billing category—a rare occasion in the ISP world.
RCN
(5 /5)
RCN is another rare specimen. It joins CenturyLink 1-Gig in its score of five out of five for transparent billing practices.
Technical Support & Customer Service
CenturyLink
(3.31 /5)
CenturyLink High-Speed Internet unfortunately falls toward the lower end of the spectrum for technical support. But CenturyLink promises to improve customer service this year, so the rating could well be different in the next HighSpeedInternet.com survey.
CenturyLink 1-Gig
(3.29 /5)
CenturyLink 1-Gig drops to the bottom of the scorecard for technical support and service. CenturyLink expanding its fiber offering too rapidly could be to blame for the low score.
RCN
(3.62 /5)
RCN ranks well for technical support. The score could be due to its smaller market size or simply the company's commitment to providing stellar service.
Advantages & Disadvantages
Advantages
Widespread availability
No fees or contracts
Disadvantages
Hit-or-miss technical support
Lower bandwidth speed
Advantages
Blazing-fast internet speed
Reliability
Disadvantages
Limited availability
Lackluster customer service
Advantages
Transparent billing practices
Reliability
Disadvantages
Limited availability
Monthly rental fees
Most ISPs provide bundling options, and CenturyLink and RCN are no exceptions. Both providers offer bundles that include internet, telephone, and television.
CenturyLink Bundles
CenturyLink bundles with DIRECTV®. You can select the bundle that's right for your home. For example, you may only want internet and television service or internet and home phone. Each bundle comes at a different price point, helping you stay within budget.
RCN Bundles
RCN's bundle employs TiVo, an HD DVR system, to power its television service. You can either get TiVo as part of your bundle or purchase the product on Amazon. Be aware, though, that RCN's TiVo is RCN-branded, meaning it could feature different capabilities than an out-of-the-box TiVo purchased elsewhere. Like CenturyLink, you can combine different services from RCN to match your needs and budget.
CenturyLink
CenturyLink offers customers a couple of modem-routers, with the product choice ultimately determined by service plan. CenturyLink generally relies on four brands: Actiontec, ZyXEL, Technicolor, and Westell. Customers can use their own modems and routers, too, as long as they're compatible with CenturyLink's network.
Learn to self-install your CenturyLink equipment here.
Our router recommendation:
RCN
RCN provides four products, each featuring a monthly rental fee. The product customers receive depends upon the plan purchased. For example, its higher-speed plans require either a DOCSIS 3.0 or DOCSIS 3.1 modem and Wi-Fi router, and those devices can come in at $14.95 per month and higher.
Learn to self-install your RCN equipment here.
Our router recommendation:
What You Should Consider When Choosing an Internet Provider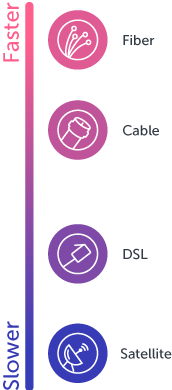 Types of Connections
CenturyLink and RCN deliver internet service to homes in different ways. CenturyLink relies on two methods, DSL and fiber, while RCN employs fiber networks with an in-home cable connection. DSL internet runs on existing phone lines and tends to be the slowest of the three internet types. Fiber is the fastest, largely because it uses fiber-optic networks that essentially act as dedicated data lines.
Cable rests between fiber and DSL. It offers high speeds, although not quite as high as fiber. It easily surpasses DSL, at least during off-peak periods. During peak hours, the cable internet could slow to a pace comparable to DSL due to possible traffic and congestion. However, you likely won't encounter this issue with RCN since its network relies primarily on fiber and only uses cable to connect to an individual residence.
If it helps, think of these three types of internet as rivers. Fiber features rapids, getting you to destinations the fastest. Cable boasts fast currents, too, but not quite as fast as fiber. DSL operates more like the Mississippi River: it gets you where you're going but at a sedate pace.
However, it's also important to note that these rivers often intermix. There are many networks out there, including RCN, that offer a fiber backbone with the individual home connections relying on either cable or DSL. This is one way that providers can raise internet speeds without investing in the costly process of building out an underground fiber network to each individual residence.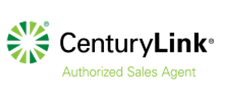 CenturyLink makes its home base in Louisiana, but its internet services cover over thirty states. CenturyLink offers two types of internet: DSL and fiber. While its fiber-optic service is currently only available in a few locations, the ISP is working diligently to deliver the service to more communities across the United States.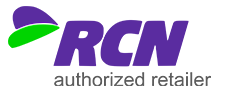 RCN situates itself in the middle of its coverage area: the eastern seaboard. The ISP calls Pennsylvania home and offers cable/fiber internet in the local area, as well as in the surrounding ones. The coverage area could grow: TPG Capital acquired RCN earlier this year, which could open up the ISP's services to other markets.
Now that you possess detailed information about RCN and CenturyLink, you can make an informed purchasing decision. But if you still aren't sure where to start, start by finding and comparing Internet Service Providers available in your area by entering your zip code below.
The name CenturyLink and the pathways logo are trademarks of CenturyLink.
Erin is a freelance writer based in Austin, Texas. She has over ten years of experience, with a background in marketing and creative writing