CenturyLink vs. Astound Broadband Powered by RCN
Oct 18, 2023 | Share

Brand Guides, Provider Comparisons (Versus)
Type of service

DSL, fiber

Type of service

Cable, fiber

Download speeds

Up to 140Mbps (DSL)
200–940Mbps (Fiber)

Download speeds

100–940Mbps (Cable)
300–1,500Mbps (Fiber)

Price

$30.00–$75.00 per month#**

Price

$20.00–$70.00 per month*

Equipment fees

$9.99 per month

Equipment fees

$5.00–$20.00 per month

Installation fee

$15.00–$99.00

Installation fee

Varies

Data caps

None

Data caps

None

Customer satisfaction

3.6/5

Customer satisfaction

3.6/5
Choose CenturyLink Fiber Internet for the fastest internet speed. While we don't recommend CenturyLink's sluggish and kinda-outdated DSL service, we do highly recommend a CenturyLink fiber package if it's available in your area. Fiber is the fastest, most reliable internet type you can get, and CenturyLink's affordable fiber prices further make this the obvious standout. The 200Mbps plan is one of the cheapest fiber internet options you can find anywhere, and it's twice as fast as any of CenturyLink's DSL options.
Choose Astound Broadband for reliability and deals. Astound Broadband's cable internet provides fast, reliable speed. Like all other cable internet providers, Astound Broadband relies on the same lines used for cable TV to get you a robust and high-speed broadband connection. Astound Broadband blows CenturyLink DSL out of the water, and the provider also sweetens the pot with a variety of promotions and discounts.
CenturyLink serves many states, far eclipsing Astound Broadband's RCN network coverage. To see which ISPs offer service in your local community, search your zip code below.
CenturyLink Simply Unlimited Internet
CenturyLink provides high-speed DSL internet to over thirty states. Its largest coverage area occurs in the Southwest.
CenturyLink Fiber Internet
CenturyLink Fiber Internet is offered in select locations only. Check CenturyLink's website to find out if the service is already available or coming soon to your area.
Astound Broadband
You'll find Astound Broadband's cable internet in fewer locations than CenturyLink's DSL and fiber internet. But the limited availability brings some perks, including enhanced customer service and technical support.
Top 5 areas:
Utah
Arizona
Colorado
New Mexico
Minnesota
Top 5 areas:
Columbia/Jefferson City, Missouri
Denver, Colorado
La Crosse, Wisconsin
Las Vegas, Nevada
Minneapolis/St. Paul, Minnesota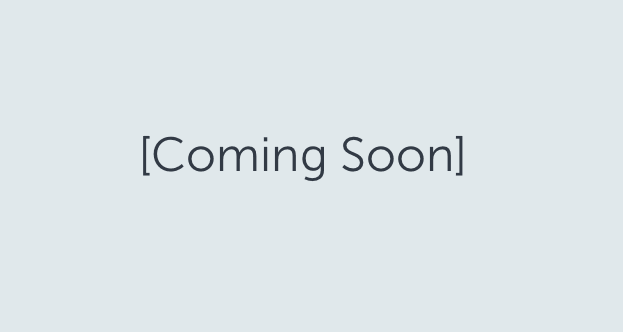 Top 5 areas:
Boston, Massachusetts
Chicago, Illinois
Lehigh Valley, Pennsylvania
New York City, New York
Washington, D.C.
Customer satisfaction ratings
Every year, HighSpeedInternet.com surveys high-speed internet customers about their experiences with their Internet Service Provider. Our annual survey discloses customers' opinions on internet speed, reliability, installation and setup, billing practices, and customer support. Customers' answers range from one star to five, with one being the worst and five being the best.
Overall customer rating
3.6
Overall customer rating
3.6
Customer Rating: 3.4
CenturyLink gets average scores for pricing. It doesn't have the cheapest deals on the planet, but its fiber gigabit package comes with free installation and equipment and unlimited data while the DSL plans give you unlimited data.
Customer Rating: 3.2
Astound got below-average scores for price, which is actually a bit surprising considering that the provider offers lots of deals to customers along with a range of budget-friendly plans. However, the promos and prices you get are heavily dependent on your service area, so you may not be as happy a customer if you're in Philadelphia versus New York, or vice versa.

Deals and promotions: CenturyLink vs. Astound Broadband Powered by RCN
| | |
| --- | --- |
| If you refer a new customer to CenturyLink services and they sign up, you and the new customer will both get a reward of up to $100. | Get a $100 gift card and free installation with code CYBER23. Also, get Max for one year on 1 Gig or higher plans. |
Technical Support & Customer Service
Customer Rating: 3.5
As with the other categories, CenturyLink's fiber customers were more satisfied than DSL customers. Generally, though, CenturyLink gets below-average ratings for customer service.
Customer Rating: 3.7
Astound ranks just above average for customer care. Astound also did well in this category last year, when more Astound customers reported it was "fairly easy," "very easy," or "extremely easy" to get help than any other national internet service provider.
Customer Rating: 3.6
Although CenturyLink rated at the bottom for speed in our survey, CenturyLink's fiber customers tend to be more pleased with their speeds over those with DSL.
Customer Rating: 3.8
Astound landed smack dab in the middle in rankings for internet speed. Wen compared to other ISPs, Astound consistently delivers the goods when it comes to internet speed, although that delivery may take longer than usual. 
Customer Rating: 3.5
CenturyLink's fiber customers have in the past given significantly higher reliability ratings compared to DSL customers. But on the whole, CenturyLink ranks towards the bottom for reliability, although this is more likely felt with its sluggish DSL service than with its fiber options.
Customer Rating: 3.7
Among the other national service providers, Astound customers reported average reliability scores.
Advantages & disadvantages
CenturyLink Simply Unlimited Internet
Advantages
Widespread availability
No fees or contracts
Disadvantages
Hit-or-miss technical support
Lower bandwidth speed
CenturyLink Fiber Internet
Advantages
Symmetrical upload and download speeds
No fee for installation or equipment rental on gigabit plan
Extremely low price on 200Mbps plan
Disadvantages
Limited availability
Low ratings for customer service
Advantages
Lots of deals and promotions for new customers
Low prices on many plans
No contracts or data caps
Disadvantages
Slow upload speeds
Below-average customer satisfaction ratings
Most ISPs provide bundling options, and CenturyLink and Astound Broadband are no exceptions. Both providers offer bundles that include internet, telephone, and television.
CenturyLink bundles
CenturyLink offers internet and home phone bundles for $85 per month. If you're bundling internet and home phone anyway, you should get the highest bandwidth available since it's all the same price.
Astound Broadband bundles
Astound Broadband's bundle employs TiVo, an HD DVR system, to power its television service. You can either get TiVo as part of your bundle or purchase the product on Amazon. Be aware, though, that Astound Broadband uses a branded TiVo, meaning it could feature different capabilities than an out-of-the-box TiVo purchased elsewhere. Like CenturyLink, you can combine different services from Astound Broadband to match your needs and budget.
CenturyLink
CenturyLink offers customers a couple of modem-routers, with the product choice ultimately determined by service plan. CenturyLink generally relies on four brands: Actiontec, ZyXEL, Technicolor, and Westell. Customers can use their own modems and routers, too, as long as they're compatible with CenturyLink's network.
Learn to install your CenturyLink equipment here.
Astound Broadband
Astound Broadband provides a cable modem and a standalone router. You can opt for the Eero whole-home Wi-Fi kit, which comes in a set of two—additional satellites are extra. You can also opt for a standalone gaming router, or a Home Networking kit with a gateway and all the hardware you need for a wired network.
Learn to install your Astound Broadband equipment here.
What you should consider when choosing an internet provider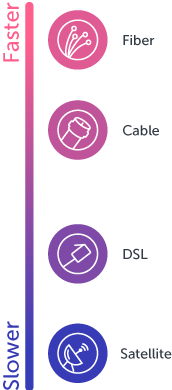 Types of connections
CenturyLink and Astound Broadband (RCN) deliver internet service to homes in different ways.
CenturyLink relies on two methods to deliver internet to your home: DSL and fiber. DSL internet runs on existing phone lines and tends to be the slowest of the three internet types. Fiber is the fastest, largely because it uses fiber-optic networks that essentially act as dedicated data lines.
Astound Broadband mainly uses cable TV lines to deliver internet to your home. Technically, the backbone of Astound's network is fiber, but only to a point, like up to the entrance of a large neighborhood. From there, Astound Broadband uses existing cable TV lines already installed for each home. The only exception is Luzerne County, which is all fiber.
Generally, a fiber-to-the-home service can be the fastest connection because its data flow isn't regulated like cable internet, so your upload speeds are just as fast as the downloads. DSL uses old technology, so its speed is limited.
CenturyLink makes its home base in Louisiana, but its internet services cover over thirty states. CenturyLink offers two types of internet: DSL and fiber. While its fiber-optic service is currently only available in a few locations, the ISP is working diligently to deliver the service to more communities across the United States.
Astound Broadband's RCN network situates itself in the middle of the eastern seaboard. It offers mostly cable and some fiber internet from Washington, D.C. to New York City to Boston and in the Chicago area. Astound Broadband also manages three other networks across the US: Grande in Texas, enTouch in Houston, and Wave on the West Coast.
Now that you possess detailed information about Astound Broadband and CenturyLink, you can make an informed purchasing decision. But if you still aren't sure where to start, start by finding and comparing Internet Service Providers available in your area by entering your zip code below.
**Speed may not be available in your area. Paperless billing or prepay required. Additional taxes, fees, and surcharges apply. Get the fastest internet speed available at your location (max speed is up to 140 Mbps).
#Speed may not be available in your area. Maximum download/upload speed of up to 940 Mbps via a wired connection. Paperless billing required. Taxes and fees apply. Offer details. Offer includes professional installation at customer's eligible location.
*No contract required. 24 Month Internet Pricing. Equipment priced separately. Includes $5 discount w/ ebill & autopay. Observed speeds may vary. Excludes surcharges and fees. New residential customers only.
Author - Erin Feldman
Erin is a freelance writer based in Austin, Texas. She has over ten years of experience, with a background in marketing and creative writing