What Your State Shops for Online During the Holidays
Nov 15, 2017 | Share

Industry Exclusive/Entertainment
This holiday season, Cyber Monday has the makings to be one of the biggest yet. According to a holiday analysis from retail analytics firm Elucid, 72% of consumers are "consistently more excited for Cyber Monday than any other end-of-year sales day." And the coupon juggernaut RetailMeNot seconds the finding with studies that indicate more than 56% of consumers plan to make a purchase on Cyber Monday this year, compared with only 39% last year.
It looks like fighting crowds is out and the convenience of shopping in our pajamas is in.
To find what people in your state are frantically googling come Cyber Monday, we analyzed Google Trends data to find the most popular Google searches by state on Cyber Monday in 2016. Let's look at what each state was googling last Cyber Monday and get our fingers poised to beat out the competition.
On the Coupon Hunt
Nothing wrong with cutting straight to the chase when it comes to bargain hunting, and that's just what many states did last Cyber Monday. "Coupon" or "coupon code" were the most popular search terms in Delaware, Georgia, Oklahoma, Rhode Island, Texas, Maine, and Massachusetts.
They could've been looking for savings staples, such as the digital coupon site RetailMeNot or newer options like Honey, a browser extension that automatically searches coupons and savings from any website and applies the best one to your shopping cart.
Scandinavian Minimalism
Arizona was looking to skip the self-inflicted torture of a visit to IKEA—the "Furniture Maze Runner"—by googling "IKEA" instead. And who can blame them? The Swedish meatballs lost their novelty years ago. But those cinnamon rolls are almost enough to make it worth navigating the labyrinth of Scandinavian minimalism. Almost.
It's a Trap
Hawaii and Nebraska were hoping to score some good deals on lingerie by searching the still-popular "Victoria's Secret." There's nothing like stockings stuffed with stockings! As lingerie is notoriously difficult to gift, we wonder how many visitors were simply shopping for themselves or were snapping up deals on the brand's extremely popular line of make-up, body care, and perfumes instead.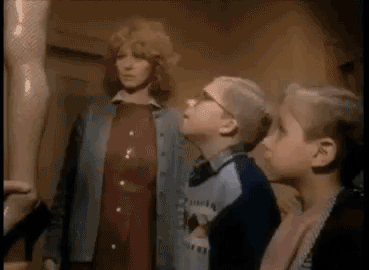 The Headache That Keeps on Giving
When it comes to alluring fragrances and lotions, we would much rather walk into a Bath & Body Works (hello, free samples and only slightly awkward hand massages) than a Victoria's Secret, and shoppers in California, Illinois, Maryland, New York, Virginia, and Washington seem to agree. "Bath & Body Works" was the most popular search term on Cyber Monday in each of those states. But rather than endure the clashing-scent headaches and awkward hand massages, it seems they chose to skip all that and get the best-smelling deals from this popular retailer sent right to their front door.
Primpin' Ain't Easy
Stressful is not an understatement when contemplating the holiday party season. With so many holiday parties on the horizon, beauty retailer "Ulta" was the favorite search term for New Jersey and Alabama, while Kentucky, Idaho, and Utah opted for searching beauty behemoth "Sephora." After a family-filled, four-day weekend and eating more pie than our stomachs know what to do with, we think it's safe to say we could all use a little contouring to reclaim those cheekbones of yesteryear.
I Like Big Boxes and I Cannot Lie
Nevada was the only state opting for Best Buy—the most popular search term from the Silver state—to purchase electronics over shopping for cheaper deals on Amazon. Looks like the big box stores were still hanging on to their influence, if even by only a single holiday-themed mitten thread.
"Boots and Pants and Boots and Pants"
Do you all remember last year's viral video sensation that was given the title of "Worst Commercial Ever"? If not, here's a reminder. So catchy, right? "Boots" was exactly what Missouri was shopping for last Cyber Monday. Boots hit the top spot not only in the Show-Me State but in Arkansas, Colorado, Louisiana, Minnesota, and Wisconsin as well.
New Hampshire and New Mexico were on the lookout for "shoes." Maybe they were looking for boots as well, but it's hard to say from the data alone. South Dakota had something more specific in mind: "Nike." The popular brand runs the gamut from shoes, apparel, sports equipment, and more. One thing's for sure: South Dakota is shopping for the Swoosh.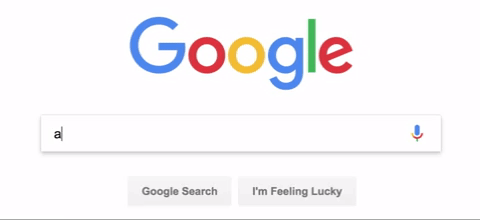 King of the Jungle
From Alaska to Pennsylvania and Ohio to Florida, the big winner was Amazon. With their Lightning Deals that often last only an hour and their hard-to-beat prices site wide on everything else you never knew you needed, Amazon is a top choice for many bargain hunters. It grabbed the top spot for eight different states: Alaska, Florida, Indiana, Iowa, Kansas, Ohio, Pennsylvania, and Tennessee.
What will be enough for you to ditch the battle of shopping carts for the battle of clicks this year? Our team will be skipping the make-up and going straight for the boots and laptops. But whatever it is, you can be sure we'll break it down for you next holiday season.
| State | What Your State Was Googling on Cyber Monday |
| --- | --- |
| Alabama | Ulta |
| Alaska | Amazon |
| Arizona | IKEA |
| Arkansas | Boots |
| California | Bath & Body Works |
| Colorado | Boots |
| Connecticut | Kohl's |
| Delaware | Coupon |
| Florida | Amazon |
| Georgia | Coupon |
| Hawaii | Victoria's Secret |
| Idaho | Sephora |
| Illinois | Bath & Body Works |
| Indiana | Amazon |
| Iowa | Amazon |
| Kansas | Amazon |
| Kentucky | Sephora |
| Louisiana | Boots |
| Maine | Coupon Code |
| Maryland | Bath & Body Works |
| Massachusetts | Coupon Code |
| Michigan | Macy's |
| Minnesota | Boots |
| Mississippi | Toys R' Us |
| Missouri | Boots |
| Montana | Jacket |
| Nebraska | Victoria's Secret |
| Nevada | Best Buy |
| New Hampshire | Shoes |
| New Jersey | Ulta |
| New Mexico | Shoes |
| New York | Bath & Body Works |
| North Carolina | Lowe's |
| North Dakota | Target |
| Ohio | Amazon |
| Oklahoma | Coupon |
| Oregon | Toys R' Us |
| Pennsylvania | Amazon |
| Rhode Island | Coupon |
| South Carolina | Lowe's |
| South Dakota | Nike |
| Tennessee | Amazon |
| Texas | Coupon |
| Utah | Sephora |
| Vermont | J.C. Penney |
| Virginia | Bath & Body Works |
| Washington | Bath & Body Works |
| West Virginia | Bed Bath & Beyond |
| Wisconsin | Boots |
| Wyoming | eBay |
Author - HSI Staff
Michelle Sander is a journalist and marketing and brand positioning leader. While traveling abroad and working remotely, she helps her clients tell their brand stories. Michelle wrote this post as she marveled at the verdant forests and remarkable Austro-Hungarian architecture of the Transylvania region of Romania, where a beer costs about 7 Lei (about $1.65).