Viasat Buys Inmarsat and Its Plans for a LEO Constellation
What does this new merger mean for satellite internet?
Nov 7, 2023 | Share

Technology
After months of negotiations and regulatory hurdles, Viasat completed its merger of the British satellite communications company Inmarsat in May of 2023. Viasat was already one of the largest satellite companies in the U.S. and the world. This acquisition also gave Viasat its own LEO Constellation—or at least the start of one.
Before its purchase by Viasat, Inmarsat had been developing its own low-Earth orbit (LEO) satellite constellation, Orchestra. In theory, Viasat could use Orchestra in response to Starlink and other LEO constellations, though Viasat has been silent on the matter. This, combined with its withdrawal of Inmarsat's application for frequency spectrum to operate the Orchestra constellation, casts doubt on how much interest Viasat has in moving the project forward.
What is Inmarsat?
Inmarsat is a British satellite telecommunications company that provides cellular data and phone service through its fleet of geosynchronous (GSO) satellites. It was originally created by the U.N. in 1979 as the International Maritime Satellite Organization, a non-profit intergovernmental organization to establish and operate a network of satellites for maritime communication.
In the 1990s, the organization privatized to become a UK-based company, and it remained thus until its acquisition by Viasat.
Sign up for our newsletter. Get more from your internet.
Have a better, faster, more secure experience with your internet.
As might be expected, Inmarsat initially focused on working with governments and maritime organizations. Today, Inmarsat has expanded into a global mobile satellite communications company that provides services for everything from ships to in-flight Wi-Fi to the Internet of Things.
Inmarsat currently owns and operates 15 satellites in geosynchronous orbit, and several other projects in the works—including a pair of satellites in Highly Elliptical Orbits (HEO) designed to provide satellite internet coverage in polar regions and its LEO satellite constellation, Orchestra.
What is Inmarsat Orchestra?
Orchestra is an ambitious project that aims to create a network combining several of Imarsat's GEO satellites, terrestrial 5G, and LEO satellites to dynamically deliver satellite internet with both high speeds and low latency to its customers. The goal is to take advantage of the strengths of each of these technologies to deliver service in the most efficient way possible—5G towers can be built near busy ports and canals, LEO satellites can dynamically provide additional capacity in other high demand areas, while traditional GEO satellites will provide redundancy and resilience as a default network that's always on around the world.
Inmarsat isn't the first satellite internet provider to work with hybrid networks. HughesNet, the other large satellite internet provider in the U.S., launched its HughesNet Fusion system, which similarly combines GEO satellite internet and terrestrial wireless internet to provide its customers with lower latency and higher download speeds as needed.
Orchestra follows a similar logic but also adds LEO satellites. This additional layer provides more network flexibility, allowing for increased capacity for situations like managing the internet traffic on a cruise ship as it moves across the ocean.
More satellite trouble for Viasat
While Viasat's acquisition of Inmarsat is a big deal for the satellite internet industry, it hasn't been without a few bumps along the way. In August of 2023, Viasat announced that the satellite Inmarsat-6 F2 had encountered a major problem just after its launch several months earlier. Due to an unexpected anomaly in one of its power subsystems, the satellite was never able to reach geostationary orbit. It's still unclear whether or not the satellite will be able to function in any capacity or if the mission will be a total loss.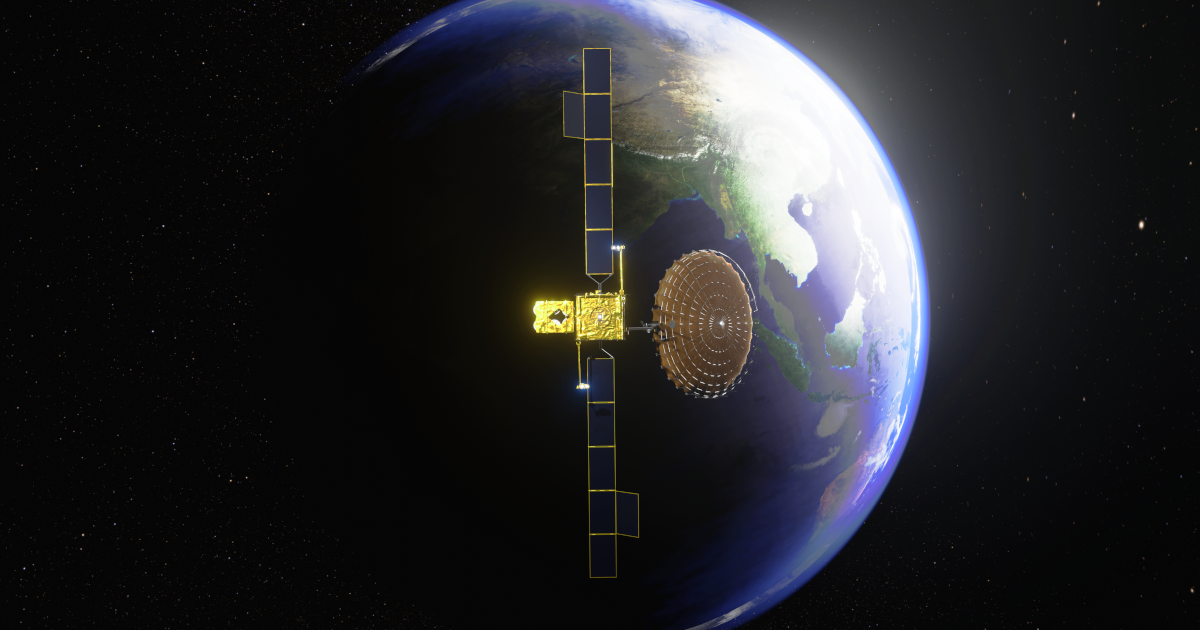 This is the second major failure of a GSO satellite this year for Viasat, following the failure of one of its ViaSat-3 satellites in July. This one-two punch is certainly a major setback to Viasat, but it could be even more devastating to the space insurance industry that could be on the hook for both of these unexpected failures. These high-profile failures could also tarnish the reputation of Airbus, which built Inmarsat-6, and Northrop Grumman, which built the malfunctioning antenna for ViaSat-3.
The future of Inmarsat and Viasat
Despite some additional headaches, the acquisition of Inmarsat has instantly increased the size of Viasat's satellite fleet as well as its share of the satellite communications market, especially in providing services to aviation, maritime, and enterprise customers. This comes at a time when competition is heating up in these areas, with newcomers like OneWeb and Starlink targeting these business-to-business customers.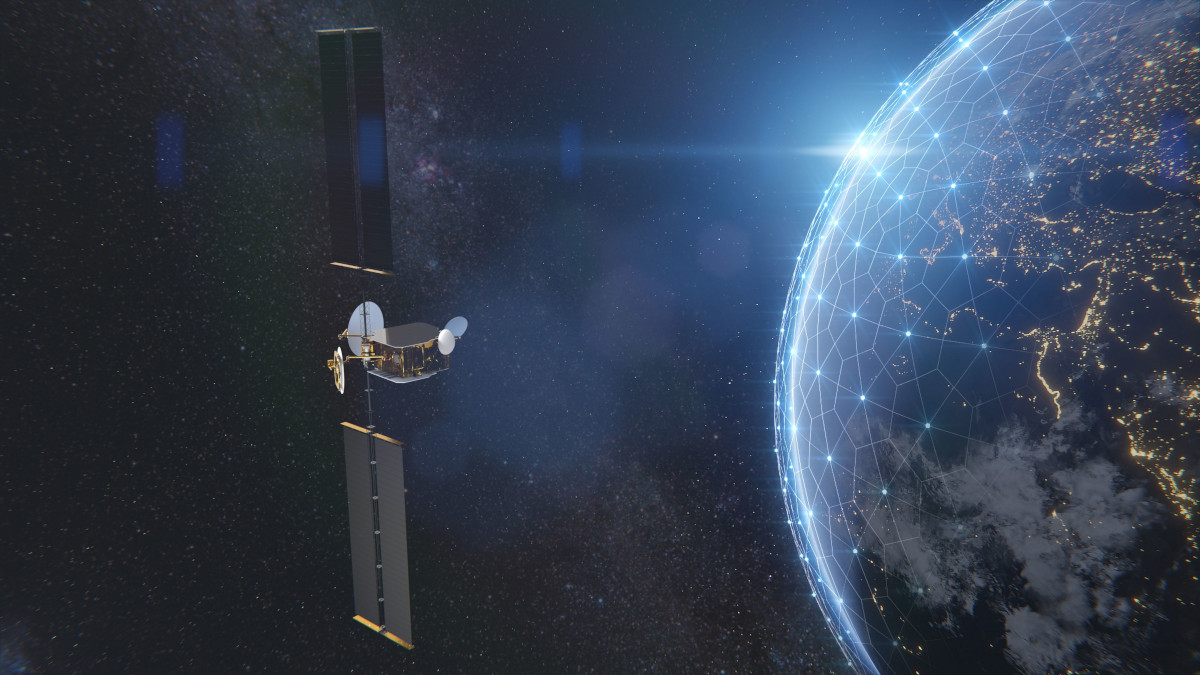 Another outcome of the acquisition is that Viasat now controls the licenses that Inmarsat held for its use of the electromagnetic spectrum. These licenses, which are given out by the FCC in the United States and by similar regulatory organizations in other countries, keep operators from interfering with each other's transmissions. Securing these licenses is incredibly competitive and can cost companies hundreds of millions of dollars as they try to outbid one another. The purchase of Inmarsat now gives Viasat the largest range of coordinated L-band spectrum in the world, which opens up a lot of new opportunities for the provider.
One potential use for these new frequencies is satellite-connected phones. Apple's new iPhone 14 includes an "Emergency SOS" feature that connects to the Globalstar satellite network when the phone can't connect to cellular service. British phone maker Bullitt has already created phones that can send text messages using Inmarsat's GEO satellite network. With multiple tech companies experimenting with direct-to-device satellite communication, Viasat is in a position to become a key player in this space moving forward.
The future of Orchestra
While the acquisition of Inmarsat will play a large role in Viasat's future plans, it's not entirely clear how Orchestra fits into the equation. Following the completion of the sale, Viasat withdrew Inmarsat's application to the FCC for V-band spectrum to be used by the LEO constellation. Speaking at London International Shipping Week in September 2023, the president of Inmarsat's maritime business unit seemed to question the sustainability of short-lived LEO satellites, further casting doubt about the LEO component of the Orchestra network.
Although it appears that Viasat has scrapped Inmarsat's plans for its LEO constellation, Orchestra and its hybrid LEO approach are still featured prominently on the Inmarsat website, months after the acquisition. Furthermore, on September 6, 2023, Inmarsat was awarded a contract for LEO satellite-based services by the U.S. military. That implies that Inmarsat will eventually have to complete its LEO constellation, even if things seem to be on hold at the moment.
Orchestra's rocky start illustrates some of the challenges and shortcomings of LEO satellites, but it also demonstrates the important role that they're sure to play in the future of satellite communications, even for companies as large as Viasat. It doesn't seem likely that we'll see residential plans from Viasat using LEO satellites anytime soon, but we might see Viasat taking a more active role in new technologies like satellite 5G that will also have a direct impact on average internet users.
More resources
If you'd like to learn more about the current state of the satellite internet industry and what might be on the horizon, we have several other articles available on the topic.
Author - Peter Christiansen
Peter Christiansen writes about satellite internet, rural connectivity, livestreaming, and parental controls for HighSpeedInternet.com. Peter holds a PhD in communication from the University of Utah and has been working in tech for over 15 years as a computer programmer, game developer, filmmaker, and writer. His writing has been praised by outlets like Wired, Digital Humanities Now, and the New Statesman.
Editor - Rebecca Lee Armstrong
Rebecca Lee Armstrong has more than six years of experience writing about tech and the internet, with a specialty in hands-on testing. She started writing tech product and service reviews while finishing her BFA in creative writing at the University of Evansville and has found her niche writing about home networking, routers, and internet access at HighSpeedInternet.com. Her work has also been featured on Top Ten Reviews, MacSources, Windows Central, Android Central, Best Company, TechnoFAQ, and iMore.