Everything You Need to Know About XFINITY® Streampix® from Comcast
Jul 14, 2014 | Share

Technology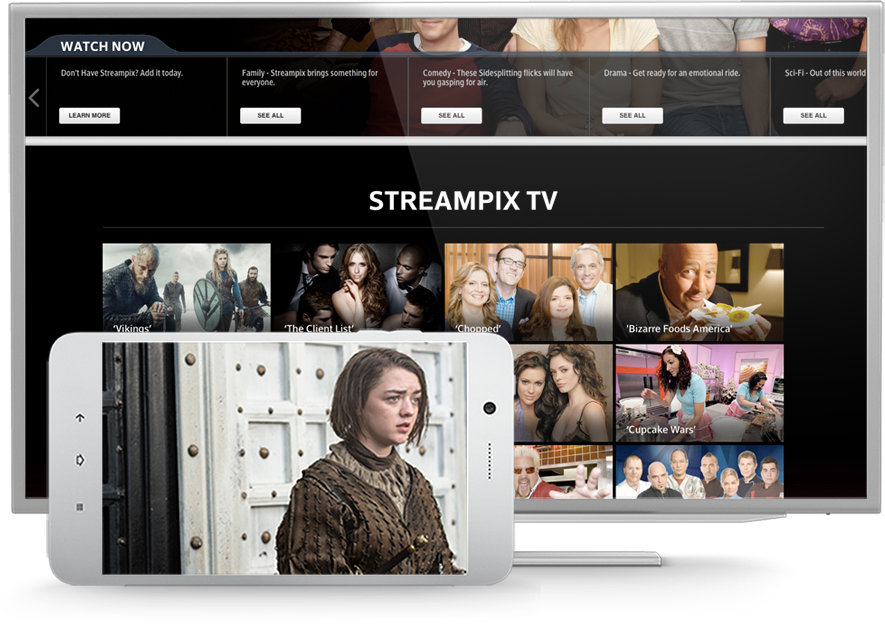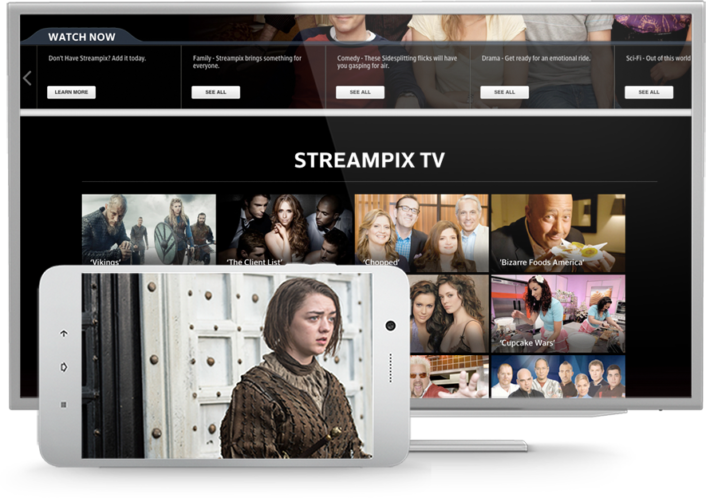 What is XFINITY Streampix from Comcast?
XFINITY Streampix
is a streaming subscription service that allows unlimited access to thousands of hit movies and TV shows that you can watch as often as you want on any device, no matter where you are.
With XFINITY Streampix from Comcast you get
Unlimited viewing
Instant access
Use on TV, mobile and online devices
Free with some XFINITY Triple Play bundles
Heard enough and want to get some sweet Streampix for yourself? Check out more details about XFINITY's packages here.
View XFINITY Plans
What movies and TV shows can I watch with Streampix?
The
Streampix website
and
XFINITY On Demand
are the best places to find the service's catalog of thousands of movies and TV shows.
From here, you have access to all of your favorite movies from the past as well as recent releases. Get award winning shows like
Shameless
or catch
The Lego Movie
on a rainy day, all from your TV, computer, or mobile device. Streampix also offers an increasing selection of titles in 4k Ultra HD. Streampix divides its listings into several different sections. At the top is the main feature of the moment, a recent addition of one of the hit movies that recently went to DVD. Below that is "Trending This Week," which is a list you can scroll through to see options your fellow Comcast customers watched this week. "Just In" features the newest movies Streampix added to its collection and "Last Chance" lists movies Streampix is about to remove from its catalog. Streampix also has lists that rotate through specific genres, such as "Heartthrobs" (romantic movies), "Tough Guys" (male action star flicks), and "'70s Flashback" (hits from the 1970s). Streampix TV lists entire seasons of past TV shows, including Kids TV, which lists family and child-appropriate TV shows you can enjoy on the go or from the comfort of your home.
How do I sign up for Streampix?
Streampix comes as part of
several different Comcast packages
, including the XFINITY Triple Play, or you can add it to any new or existing service for an additional monthly fee of $4.99.
  You can also bundle Streampix with your high-speed XFINITY Internet through the Internet Plus plan or the Internet Plus with Blast plan.  This makes it a great alternative to other streaming services like Netflix or Hulu, but it's available for Comcast customers only.
Want to see if Comcast is available in your area? Enter your zip code and we'll let you know.
Author - Jess Hutton
Jess Hutton is passionate about Internet connectivity in developing nations and a fair, open Internet for all. She tinkers with trivia, Twitter, and in-home tech.