Netflix: What the World Is Watching in 2018
Sep 13, 2018 | Share

Featured, Industry Exclusive/Entertainment
Most Popular Netflix Shows by Country 2018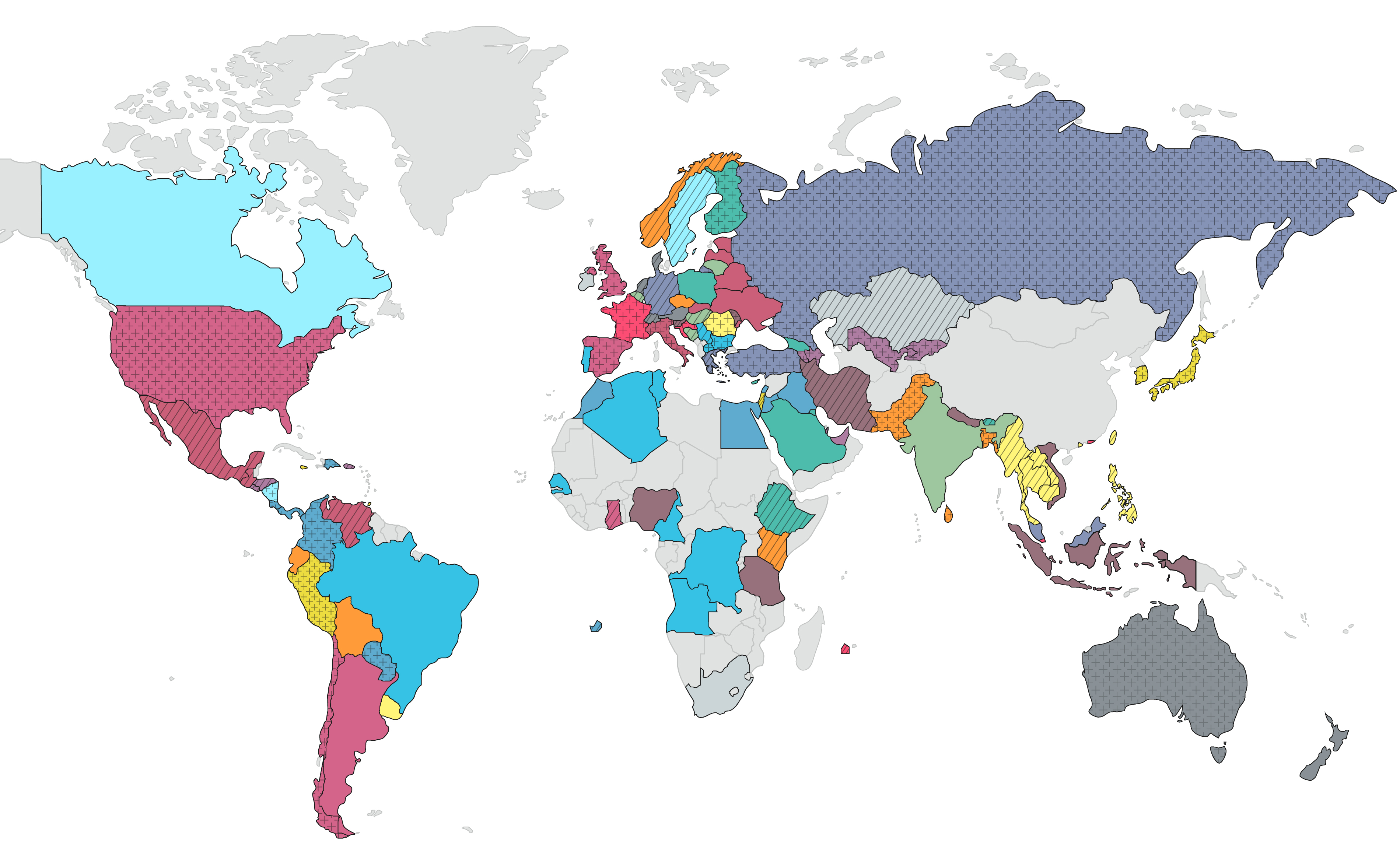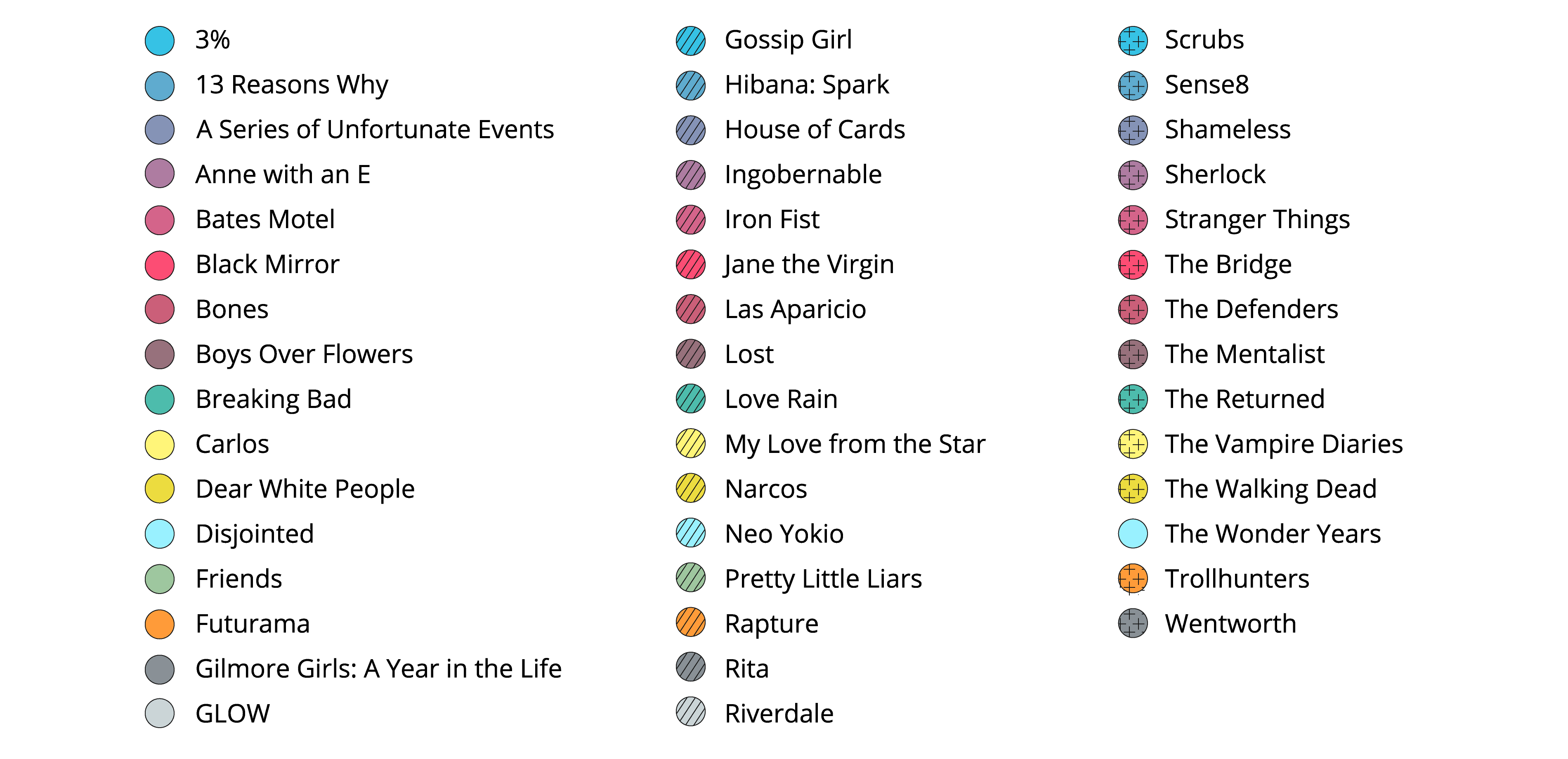 The most popular Netflix show in the world is 3%.
The dystopian thriller 3% is the most popular show in the most countries, making it the world's most popular show. It topped the rankings in eight countries, including Brazil, where the show is both set and made. Portugal also has 3% as its most popular show, likely because it's the first Netflix original series shot in Portuguese.
While the show's popularity in those two countries makes sense, the rest of the countries where 3% found the most interest are all in Africa. Portugal colonized much of Africa in the eighteenth century, and plenty of Portuguese-speaking communities still exist there (Portuguese is the official language of Angola). That cultural influence is could be contributing to the show's popularity in these areas.
My Love from the Star is the second-most popular Netflix show in the world—but not in its native South Korea.
Just behind the show 3%, My Love from the Star ranked as the most popular show in seven countries—all of which are in Southeast Asia. Again, this regional popularity makes sense because the show is made in South Korea.
However, My Love from the Star is on Netflix in only some of these countries. Its high search volume in countries where it's not on Netflix probably comes from people searching how to watch it. This still speaks to the popularity of the show in those countries, as do the remakes of the show created in several countries, including the Philippines.
Surprisingly, the show's original home, South Korea, is not one of the countries where My Love from the Star is the most popular. South Korea prefers The Walking Dead. To be fair, if you shared a fence with North Korea, you might feel inclined to familiarize yourself with a dystopian world too.
Seven shows are the most popular in five countries or more.
Netflix has a lot of global heavy hitters in its show lineup, with seven programs topping the list of favorites in at least five countries.
Interesting Tidbits from This Data
Along with the greater trends, we found a few smaller interesting notes as well:
Out of all the shows on Netflix, only 47 managed to be a favorite in at least one country.
Eighteen countries have a favorite show that no other country has.
Sherlock went from the most popular Netflix show in 2017 to a tie for eighth in 2018.
Most Popular Netflix Shows by Country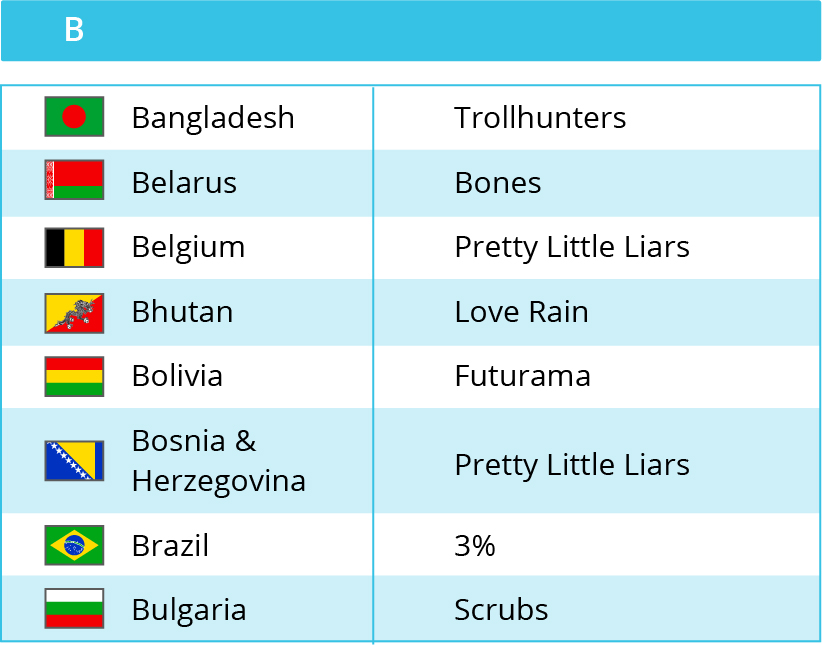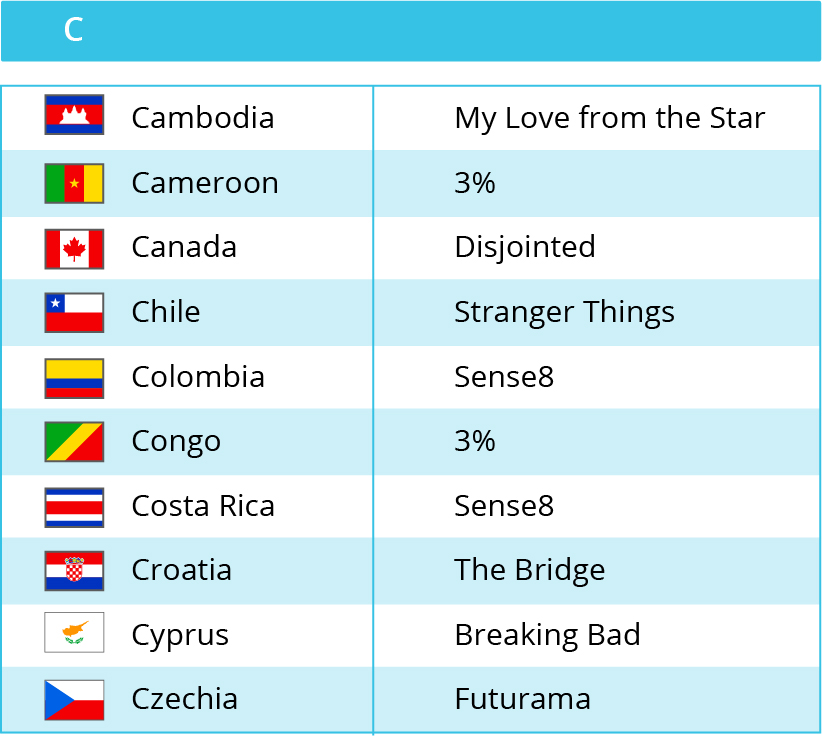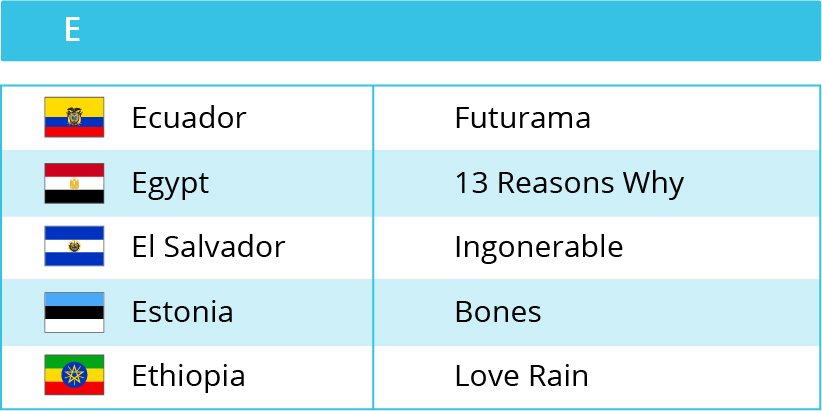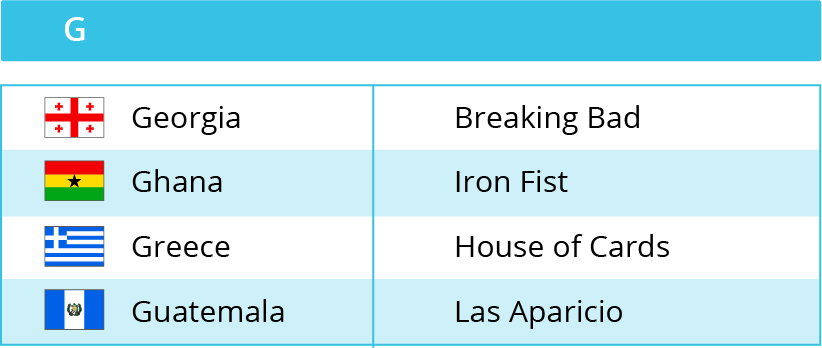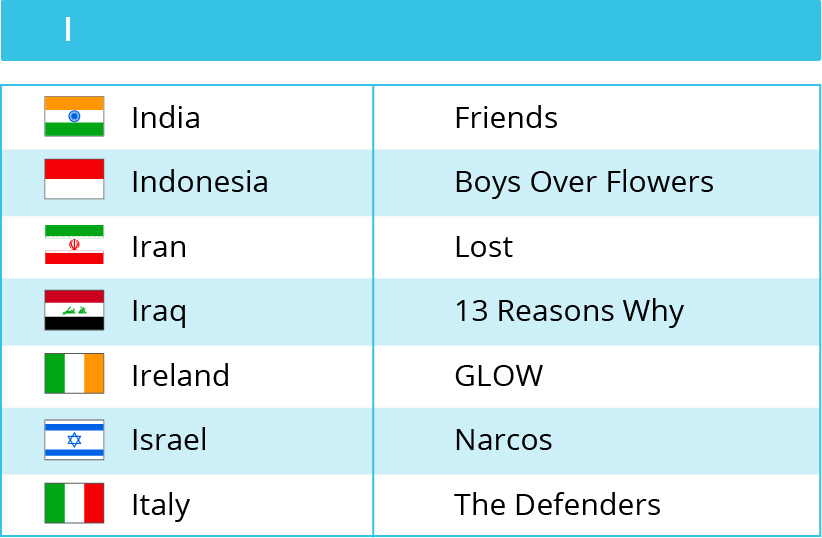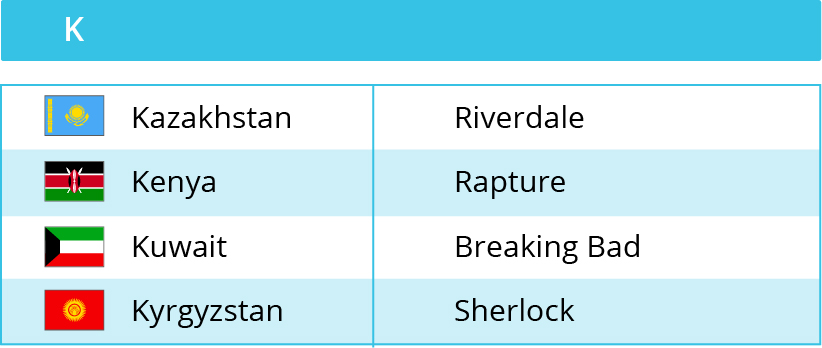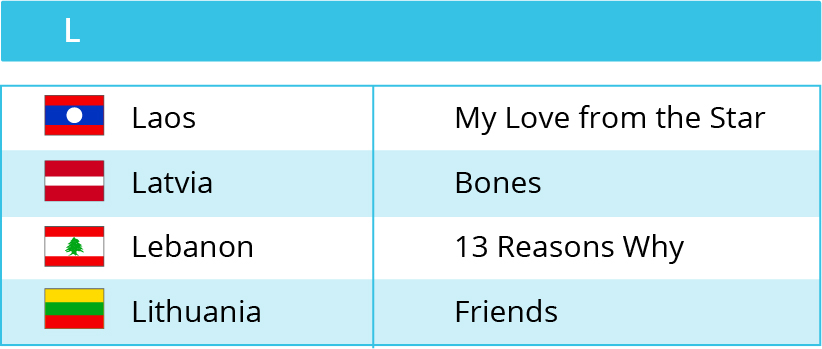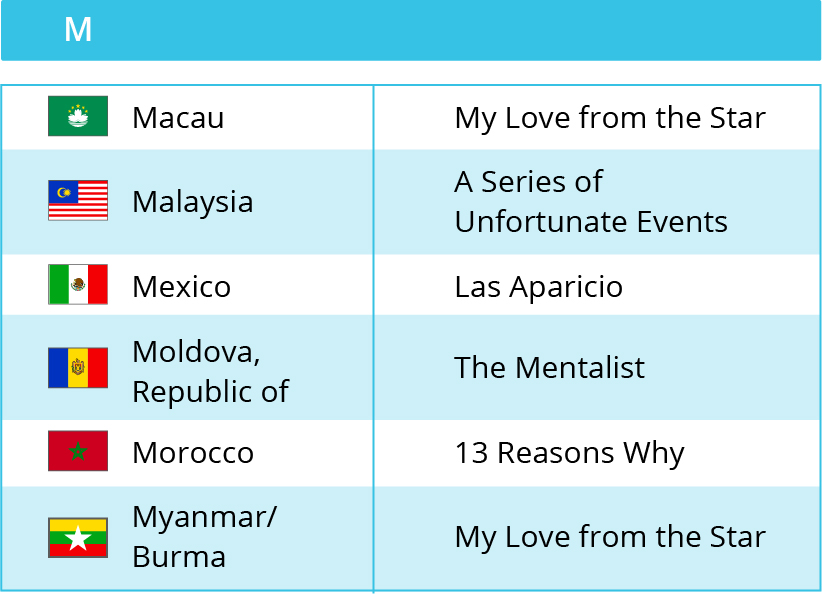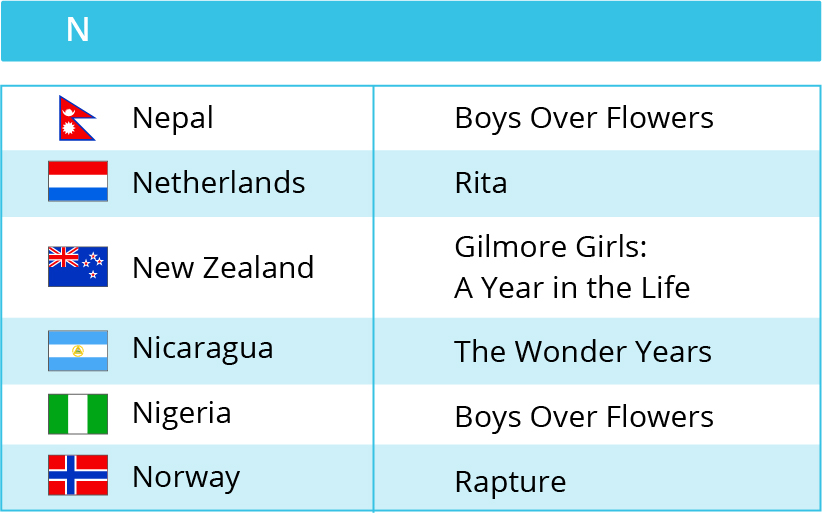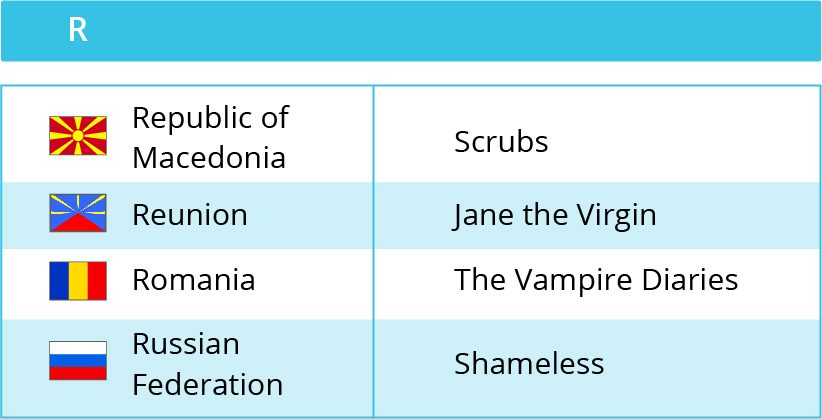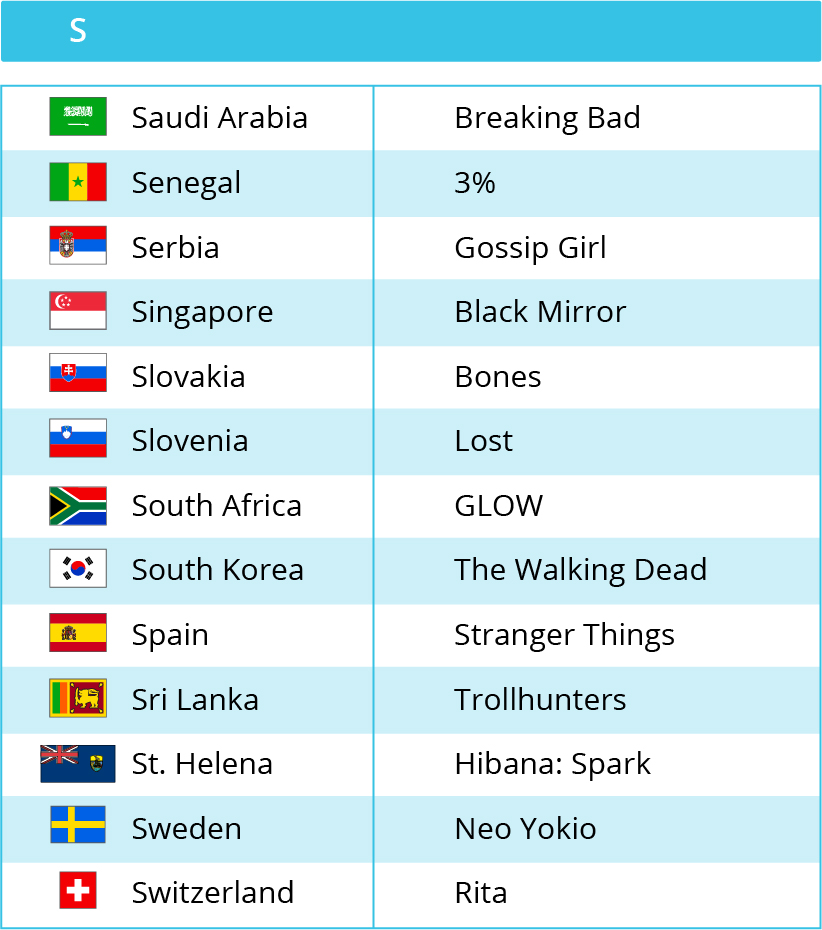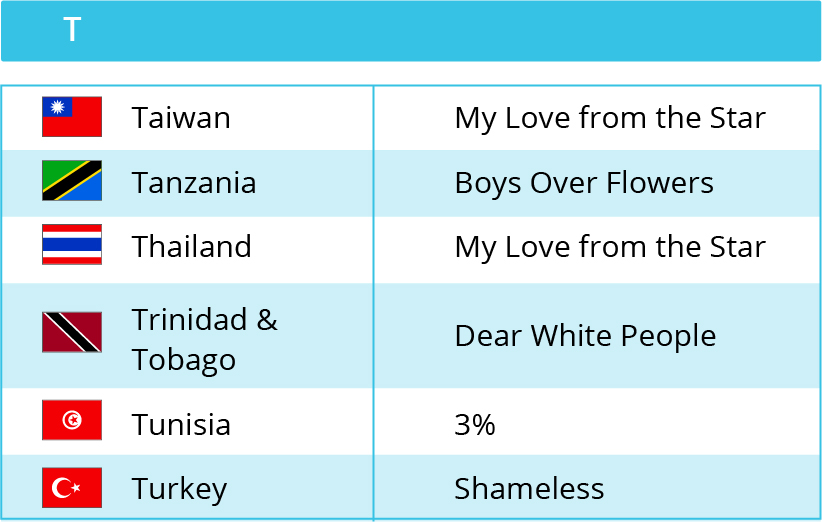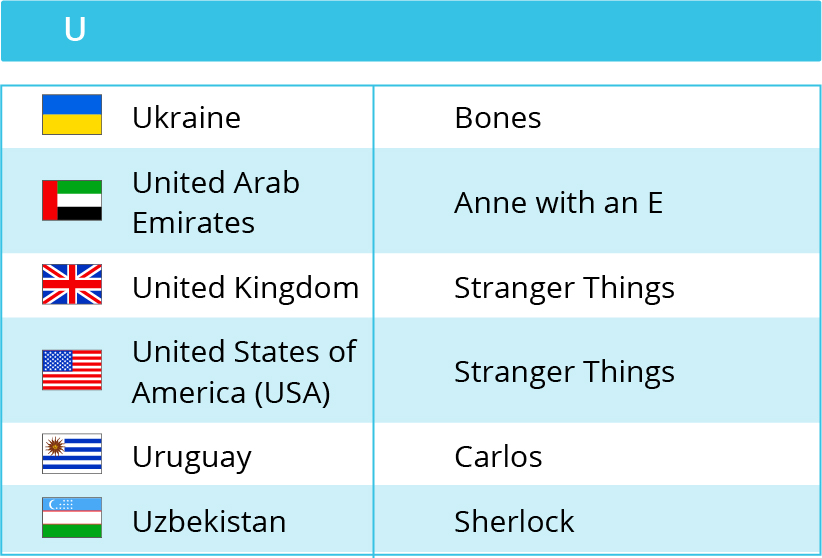 Methodology
We used Google Trends to see which shows were googled the most in each country. This information isn't available for all countries (China, for example) so we excluded those countries from the list. Also, any region with its own specific data in Google Trends was treated as a separate country even if it happens to be under the rule of another government. For example, Puerto Rico has its own entry on our list even though it's technically part of the USA.
What's your favorite Netflix show?
Does your favorite Netflix show match your country's? Share this list with your friends to see if they agree. And don't forget to come back to HighSpeedInternet.com for all things internet.
Author - John Dilley
With over five years writing about the internet industry, John has developed a deep knowledge of internet providers and technology. Prior to writing professionally, John graduated with a degree in strategic communication from the University of Utah. His education and experience make his writing easy to understand, even when covering complex topics. John's work has been cited by Xfinity.com, PCMag, The Washington Post, Los Angeles Times, and more.