3 Ways You Can Save Money on Your Internet Bill Today
Expert tips to lower your internet bill
Mar 26, 2021 | Share

FAQ, Featured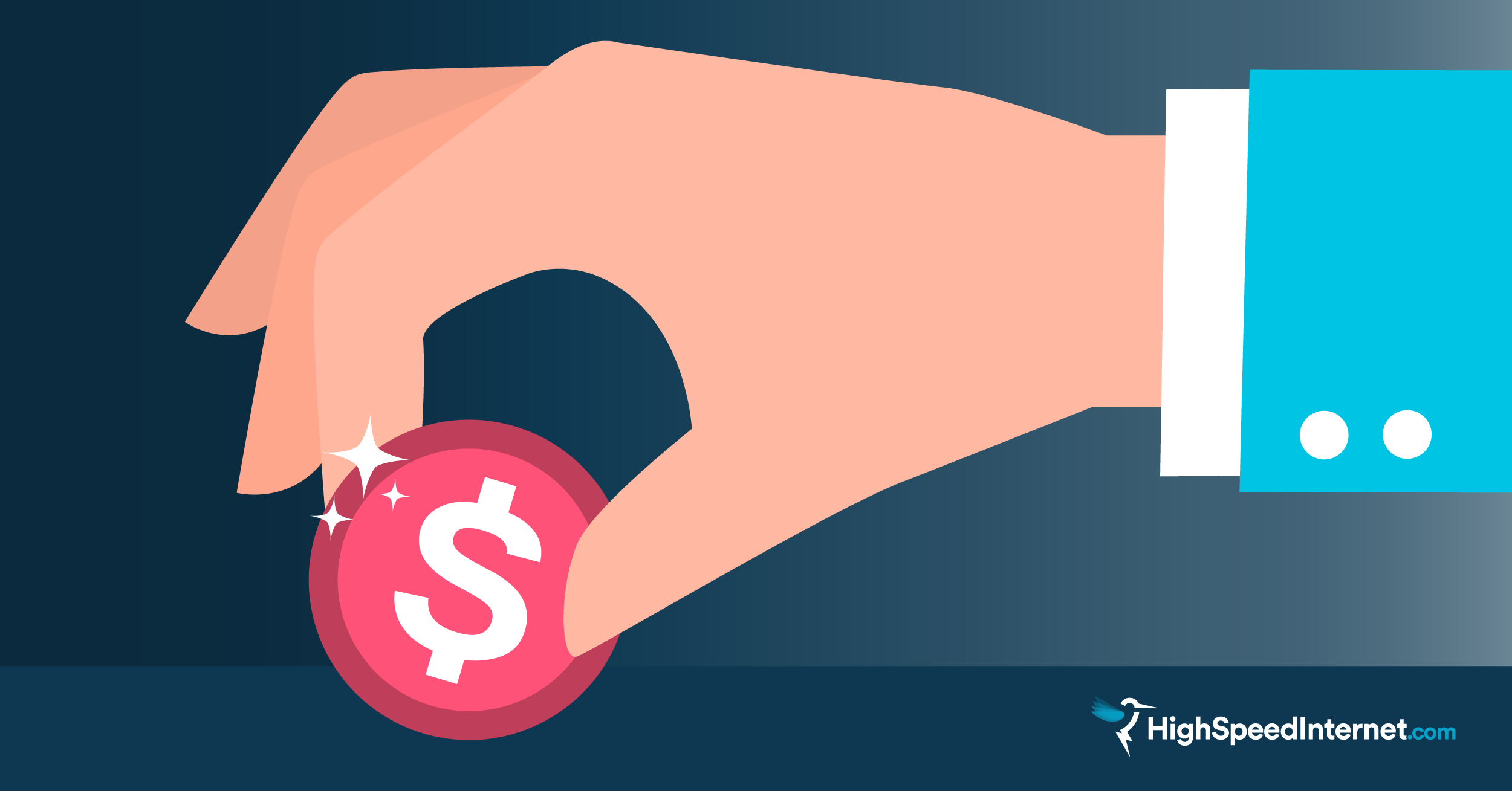 Internet is a necessity for modern living, so it can be frustrating to pay a ton for your connection every month. Thankfully, there are a few things savvy customers can do to score better prices on internet service. We'll walk you through our tried-and-true ways to pay less for internet.
Buy your own modem and router
Some internet service providers (ISPs) charge up to $15 per month to lease equipment—that's $180 per year. And we know you keep your gateway around for longer than that. Renting equipment for five years is $900. That is way more than your gateway is even worth.
Buying your own modem and router to replace your ISP's gateway can be a bit expensive upfront, but it saves you money in the long run. A cable modem like the Motorola MB8600 costs about $150, and you can get a router like the TP-Link Archer A9 for less than $70*—these products work as well as pretty much any ISP-owned equipment, and they give you more control over your home network.
Negotiate your bill
The first step to bill negotiation is knowing your options. Are there other internet companies in your area that you could switch to? And do they offer better speeds or prices? You can use that information as leverage to get your ISP to lower your bill.
Once you've studied up, call your provider and hit them with the facts. Threaten to leave if they don't lower your bill. ISPs don't want to lose customers, so most have a "customer retention" team as part of their customer service. That team's job is to talk people out of switching or cancelling service, often through free upgrades or discounts on service.
Take advantage of introductory rates
Most internet providers offer lower rates to new customers. It makes sense from a business perspective because who doesn't want more customers and who doesn't want lower prices? But that feeling can sour when the intro rates wear off and you're stuck paying full price. Where's the incentive for customer loyalty? Well, there usually isn't one.
But there are ways to keep the new-customer discounts rolling. First, you can switch providers. If there's another viable internet option in your area that offers nice discounts if you switch, go ahead. And switch back when that introductory price runs out in a year or two.
You don't have to be a truly new customer to benefit from intro offers. Most ISPs count you as "new" as long as you haven't used their service in the last 90 days.
If you live with at least one other person, another way to make the most of intro rates (even if there's no competition in your area) is to put the internet bill in a different housemate's name. Whenever your internet promo price runs out, just switch whose name the bill is under, and you should qualify as a "new" customer by the time the promo price runs out again.
Both these tactics require you staying on top of your internet plan and making changes every year, but when some ISPs hike your bill up to $30 per month after the first year, it's well worth the effort.
Disclaimer
Product prices and availability are accurate as of the date/time indicated and are subject to change. Any price and availability information displayed on Amazon.com at the time of purchase will apply to the purchase of this product. HighSpeedInternet.com utilizes paid Amazon links.
CERTAIN CONTENT THAT APPEARS ON THIS SITE COMES FROM AMAZON. THIS CONTENT IS PROVIDED 'AS IS' AND IS SUBJECT TO CHANGE OR REMOVAL AT ANY TIME.
Author - Rebecca Lee Armstrong
Rebecca Lee Armstrong has more than six years of experience writing about tech and the internet, with a specialty in hands-on testing. She started writing tech product and service reviews while finishing her BFA in creative writing at the University of Evansville and has found her niche writing about home networking, routers, and internet access at HighSpeedInternet.com. Her work has also been featured on Top Ten Reviews, MacSources, Windows Central, Android Central, Best Company, TechnoFAQ, and iMore.
Editor - Cara Haynes
Cara Haynes has been editing and writing in the digital space for seven years, and she's edited all things internet for HighSpeedInternet.com for five years. She graduated with a BA in English and a minor in editing from Brigham Young University. When she's not editing, she makes tech accessible through her freelance writing for brands like Pluralsight. She believes no one should feel lost in internet land and that a good internet connection significantly extends your life span.