NETGEAR Orbi RBK752 Review
The Orbi RBK752 is an older, barebones system that budget-minded parents may want to avoid
Jun 22, 2023 | Share

Equipment Guides, Product Reviews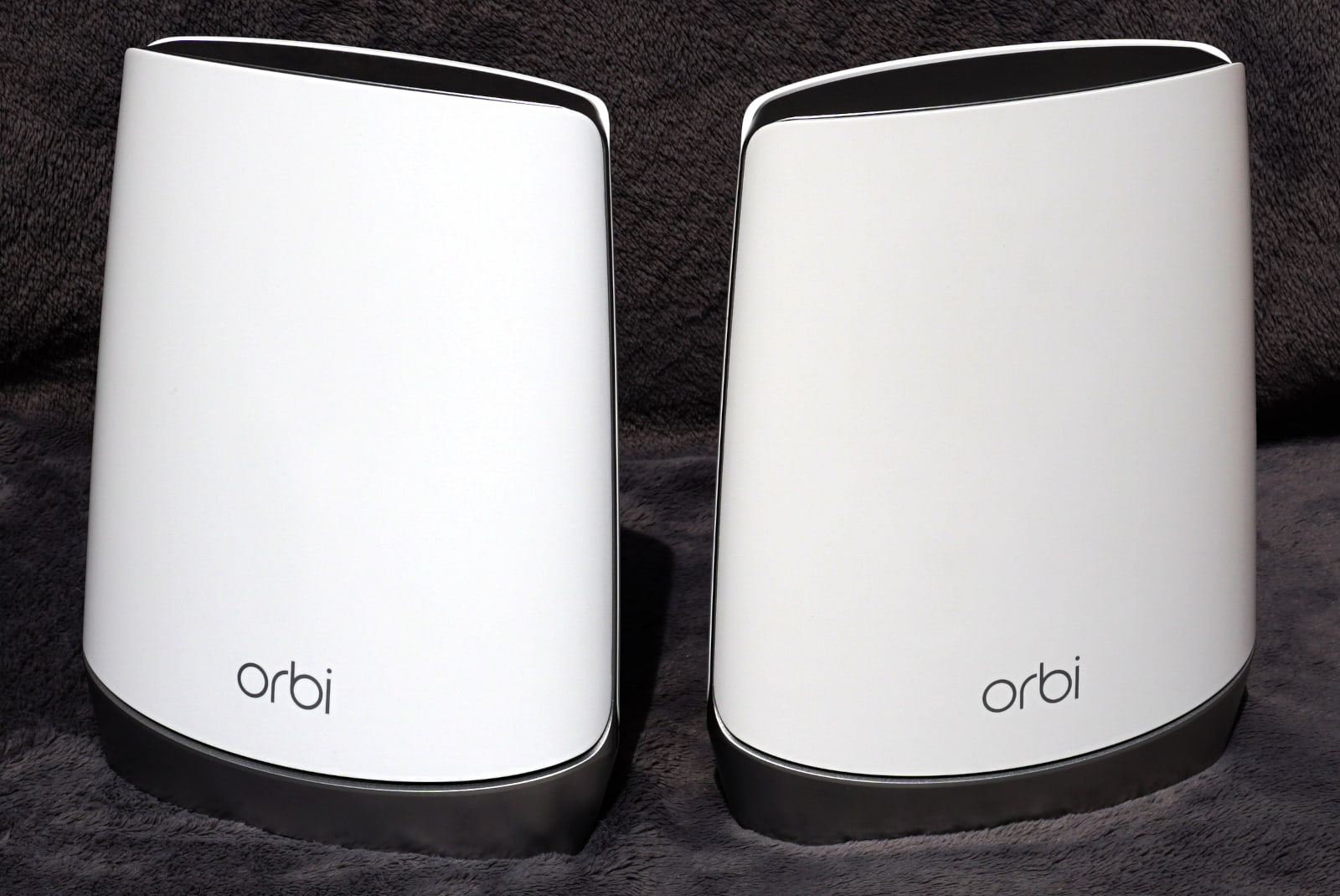 The Orbi RBK752 system has decent speeds for the money. Kevin Parrish | HighSpeedInternet.com
Is the Orbi RBK752 right for you?
The Orbi RBK752 we tested is a moderately priced two-piece system. It has decent speeds for the money and supports 2Gbps internet if you have a compatible modem. But that's where the pleasantries stop. This is a barebones system lacking many features you can get elsewhere for the same price. Parents needing filters and schedules at no extra cost should definitely look elsewhere.
Pros:
Multi-Gig internet support
Built-in VPN server
Decent Wi-Fi 6 speeds
Cons:
Subscription-locked security
No real free parental controls
Locked band steering
Orbi RBK752 standout features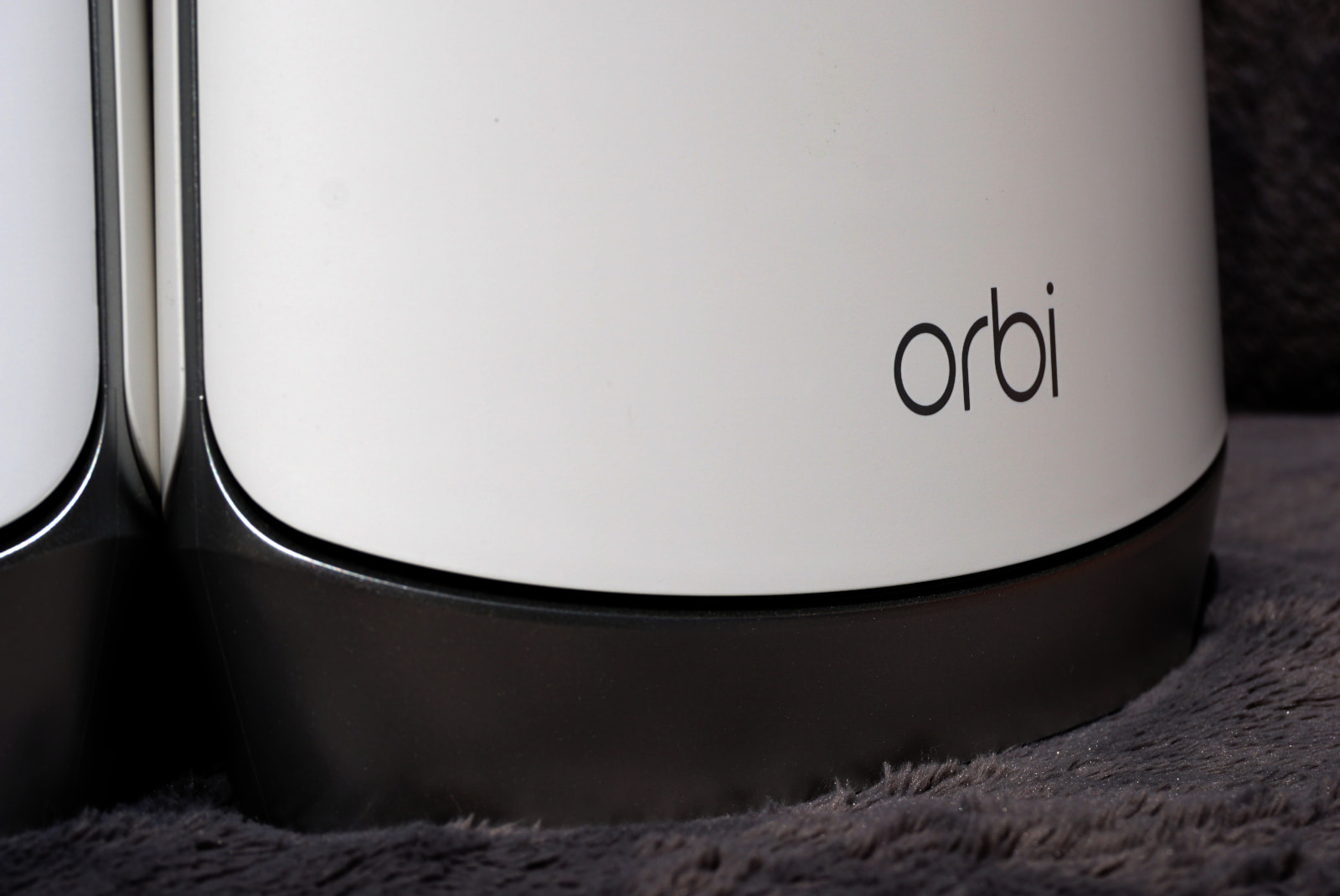 Expect to pay extra for parental controls and premium security on the Orbi RBK752. Kevin Parrish | HighSpeedInternet.com
Our Orbi RBK752 scoring breakdown
| | | |
| --- | --- | --- |
| Category | Score* | Summary |
| Performance | 4 | Performs well against other mesh networking systems we tested. |
| Features | 2 | Requires a subscription for parental controls and security. |
| Design | 4 | Includes WAN link aggregation and a VPN server. |
| Setup | 4 | Caters to novice users with step-by-step connection instructions. |
| Ease of use | 3 | Presents a boring web interface but a better mobile app experience. |
* out of 5 points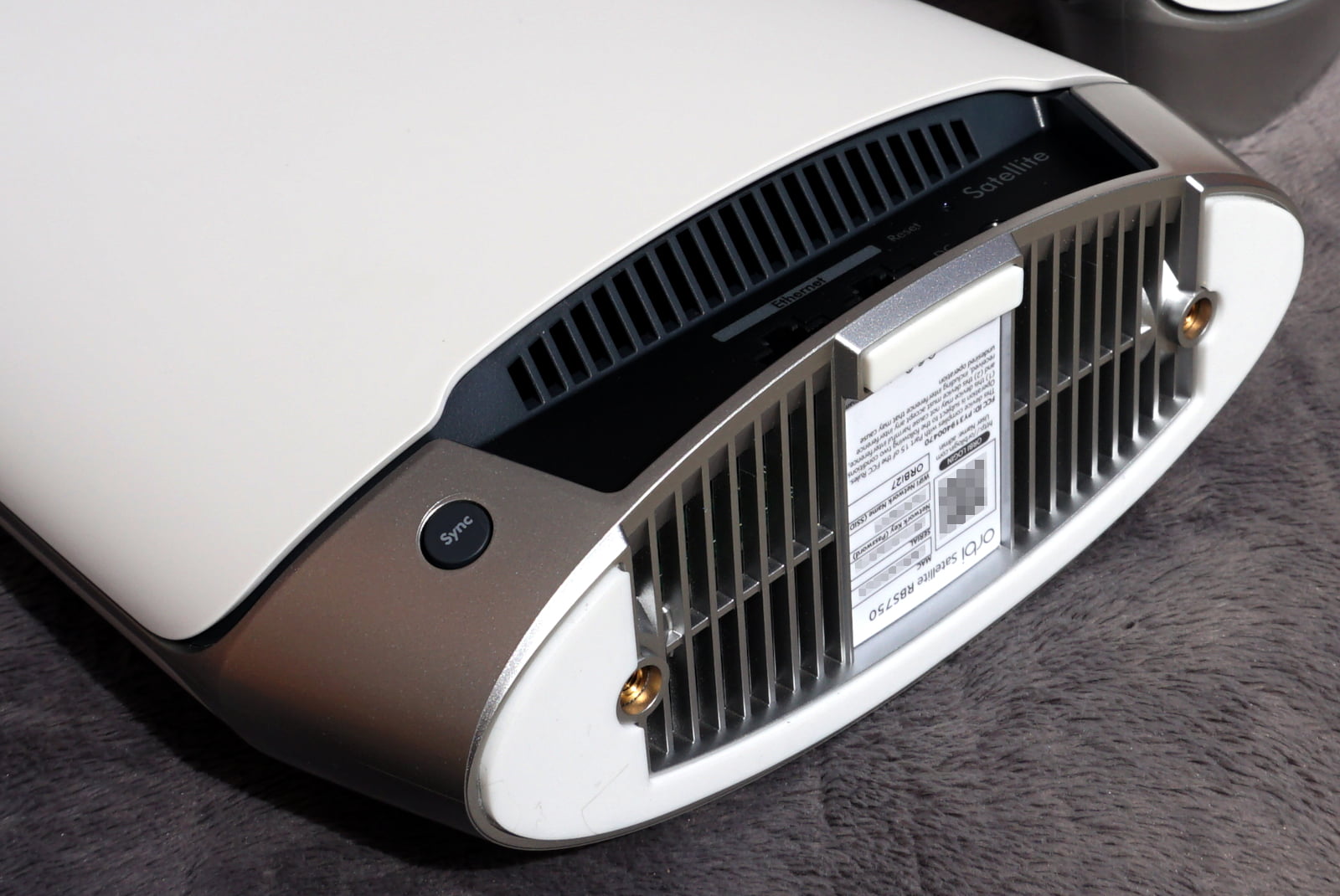 The Orbi RBK752 has easy step-by-step installation instructions. Kevin Parrish | HighSpeedInternet.com
Testing was a fight. You can't disable band steering or a Wi-Fi radio, so we couldn't test the 2.4Ghz speeds. You also have just four low-end channels to choose from on the 5Ghz band, all of which are full of interference. Still, we managed to squeeze decent speeds out of our iPhone 12 Pro Max, but the older Pixel 3 had link rate issues, which resulted in lower-than-expected speeds.
The RBK752 has the highest close-range speed average of the mesh networking kits we've tested to date. But the Amazon Eero Pro 6 has them all beat when we step out to 30 feet. Unfortunately, we didn't record the Eero's average outside and across the street (120 feet). However, the RBK752 did well there, with a slightly better average than the TP-Link Deco X50-PoE system.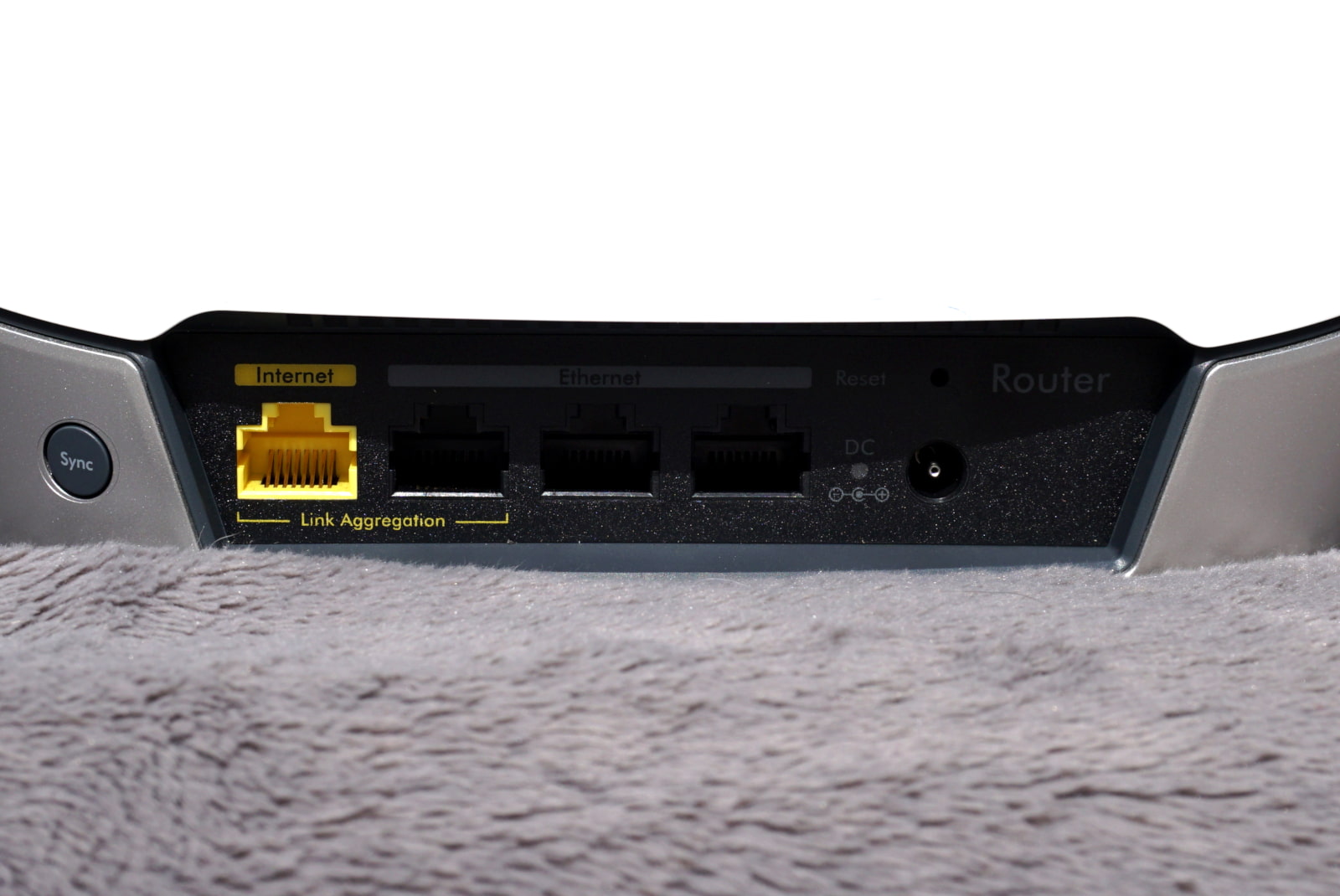 The Orbi RBK752 router supports 2Gbps internet via link aggregation. Kevin Parrish | HighSpeedInternet.com
So, wow. After coming off our review of the Gryphon AX mesh router, we're stunned. The RBK752 features list is as dry as a desert.
First, you can't disable band steering, so there's a good chance your superfast Wi-Fi 6 laptop will suffer slow 2.4 GHz speeds—you can't even select a 160 MHz channel. Plus, only four crowded 5 GHz channels are available to you—the router reserves the higher ones for the backhaul Wi-Fi connection.
NETGEAR's only saving grace with the RBK752 is the built-in OpenVPN server and link aggregation (WAN + LAN 1). Otherwise, you can get more for your money elsewhere.
What we wish the Orbi RBK752 did better
Real no-cost parental controls
Free security
With the free version of Smart Parental Controls, you can assign devices to profiles you create and pause internet access—but that's it. You need a subscription to set bedtimes, homework schedules, and age-specific filters.
There's no free security outside the standard firewall, either. You need a NETGEAR Armor subscription for things like antivirus and web protection. Some standalone routers offer these services for free.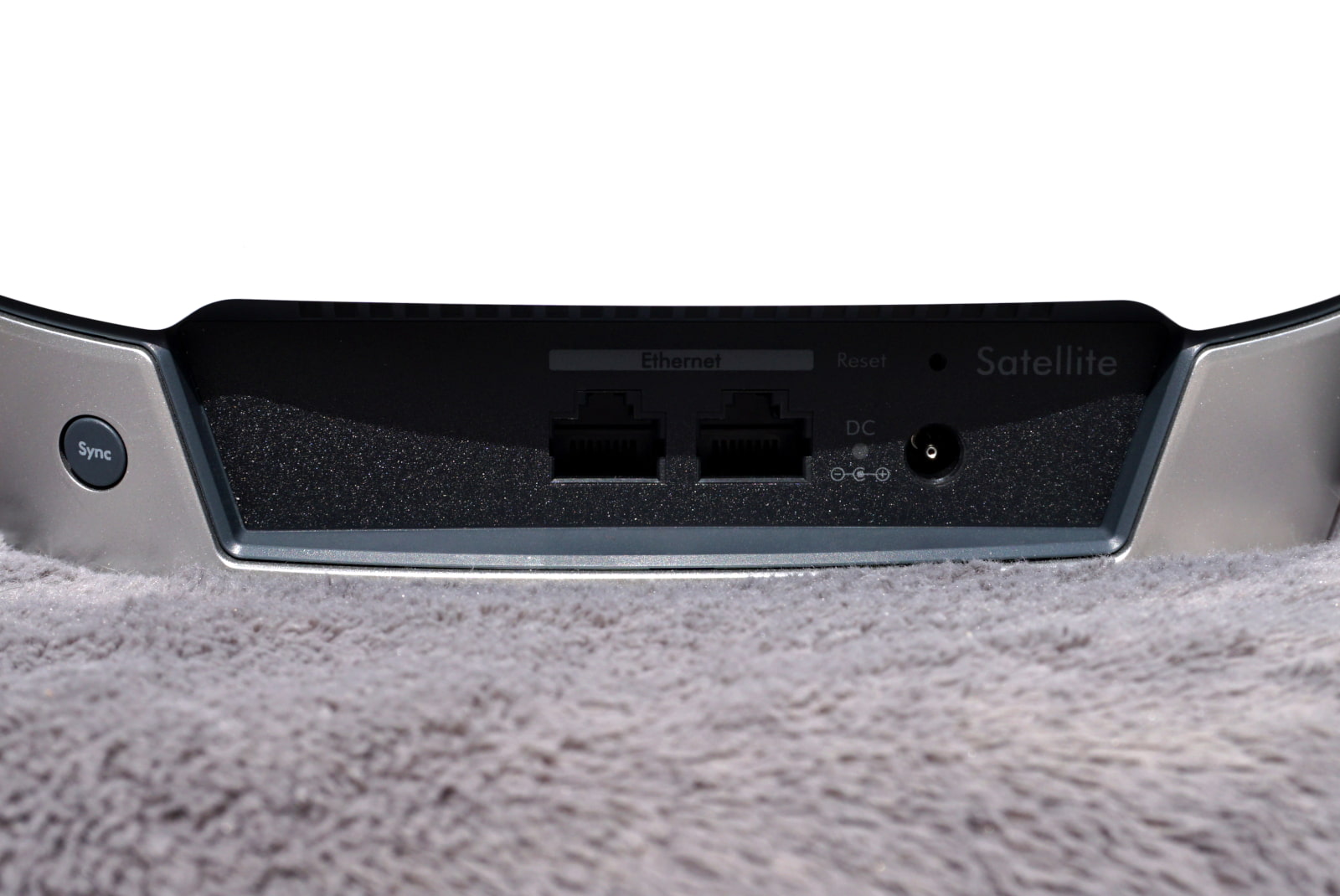 The Orbi RBK752 satellite lacks the router's WAN port and a third LAN port. Kevin Parrish | HighSpeedInternet.com
The RBK752 isn't your standard router, so there are some limitations in terms of design. You won't see a USB port or a full Gigabit Ethernet port count, but you can pair the WAN port with the LAN 1 port for a 2 Gbps connection to a compatible modem or gateway. It's an excellent feature for plans ranging from 1 Gbps to 2 Gbps.
This router also has a third band, but you'll never use it directly. The RBK752 and its satellite use it as a private road, if you will, so their chatter doesn't interfere with your speeds. You can use an Ethernet cable to establish a wired backhaul, too—Orbi presumably chooses the best connection (wired or wireless) for the maximum throughput possible.
The setup process doesn't seem to differ from what we've seen with other mesh networking systems. They usually require a cloud account to use and almost always advertise premium features at some point. The Orbi RBK752 is no exception.
Overall, expect a longer-than-usual wait time to get your network up and running compared to standalone routers. Most of your wait stems from installing both the router and the satellite in one sitting—they each have to power up, shake hands, and share networking recipes before the setup session ends. The security questions and firmware updates also add to the setup time.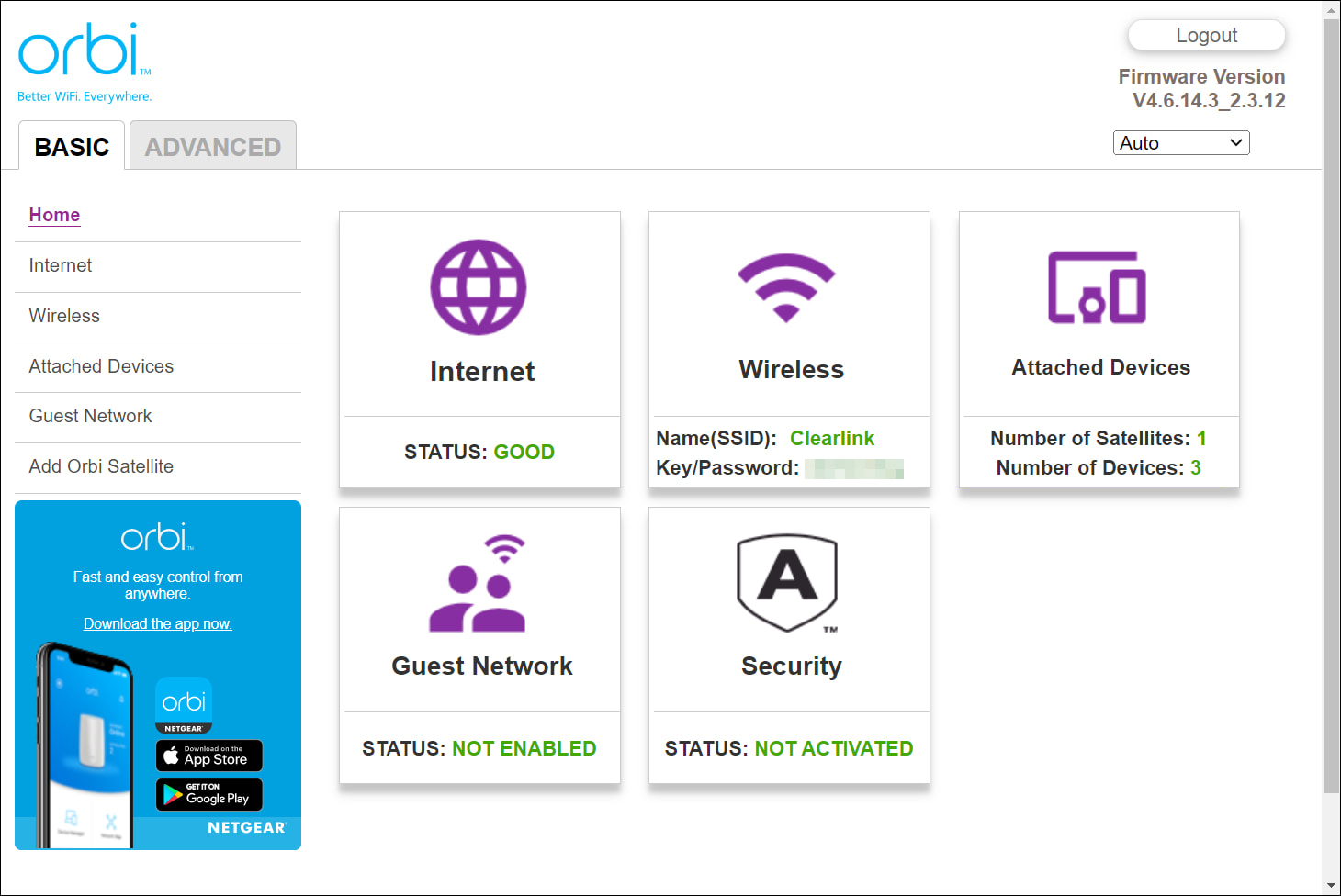 You need the web interface and the mobile app to get the most out of the Orbi RBK752. Kevin Parrish | HighSpeedInternet.com
This author tends to gravitate to a router's web interface because he's old-school like that. Plus, in most cases, every available setting is in the web interface, not the mobile app. NETGEAR does an okay job laying it all out in your browser, but we've seen better. We like designs that organize everything in the sidebar versus compiling them all under two tabs and expandable subcategories.
The NETGEAR Orbi app is a far better experience, although there should be a Dark Mode option. NETGEAR locks the parental controls and security to the app, whereas you can only enable the VPN service in the web interface. As we've expressed in other reviews, why can't router manufacturers provide a unified experience? As it stands now, you need both interfaces to get the most out of this system.
Are there any additional costs?
You need a NETGEAR Armor subscription for the security features ($99.99 annually). Parental controls beyond internet pausing require a Smart Parental Controls subscription ($69.99 annually). That's $169.98 annually if you need both.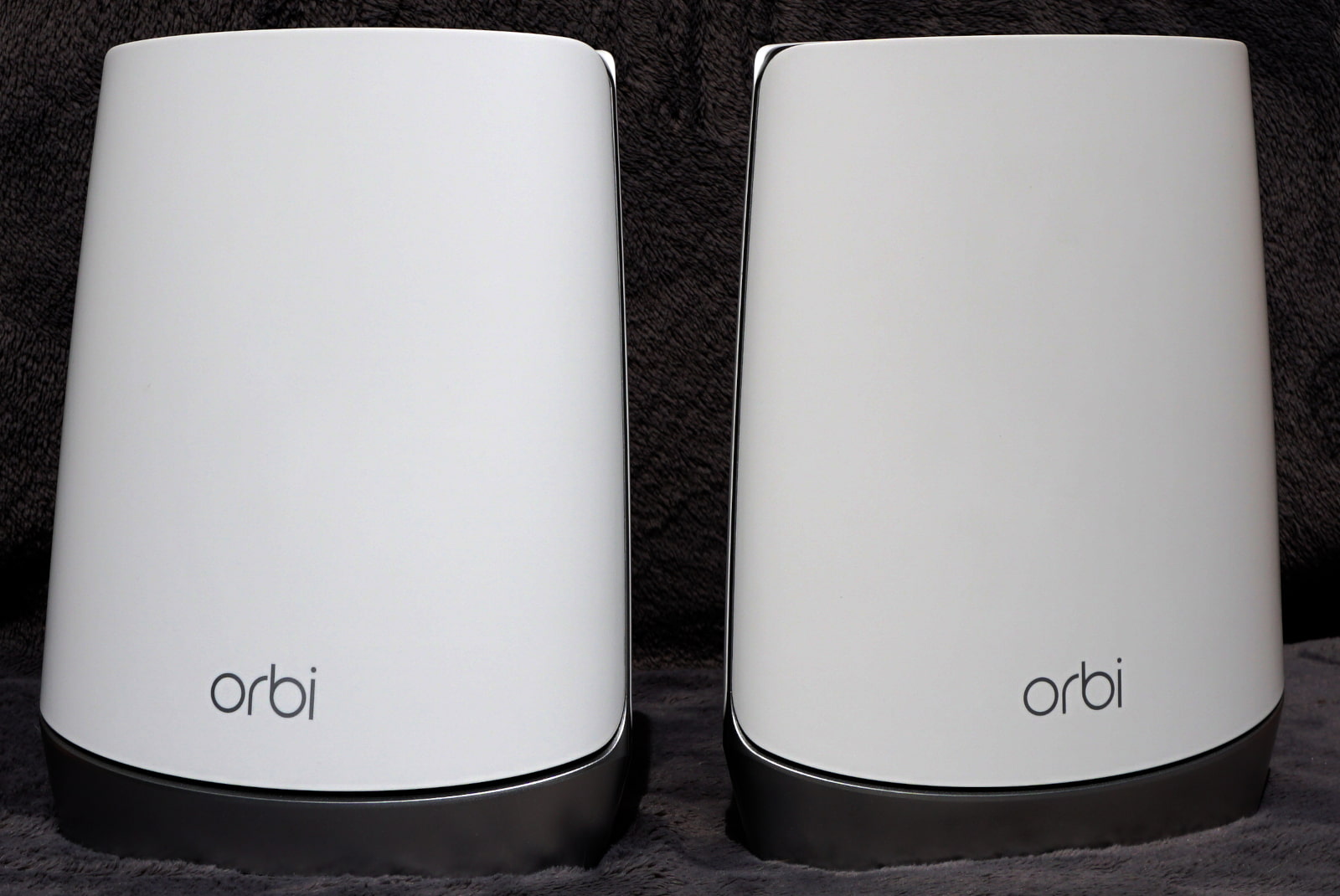 The Orbi RBK752 is a barebones system with only two notable callout features. Kevin Parrish | HighSpeedInternet.com
Our Orbi RBK752 review: The verdict
Most mesh networking systems lack the features you can get on standalone routers, so we have to recalibrate our critical eye when we evaluate kits like the NETGEAR RBK752. They're almost always platforms for selling services, but what can we get at no additional cost? That's what we like to discover alongside the performance numbers.
Outside link aggregation, the only other positive we can call out is the built-in OpenVPN server, which you can access from anywhere outside your home network. What you won't find are free security features and free basic parental controls beyond pausing a profile's internet access.
The bottom line here is that if all you need is basic whole-home Wi-Fi coverage at a low cost, then the Orbi RBK752 should fit the bill. But you'll need to look elsewhere if you want real-world Gig+ wireless speeds and better parental controls for wrangling your kids' devices.
FAQ about the Orbi RBK752
What does NETGEAR Armor include?
NETGEAR Armor is a subscription service covering unlimited devices running Windows, macOS, iOS, iPadOS, and Android. It costs $99.99 annually and includes the following:
URL blacklist
Network vulnerability assessment
Device detection and management
Bitdefender VPN (client only)
Sensitive data protection
Anomaly detection
Brute force protection
DoS and DDoS protection
Exploit prevention
Anti-theft protection
What does Smart Parental Controls include?
NETGEAR Smart Parental Controls (SPC) is a standalone service with free and paid parental controls. Here's what you get:
Basic
Premium

Profile creation
Device assignment
Profile and network pause

All Basic features
Internet and app usage reports
Website history
Profile automatic time limits
Profile bedtime schedules
Profile rewards
My Time companion app
Profile content filter
Scheduled automatic internet breaks

Free
$7.99/mo. or $69.99/yr.
What channels are available on the 5Ghz band?
The first 5Ghz radio uses channels 36, 40, 44, and 48. You cannot change the channel width or the second 5Ghz radio's channel.
We test router speed by setting up each router in an office and connecting it to a local test server. Then, we transmit test data between our wireless devices and the server, taking numerous measurements to account for fluctuations in Wi-Fi speeds.
The first tests occur close to the router, without obstructions—so the Wi-Fi is as strong and fast as it's gonna get. We repeat the process straight out at 10, 20, and 30 feet, with only a glass door obstructing our view of the router. The same glass door and an exterior door blocks our path when we test outside at 40 and 50 feet.
We also run tests in a hallway to the left of the TV room and office—where there's a glass door, three walls, and an air handler unit blocking our view of the router. The dining room, another testing point, sits to the right of the kitchen, TV room, and office—two walls and a glass door block the path in this test.
To test video streaming, we connect a fast storage device to the router and stream a 4K video to six wireless devices simultaneously—two phones, three tablets, and a laptop—connected to the same wireless band.
Client devices used in testing
| | iPhone 12 Pro Max | Google Pixel 3 |
| --- | --- | --- |
| Wi-Fi version | Wi-Fi 6 | Wi-Fi 5 |
| Stream configuration | 2 x 2 | 2 x 2 |
| Max channel width | 80 MHz | 80 MHz |
| Max 5 GHz speed (AX) | 1,200 Mbps | – |
| Max 5 GHz speed (AC) | 866 Mbps | 866 Mbps |
| Max 2.4 GHz speed (AX) | 195 Mbps | – |
| Max 2.4 GHz speed (AC) | 195 Mbps | 144 Mbps |
Orbi RBK752 benchmarks (5Ghz only)
| | iPhone 12 Pro Max* | Google Pixel 3* |
| --- | --- | --- |
| 2 feet | 839 | 620 |
| 10 feet | 798 | 591 |
| 20 feet | 664 | 533 |
| 30 feet | 568 | 396 |
| 40 feet (porch) | 378 | 249 |
| 120 feet (across street) | 115 | 36 |
| 20 feet (hallway) | 252 | 211 |
*speed in megabits per second (Mbps)
Amazon.com Prices as of 6/22/23 17:35 MST. Product prices and availability are accurate as of the date/time indicated and are subject to change. Any price and availability information displayed on Amazon.com at the time of purchase will apply to the purchase of this product. Highspeedinternet.com utilizes paid Amazon links.
CERTAIN CONTENT THAT APPEARS ON THIS SITE COMES FROM AMAZON. THIS CONTENT IS PROVIDED 'AS IS' AND IS SUBJECT TO CHANGE OR REMOVAL AT ANY TIME.
Author - Kevin Parrish
Kevin Parrish has more than a decade of experience working as a writer, editor, and product tester. He began writing about computer hardware and soon branched out to other devices and services such as networking equipment, phones and tablets, game consoles, and other internet-connected devices. His work has appeared in Tom's Hardware, Tom's Guide, Maximum PC, Digital Trends, Android Authority, How-To Geek, Lifewire, and others. At HighSpeedInternet.com, he focuses on network equipment testing and review.
Editor - Rebecca Lee Armstrong
Rebecca Lee Armstrong has more than six years of experience writing about tech and the internet, with a specialty in hands-on testing. She started writing tech product and service reviews while finishing her BFA in creative writing at the University of Evansville and has found her niche writing about home networking, routers, and internet access at HighSpeedInternet.com. Her work has also been featured on Top Ten Reviews, MacSources, Windows Central, Android Central, Best Company, TechnoFAQ, and iMore.