Suddenlink vs. Windstream
Jul 19, 2021 | Share

Provider Comparisons (Versus)
Type of Service

Cable

Type of Service

DSL, Fiber

Download Speeds

50–100 Mbps

Download Speeds

15–100 Mbps

Price

$65.00–$85.00 per month

Price

Starts at $35 per month

Equipment Fees

$10.00 per month

Equipment Fees

$9.99 per month

Installation Fee

$40

Installation Fee

$35

Data Caps

Varies by plan

Data Caps

None

Customer Satisfaction

3.6/5

Customer Satisfaction

N/A
Type of Service

Cable

Type of Service

DSL, Fiber
Download Speeds

50–100 Mbps

Download Speeds

15–100 Mbps
Price

$65.00–$85.00 per month

Price

Starts at $35 per month
Equipment Fees

$10.00 per month

Equipment Fees

$9.99 per month
Installation Fee

$40

Installation Fee

$35
Data Caps

Varies by plan

Data Caps

None
Customer Satisfaction

3.6/5

Customer Satisfaction

N/A
*Pricing and speeds are subject to change but are current as of 12/8/17. Internet and television offers not available in all coverage areas.
Should I Choose Suddenlink or Windstream as My High-Speed Internet Service Provider?
The Verdict
Choose Suddenlink for reliable internet you can depend on.
Reliability matters because it affects the quality of your internet connection. If your internet is unreliable, games, movies, videoconferences, and streaming platforms such as Netflix will suffer. Suddenlink offers the kind of reliability you can depend on for all your internet activity, making it an Internet Service Provider (ISP) worth your serious consideration.
Choose Windstream for transparent billing and reasonable prices.
Windstream eases concerns about expensive internet bills and surprise fees. This ISP provides budget friendly internet packages that start at $35.00 per month. While Windstream does charge a monthly modem rental fee, it balances the additional charge with unlimited data. Windstream also offers an affordable installation service, which lessens worries about the expenses of setting up your account
Find and compare Suddenlink and Windstream plans and pricing in your area:
Suddenlink
Suddenlink brings primarily cable internet to the southern region of the United States, including West Virginia and Arkansas. However, you can find the ISP in other states as well. Check out the availability map to see if Suddenlink offers service in your area.
Windstream
Windstream High-Speed Internet (DSL) dwells largely in the midwestern states of Michigan, Nebraska, and Kentucky. It claims a small presence in Oklahoma, North Carolina, and Illinois too. Windstream also offers Gig service, a new fiber-based internet service that's available in select communities throughout Alabama, Georgia, North Carolina, South Carolina, Ohio, and Texas.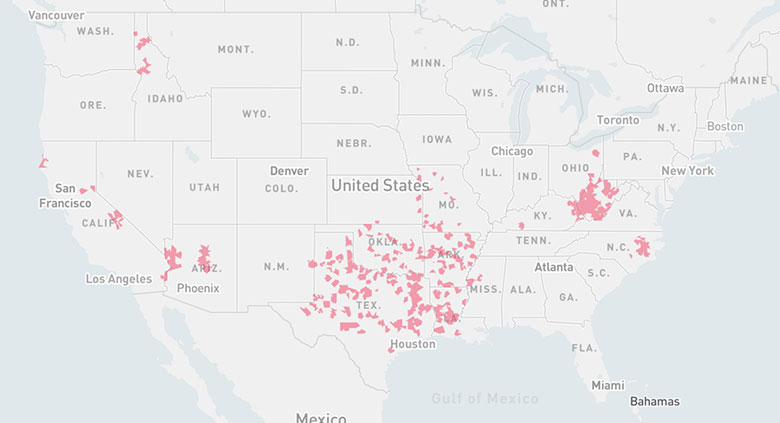 Top 5 States:
West Virginia
Arkansas
Texas
Oklahoma
Louisiana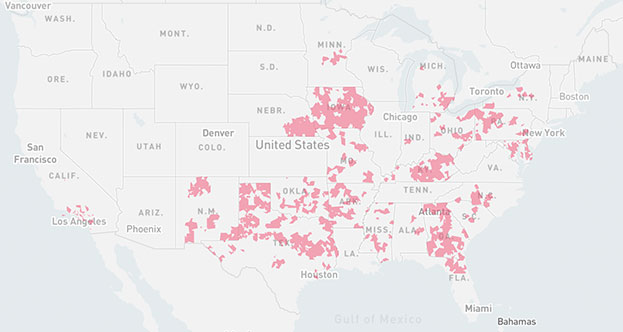 Top 5 States:
Michigan
Nebraska
Maryland
Kentucky
Iowa
Customer Satisfaction Ratings
We conduct a customer satisfaction survey each year to determine how internet providers rank with their customers. The survey asks questions about how customers are satisfied with their internet speed, price, reliability, and customer service.
Unfortunately, we didn't gather enough responses from Windstream customers to provide comparative results for 2021.
Suddenlink
(3.8/5)
Suddenlink delivers high-speed internet thanks to its cable underpinnings. If you regularly stream content or hold videoconferences with coworkers, Suddenlink internet will keep you in good stead, with few stalled downloads and uploads.
Speed: 50–100 Mbps
Windstream
N/A
Windstream delivers internet primarily through phone lines (DSL), which always produces slower speeds than cable or fiber. However, when budget or location constraints are an issue, Windstream will gladly stand by your side. It offers well-priced internet in rural locations. Windstream may improve in the speed category, too, once its fiber-based Kinetic Gig service becomes available in more regions.
Speed: 15–100 Mbps
Suddenlink
(3.6/5)
Suddenlink awards customers with high reliability, a quality that affects your internet connection on a consistent basis. Because of this higher score, you'll experience minimal outages and little latency so you can stay focused on games, shows, or work-related tasks without interruption.
Windstream
N/A
Phone lines are notorious for signal interference. Fortunately, signal interruptions are easily thwarted with DSL filters, which you can install yourself. Don't forget Windstream's Kinetic Gig service, either. If you live in an area where it's available, you could benefit from both high speed and reliability.
Suddenlink
(3.4/5)
Suddenlink scores relatively well for its monthly billing practices for two reasons: First, people who select Suddenlink as their ISP receive guaranteed prices. Second, they experience fewer unexpected fees.
Price: $65.00–$85.00 per month
Windstream
N/A
Windstream undergirds its plans with affordable pricing and no long-term commitments, which translates to a bill that won't shock your budget.
Price: Starts at $35.00 per month
Technical Support & Customer Service
Suddenlink
(3.6/5)
With Suddenlink, you can expect to be treated as a person rather than a number. The ISP wants communication to be easy and painless, so it has provided a multitude of communication methods for its customers to utilize. You can reach Suddenlink's support center by telephone, email, and online chat.
Windstream
N/A
Windstream is easy to contact, employing telephone, email, and a virtual agent named "Wendy." Reach out to Wendy with your questions and concerns whenever you have them—she's always available to answer.
Advantages & Disadvantages
Suddenlink and Windstream aim to be your one-stop shop—you can purchase internet, telephone, and television services from the providers. Information about the television offerings and bundling options of each are included below to help you choose your next communications provider.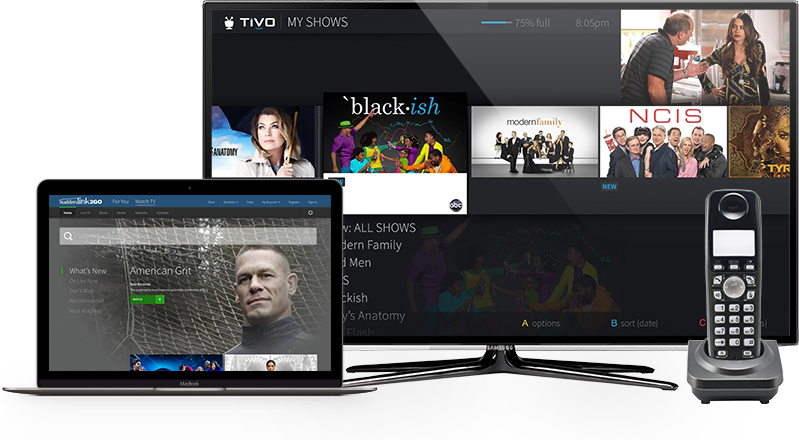 Equipment
Suddenlink and Windstream provide modems and routers for a monthly fee. If you wish to avoid the fee or want to increase the speed of your wireless network, you should look into buying your own. The information listed below will help guide you toward an affordable, quality product.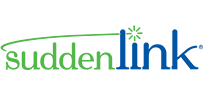 Suddenlink's internet plans work best when paired with a quality modem and router. Such pieces of equipment guarantee top speeds, reliability, and Wi-Fi coverage. In addition, they can help with traffic flow by sending low-bandwidth traffic to one frequency and high-bandwidth traffic to another.
Our modem-router recommendation for Suddenlink:
Amazon Rating: (4.2/5)
This integrated modem-router minimizes the amount of gear needed to transmit internet throughout your home. The equipment uses dual-band technology to manage traffic congestion on your home network. Its DOCSIS 3.0 standard also offers the assurance that your internet will reach some of the highest speeds possible today.

Windstream says you can use your own modem and router; however, it warns its technical support team can't help you with troubleshooting or configuration if you choose to do so. Such a warning may convince you to pay the monthly rental fee, but if you'd rather not, consider purchasing the router detailed below. Windstream lists it as a compatible modem-router for its High-Speed Internet (DSL) plans.
Our modem-router recommendation for Windstream:
Amazon Rating: (3.7/5)
The Actiontec serves as a compact piece of equipment, combining a modem and router into a single device. It also features "smart" antennas that extend signal range. With this modem-router, dead zones could become a thing of the past.
What You Should Consider When Comparing Suddenlink and Windstream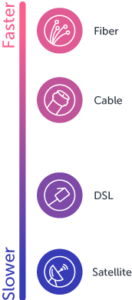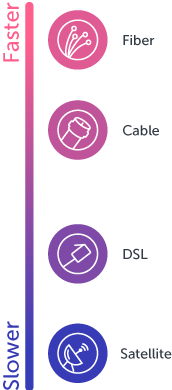 Suddenlink and Windstream offer different types of high-speed internet, which will affect speed and reliability.
Suddenlink relies on cable infrastructure to "pipe" internet into your home. Windstream, on the other hand, largely employs phone lines (DSL)—though that may change as its Gig service gets off the ground. Because the two ISPs employ different technologies, their download and upload capabilities often differ greatly.
Another factor is price. When looking at Suddenlink or Windstream as a potential ISP, you should figure out the post-promotion costs and fees for each brand before signing up. If you do this, you'll have more of an apples-to-apples comparison.
Finally, compare their customer service. You likely want to work with an ISP who answers questions promptly and sends technicians quickly. To get an accurate read on Windstream and Suddenlink, review the customer satisfaction ratings in this post and ask your friends and neighbors if they have any experiences with either of these two ISPs.
With the information provided here, you should be ready to decide on an ISP. See if Suddenlink or Windstream offers internet and television in your area by using the zip code tool below.
Author - Erin Feldman
Erin is a freelance writer based in Austin, Texas. She has over ten years of experience, with a background in marketing and creative writing