Suddenlink vs. Frontier
Jul 22, 2017 | Share

Provider Comparisons (Versus)
Type of Service

Cable

Type of Service

DSL, Fiber

Download Speeds

50–150 Mbps

Download Speeds

1–24 Mbps (DSL), 50–150 Mbps (Fiber)

Price

$44.99–$99.99 per month

Price

$19.99–$39.99 per month (DSL), $30–$60 per month (Fiber)

Equipment Fees

$10.00 per month

Equipment Fees

Varies

Installation Fee

None

Installation Fee

Varies

Data Caps

250 GB or none*

Data Caps

None

Customer Satisfaction

(3.6/5)

Customer Satisfaction

(N/A)

View Suddenlink plans

View Frontier plans
Type of Service

Cable

Type of Service

DSL, Fiber
Download Speeds

50–150 Mbps

Download Speeds

1–24 Mbps (DSL), 50–150 Mbps (Fiber)
Price

$44.99–$99.99 per month

Price

$19.99–$39.99 per month (DSL), $30–$60 per month (Fiber)
Equipment Fees

$10.00 per month

Equipment Fees

Varies
Installation Fee

None

Installation Fee

Varies
Data Caps

250 GB or none*

Data Caps

None
Customer Satisfaction

(3.6/5)

Customer Satisfaction

(N/A)
Pricing and speeds are current as of 9/1/17. Pricing and speeds are subject to change. Not all offers are available in all areas.
*Suddenlink's Internet 50 has a data cap of 250 GB. Its other plans—Internet 200, Internet 400, and Internet 1 GB—come with unlimited data.
Should I Choose Suddenlink or Frontier as my High-Speed Internet Provider?
The Verdict
When selecting an ISP, your location matters. But other details matter, too, such as speed, reliability, installation, and customer service. Think through those features and figure out which ones are critical to you and which ones are more just nice to have. Once you decide what matters to you most, you'll be able to confidently decide between Suddenlink and Frontier.
Choose Suddenlink for high-speed internet in rural areas. Suddenlink offers coverage in many areas, but those who live in rural areas should especially take note of this Internet Service Provider (ISP). Suddenlink continues to expand its cable internet service in rural locations, giving rural consumers more internet providers to choose from.
Choose Frontier FiberOptic for fast, reliable speeds. If you want the fastest internet available, a fiber connection is the only way to go. Frontier FiberOptic gives you fiber speeds along with reliable connectivity. However, it's not available everywhere. Use our Zip Finder below to see if this stellar service is available in your area before you get your hopes up.
Choose Frontier DSL for affordable internet. If you need solid but not "blazingly fast" speed, consider Frontier DSL. Frontier scores well for its billing practices, and while DSL might stagger beneath heavier loads, it will give you a reliable connection to the basics of the internet
Find and compare Suddenlink and Frontier plans and pricing in your area:
Frontier's and Suddenlink's coverage areas sometimes overlap, but the two ISPs are generally found in different areas of the United States. This shouldn't come as a surprise given that the two ISPs focus on different markets. Frontier tends to be more widely available for urban markets while Suddenlink emphasizes the rural consumer—at least for now.
Suddenlink High-Speed Internet
Suddenlink can be found in numerous states ranging from West Virginia to Ohio and from Arizona to Missouri, along with a small presence on the West Coast. To find out if Suddenlink is available in your vicinity, check the map below.
Frontier FiberOptic
Because Frontier FiberOptic is a fairly new service, its coverage area is more limited than its DSL counterpart. Even so, you might be surprised by where it's available. View the map to see if Frontier FiberOptic has arrived in your vicinity.
Frontier DSL
Frontier provides DSL service and installation in several states across the country. However, the ISP sees higher coverage in certain states. You can check the drop-down availability menu from Frontier to check availability or you can use the map below to find out if Frontier DSL is available in your area.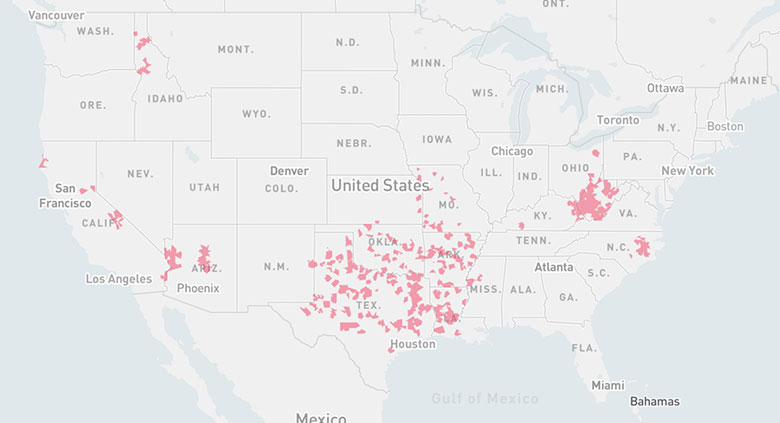 Top 5 States:
West Virginia
Arkansas
Texas
Oklahoma
Louisiana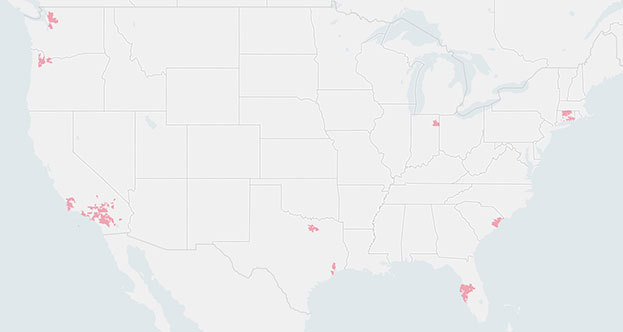 Top 5 States:
Oregon
California
Washington
Florida
Texas
Top 5 States:
Connecticut
West Virginia
Oregon
Washington
California
Customer Satisfaction Ratings
The following ratings come from HighSpeedInternet.com's national survey of high-speed internet customers. Customers answer questions about reliability, customer service, and other items to help consumers like you make a purchasing decision about your next ISP. The ratings use a scale of one to five, with one being the worst and five being the best.
Suddenlink
(3.8/5)
While Suddenlink's cable internet might never overthrow the speed of fiber internet, it certainly comes close, ranking fifth for speed nationwide.
Frontier
(N/A)
Frontier was not included in our 2021 Internet Customer Satisfaction Report.
Suddenlink
(3.6/5)
Suddenlink scored reasonably well in this category, beating out several other cable internet providers.
Frontier
(N/A)
Frontier was not included in our 2021 Internet Customer Satisfaction Report.
Suddenlink
(3.4/5)
Suddenlink also brings in a positive score for monthly billing, coming in fourth nationwide behind EarthLink, Verizon, and AT&T.
Frontier
(N/A)
Frontier was not included in our 2021 Internet Customer Satisfaction Report.
Suddenlink
(3.6/5)
Customer service was one of the areas in which Suddenlink got lower scores from its customers, but it still finished in the middle of the pack among ISPs nationwide.
Frontier
(N/A)
Frontier was not included in our 2021 Internet Customer Satisfaction Report.
Advantages & Disadvantages
Advantages
Money-Back Guarantee: Suddenlink offers a thirty-day money-back guarantee.
Contracts: Suddenlink never requires customers to sign a long-term contract.
Disadvantages
Bundles: Consumers have to go through the actual Storefront to see bundles available in their area.
Coverage: Suddenlink, despite its growing coverage area, provides cable internet in only sixteen states.
Advantages
Speed: If speed is your greatest desire, choose Frontier. Frontier DSL and Suddenlink can't compete with it.
Billing: Frontier gets a top rating for its transparent billing structures.
Disadvantages
Availability: A newer service, Frontier FiberOptic is available in only a few areas of the United States.
Compatibility: Fiber internet requires more robust routers and networking equipment to work well, which could require extra—and perhaps unexpected—expenditures.
Advantages
Affordable: Frontier DSL starts at $19.99 per month.
Technical Support: Frontier offers free 24/7 support services.
Disadvantages
Speed: Frontier DSL won't ever match the speeds of cable or fiber.
Reliability: Frontier DSL may not be the best choice if running bandwidth-intensive programs, such as a gaming system or Skype call.
Bundling television, telephone, internet, home automation, and other services offers at least two advantages: First, it simplifies managing your monthly expenses. You log into one site and pay one bill instead of logging into multiple sites and submitting payments for multiple bills. Second, bundling can save you money. Most ISPs offer price breaks and other perks for bundling services.
Suddenlink
Suddenlink basically lets you create your own bundle. Once you click the "Start Shopping" button on the home page and enter your address in the Storefront, you can deselect and reselect services until you arrive at the package perfect for your home and its needs.
Frontier FiberOptic
Frontier FiberOptic can be purchased standalone or as part of a bundle. There are three bundles you can choose from: internet and telephone; internet and HD television; and internet, telephone, and television.
Suddenlink
Suddenlink provides customers with a DOCSIS 3.0 modem through a lease. The actual modem delivered to your home varies by plan; consumers purchasing a high-speed internet connection, for example, require a different modem than a consumer with a lower-speed plan. Suddenlink kindly offers a list of compatible modems and routers to consumers wishing to avoid leasing fees.
To self-install your Suddenlink modem or router, follow this self-installation guide.
Frontier
Frontier uses a variety of modems to deliver DSL internet. Frontier FiberOptic varies altogether from the DSL offering; Frontier requires customers to use the FiberOptic-compatible router provided by the ISP. According to Frontier's Terms and Conditions, a rental fee eventually applies to the Frontier FiberOptic router.
To self-install your Frontier-provided equipment, follow this self-installation guide.
What You Should Consider When Choosing an Internet Provider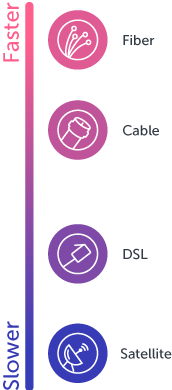 Types of Connections
Suddenlink and Frontier deliver internet in different ways. Suddenlink uses cable lines while Frontier employs two types of internet: DSL and fiber. DSL runs over telephone lines, and fiber relies on fiber-optic networks.
Consumers typically experience variance between the three types of internet in terms of speed and reliability. If HighSpeedInternet.com were to host a fastest-of-them-all contest, fiber would win hands down. As a newer service, it sees top-level speeds and isn't plagued by interference issues and traffic congestion. Cable would come in second, even with the peak traffic times it typically experiences, and DSL would place third. DSL phone lines simply can't sustain the same speeds and connectivity that fiber and cable can.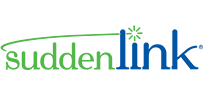 Suddenlink Communications delivers cable television, telephone, high-speed internet, and home automation services to consumers and businesses around the nation. Lately, the ISP has devoted much of its energy to enlarging its rural user base, giving consumers more purchasing options when it comes to their communications and entertainment needs.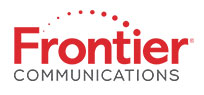 Frontier Communications serves many states, bringing DSL high-speed internet, television, and telephone to numerous consumers. Frontier also offers fiber-based internet—Frontier FiberOptic—but the service is available in very select markets. Like Suddenlink, Frontier provides services to both consumers and businesses.
With the information shared here, you should be able to decide whether Suddenlink or Frontier is "the fastest of them all." And if show-stopping speed isn't a priority for you, peruse other package options. Find the best option available in your area by using our comparison tool found below.
*Pricing and speeds are current as of writing. Pricing and speeds are subject to change. Not all offers available in all areas.
Author - Erin Feldman
Erin is a freelance writer based in Austin, Texas. She has over ten years of experience, with a background in marketing and creative writing