Best Bundles for TV, Phone, and Internet in Dallas
Dec 18, 2017 | Share

Brand Guides, City Internet Guides
Dallas Internet and TV Providers
Provider
Download Speeds
Channel Count
Spectrum
60 Mbps
200+
Frontier
1–24 Mbps (High-Speed Internet),50–150 Mbps (FiOS)
290+ (with DISH),
445+ (FiOS TV)
Suddenlink
100–400 Mbps
448+*
HughestNet
25 Mbps
N/A
Provider
Spectrum
Download Speeds
60 Mbps
Channel Count
200+
Provider
Frontier
Download Speeds
1–24 Mbps (High-Speed Internet),50–150 Mbps (FiOS)
Channel Count
290+ (with DISH),
445+ (FiOS TV)
Provider
Suddenlink
Download Speeds
100–400 Mbps
Channel Count
448+*
Provider
HughestNet
Download Speeds
25 Mbps
Channel Count
N/A
*Suddenlink doesn't advertise a specific channel count. This number comes from an independent count of the channels Suddenlink offers in Dallas, and it may be subject to change. Data effective 12/2/2017. Not all offers available in all areas.
The Best Entertainment Package for Dallas, TX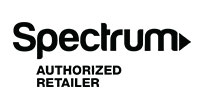 Select Triple Play
$89.97 per month
Up to 60 Mbps
125+ channels
Unlimited nationwide calling
Unlimited data
View Plans
| | |
| --- | --- |
| | Select Triple Play |
| | |
| --- | --- |
| | $89.97 per month |
| | |
| --- | --- |
| | Up to 60 Mbps |
| | |
| --- | --- |
| | 125+ channels |
| | |
| --- | --- |
| | Unlimited nationwide calling |
| | |
| --- | --- |
| | Unlimited data |
If you want to compare your options further or are hoping to go with a certain brand, we found lots of other good options in Dallas that might work better for you. The most widespread providers in Dallas are AT&T and Spectrum (formerly known as Time Warner Cable or Charter). Additionally, Frontier and Suddenlink are available in a few Dallas zip codes. In some extreme circumstances, you might not have access to any of these land-based providers. Luckily, HughesNet provides a solution with widely available satellite internet for those who live in more rural locations.
Find and compare plans and pricing available in your ZIP Code in Dallas, Texas: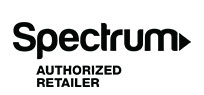 Best Spectrum Bundles for Dallas, TX
Spectrum, previously Time Warner Cable and Charter, is available in nearly 100% of Dallas, Texas. Unlike AT&T, Spectrum's plans are straightforward, with one available internet speed and only three channel lineups.
However, each tier has extra incentives—primarily in the form of premium channels included in your service. On top of that, every bundle also includes a modem as well as DVR service for your first box at no additional charge. These deluxe packages are basically a movie lover's dream.
If you're on the hunt for a cheap bundle, Spectrum tends to be more affordable than AT&T, though not quite so low a cost as Frontier FiOS or Suddenlink. Unfortunately, Frontier and Suddenlink are available only in select Dallas zip codes, so they may not be an option for you.

Best Frontier Bundles for Dallas, TX
Frontier is available in only sixteen Dallas zip codes, but if its FiOS internet and TV is an option in your area, it's worth considering. Like AT&T, Frontier offers multiple internet and TV services, but we recommend passing on Frontier's High-Speed Internet, which is far behind the competition at a speed of 24 Mbps. If you can, go for Frontier FiOS.
Frontier FiOS bundles are not only some of the most affordable in Dallas, Texas, but they're also the only bundles that offer matched upload and download speeds. This is a dream come true for gamers, who will enjoy some of the smoothest, fastest responses they've ever experienced from their online games.
While Frontier doesn't come with included DVR services like AT&T and Spectrum do, it does include a Wi-Fi router. Its bundles also come with a one-year promotional price period and no contracts, making it a good choice for both long-term and short-term Dallas customers.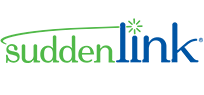 Best Suddenlink Bundles for Dallas, TX
If you're in the southeast corner of Dallas near Balch Springs or Lawson, you might have a chance to score a Suddenlink bundle. Suddenlink offers some of the highest internet speeds in Dallas with competitive pricing.
However, Suddenlink doesn't include any equipment in its advertised pricing, and equipment costs can add up. You might consider buying your own TiVo DVR and DOCSIS 3.0 cable modem rather than renting them from Suddenlink. It will cost you more up front but can pay for itself in less than a year.

Best HughesNet Plans for Dallas, TX
While it doesn't come in a bundle, we wouldn't want to miss the opportunity to tell you about HughesNet internet.
Because HughesNet is satellite internet, it's mostly called for in rural areas where land-based providers aren't available. Dallas is a vibrant metro area, but a few residents may find that by some stroke of bad luck their house was passed over for internet wiring. If this applies to you, don't worry—HughesNet has a solution.
Using a geosynchronous satellite positioned above the US, HughesNet can beam internet directly to your home. There are a few noticeable restrictions—low data caps and latency mean that it may be difficult to binge your favorite shows 24/7. But there's no reason you should miss out on internet just because of where you live when HughesNet can fill that gap.
Want to learn more about how providers in your area stack up? Visit our Internet Providers in Dallas, Texas page for further analysis or read in-depth reviews in our provider comparisons below:
Author - Rachel Oaks
Rachel's catchphrase is "I'ma Google that." This go-getter writer has a talent for finding incredible and bizarre facts on the web, and she is happy to pass her knowledge on to you.