7 New Things Changing the Internet in 2021
Mar 1, 2021 | Share

FAQ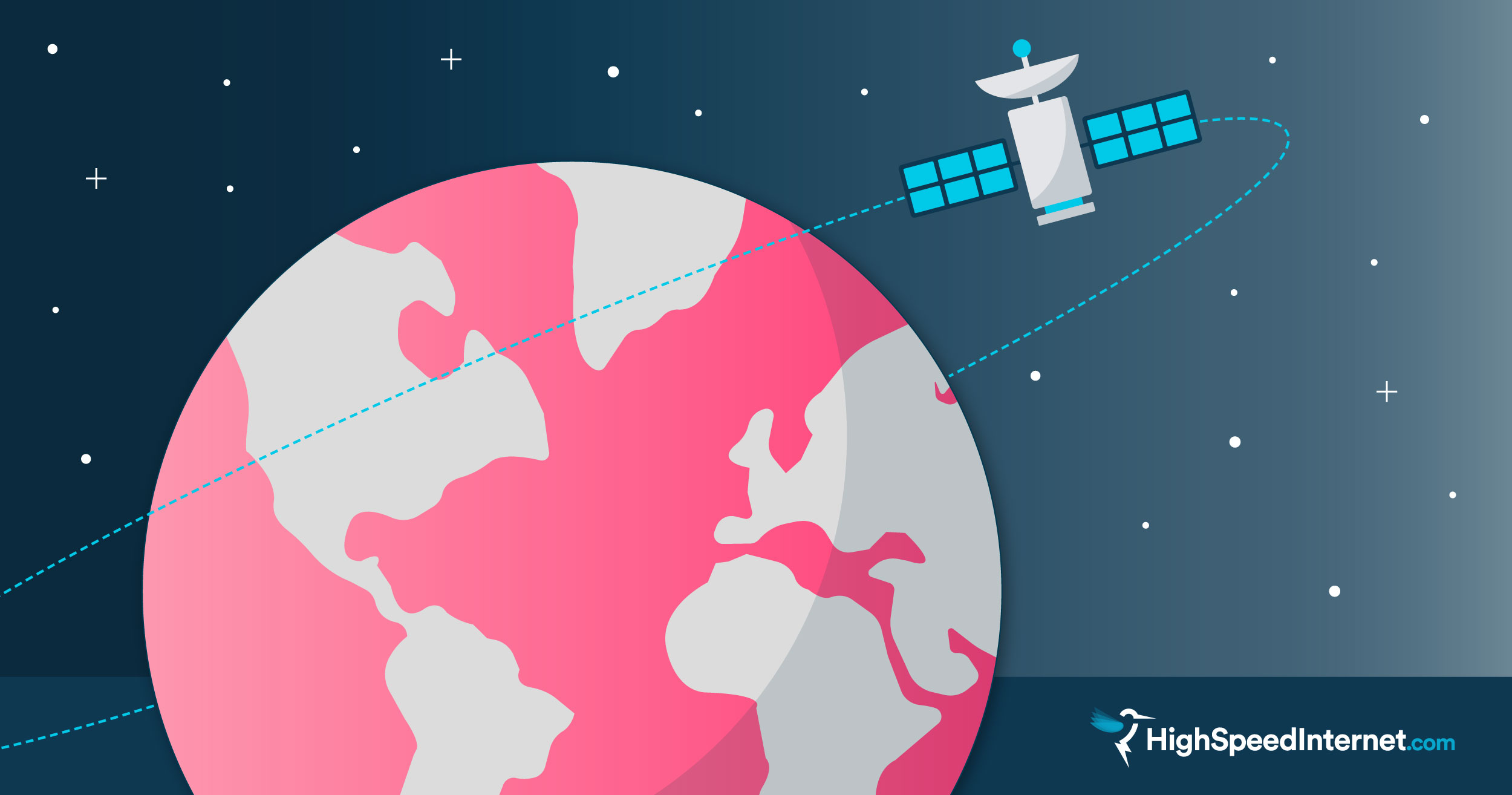 The internet is going through some major changes. These changes are a bit subtler than the rise of social networks and smartphones in the late 2000s, but with new technologies emerging that might help bring high-speed internet to more people than ever before, there are also new challenges as aging technologies phase out. Read on to learn more about the changes that are coming in 2021.
5G home internet could offer real competition
5G cell phone technology has been a buzzword for a while now. One aspect that has received somewhat less attention is 5G home internet. 5G can reach speeds that surpass many traditional wired connections like cable. This makes 5G both great for mobile phones and a viable option for your home internet.
5G networks are currently limited to large urban centers; however, even in these densely populated areas, many households have only ever had one or two practical options for high-speed internet. Having Verizon, AT&T, and T-Mobile all show up at once offering gigabit speeds would be a major turning point.
There are also high hopes that 5G might help solve the digital divide by bringing faster internet to rural America. In fact, the FCC has set up a rural 5G fund specifically for this goal.1 Unfortunately, with the large amount of infrastructure needed to maintain a 5G network, expansion into rural areas will be slow.
4G home internet could be a game changer in rural internet service
A much more promising solution for rural connectivity is the growth of 4G and 4G LTE home internet. Like 5G, 4G is based on cellular technology, but 4G networks already reach a large portion of the US population. Providers like Verizon are investing in existing networks to provide better home internet access.
Although not as fast as 5G, 4G home internet can provide higher speeds than many other rural options. Plus, 4G gives you reliable internet at a much lower cost and using less equipment than other internet types, like cable or satellite. This could greatly increase job opportunities in rural areas, as well as improve online education.
Low-Earth orbit satellite is coming closer to reality
Another technology set to greatly benefit rural areas is the development of low-Earth Orbit (LEO) satellite constellations. Unlike traditional communications satellites that must be placed tens of thousands of miles above the Earth's surface, LEO satellites orbit at an altitude of less than a thousand miles. This means their signals travel back and forth much faster, giving you lower latency and possibly much higher speeds than traditional satellite internet.
SpaceX's Starlink satellite internet service is currently the leader in LEO satellite internet, but it  isn't the only one developing this technology. Companies like Amazon, OneWeb, and Boeing are developing their own LEO satellite systems. If successful, LEO providers could provide fast, reliable internet to nearly every corner of the globe.
Wi-Fi 6 is taking over
Wi-Fi 6 is the new standard for home networks. It's been around for a while, so we're starting to see a bit less of the hype we saw a year ago. At the same time, prices of Wi-Fi 6 devices are coming down and adoption of the standard is taking off. It's estimated that yearly shipments of Wi-Fi 6 components will exceed 1 billion by next year.2 This means that average consumers will be able to upgrade their home networks without having to drop hundreds of dollars on a next-gen router.
And a lot of home networks could use an upgrade.
Smart TVs, smartphones, and tablets have become commonplace in many households, but these aren't even the fastest growing areas of internet-enabled devices. The Internet of Things is anticipated to make up over half of all internet-connected devices in the next few years.3 This includes everything from light bulbs to thermostats to coffee makers.
Wi-Fi 6 is the solution to dealing with this explosion of new devices. It's not only faster than older Wi-Fi technologies but also specifically designed to deal with busy wireless networks. It can even improve the battery life of devices on your network. If you upgrade your router this year, make sure to look for a router that supports Wi-Fi 6.
Fiber expansion is getting more people connected to top tier internet service
Fiber makes up the backbone of the internet, and while there are a lot of new and exciting ways to bring the internet into people's homes, fiber-to-the-home is still the best way to connect to the internet.
Fiber internet got a big boost in 2010 with the announcement of Google Fiber. Unfortunately, the search engine giant's plans ground to a halt a few years later after its expansion was bogged down by lawsuits from its competitors.4, 5 Although it seemed for a while like a failed experiment, Google Fiber set off a wave of interest in fiber that forced other providers to invest in expanding their networks.6
Even Google is getting back into the game with the announcement of the first new Google Fiber city in four years, as well as announcing its first 2 Gbps internet plans.7, 8 Expect the competition between companies offering the fastest fiber plans to get even fiercer in 2021.
ISPs are pivoting away from DSL
As new internet technologies change the way we connect, older technologies are phasing out. Old DSL networks can't keep up with increasing demands for speed, so most DSL providers want to upgrade to newer, faster, and more reliable networks. DSL will soon join dial-up internet as an outdated technology.
For many people, this is good news, as it means more high-speed options in more areas. For those who rely on DSL, however, this transition presents new problems. Many ISPs have allowed their copper DSL networks to fall into disrepair while other providers, like AT&T, have stopped offering DSL to new customers altogether.9, 10
Groups like the Communication Workers of America and the National Digital Inclusion Alliance have pointed out that rural and low-income communities are being left behind as providers expand their fiber networks.11 This means that as DSL disappears, customers are left with even fewer choices. Keeping Americans connected was a major challenge during the height of the COVID-19 pandemic and could become even more difficult in 2021.
Consumers need more from their connections
The global COVID-19 pandemic changed the way that we use the internet, particularly in regards to upload speed and latency. Before the pandemic, most internet users only had to worry about download speed. Of course, upload speed was important to YouTubers, Twitch streamers, and other content creators. Likewise, people who played online games knew the importance of having low latency. But for a large portion of the population, these weren't major concerns.
Since the outbreak of the COVID-19 pandemic, we've had to change the way we use the internet. Distance education, telehealth, and remote work are now routine, which means video chat is a necessity. High-speed cable connections that used to give a seamless online experience now strain to maintain enough upload speed to handle all your video calls.
Even after the pandemic ends, many people will continue to work from home.12 This will make access to technology like fiber and 5G even more critical to help communities develop their local economies.
This continued reliance on high-speed internet presents significant challenges to municipalities trying to encourage the expansion of digital infrastructure, but it also gives opportunities to underserved communities to participate in the economic benefits that high-speed internet has to offer. 
Federal Communications Commission, "FCC Establishes 5G Fund for Rural America," October 27, 2020. Accessed February 9, 2021.
AB Research, "Wi-Fi to Retain Connectivity Crown in 5G Era as Wi-Fi 6 Chipset Shipments Break 1 Billion Unit Barrier by 2022," November 20, 2018. Accessed February 9, 2021.
Cisco, "Cisco Annual Internet Report (2018–2023) White Paper," March 9, 2020. Accessed February 9, 2021.
Jon Brodkin, Ars Technica, "AT&T Admits Defeat in Lawsuit It Filed to Stall Google Fiber," November 1, 2017. Accessed February 9, 2021.
Brain Fung, The Washington Post, "Why Google Fiber is no longer rolling out to new cities," October 26, 2016. Accessed February 9, 2021.
Blair Levin and Larry Downes, Harvard Business Review, "Why Google Fiber Is High-Speed Internet's Most Successful Failure," September 7, 2018. Accessed February 9, 2021.
Abner Li, 9to5Google, "Google Fiber announces first new market in 4 years with public-private partnership," July 6, 2020. Accessed February 9, 2021.
Amalia O'Sullivan, Google Fiber Blog, "The next step in speed — experience 2 Gig now with the Google Fiber Trusted Tester program," September 14, 2020. Accessed February 9, 2021.
Jon Brodkin, Ars Technica, "Towns want Verizon investigated for abandoning networks through neglect," December 3, 2015. Accessed February 9, 2021.
Rob Pegoraro, USA Today, "AT&T shelving DSL may leave hundreds of thousands hanging by a phone line," October 3, 2020. Accessed February 9, 2021.
Communications Workers of America and the National Digital Inclusion Alliance, "AT&T's Digital Redlining Leaving Communities Behind for Profit," October 2020, Accessed February 9, 2021.
 Kim Parker, Juliana Menasce Horowitz, and Rachel Minkin, Pew Research Center, "How the Coronavirus Outbreak Has – and Hasn't – Changed the Way Americans Work," December 9, 2020, Accessed February 9, 2021.
Author - Peter Christiansen
Peter Christiansen writes about satellite internet, rural connectivity, livestreaming, and parental controls for HighSpeedInternet.com. Peter holds a PhD in communication from the University of Utah and has been working in tech for over 15 years as a computer programmer, game developer, filmmaker, and writer. His writing has been praised by outlets like Wired, Digital Humanities Now, and the New Statesman.