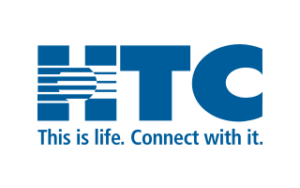 Free installation with annual contract
Discounts on bundle packages
Download speeds up to 1,000 Mbps
Upload speeds up to 500 Mbps
*Data current as of 10/5/2020. Offers and availability vary by location and are subject to change.
HTC pros and cons
HTC is a long-running internet provider and telephone company that serves the northeastern corner of South Carolina. Founded as the Horry Telephone Cooperative in 1952, it offers great options for cable and fiber internet in Horry and Georgetown counties, including the cities of Myrtle Beach and Georgetown. It has reasonable rates, fast speeds, and great customer support.
Like many internet providers, HTC has a limited fiber network, so you may not be able to access the fastest internet speeds depending on where you live. Its internet packages tend to be a bit more expensive compared to major internet service providers (ISPs) also located in the region, namely Spectrum and Frontier. But its plans have no data caps, you get a modem and router at no extra cost, and you can get a $100 waiver on installation if you sign up for an annual contract.
HTC is a solid internet provider all around. If you value excellent fiber speeds, bundle discounts, and customer service, then this regional provider is ideal for you.
Pros
Fast speeds
Straightforward pricing
Reliable customer support
Cons
Inconsistent fiber availability
High prices for fiber service
Unclear terms on website
Which HTC is this HTC?
Perhaps you're familiar with another company called HTC—the electronics manufacturer based in Taiwan. It makes the 5G Hub, the Facebook-oriented HTC First smartphone, and the Android-based HTC Sense software suite.
Just keep in mind that that's a different company, with a different claim to fame. The HTC we're highlighting on this page is the Horry Telephone Cooperative, a business that's been going strong in South Carolina's Horry County since 1952.
HTC promotions and deals
HTC's internet packages range from $49.95 to $134.95 per month, depending on speed and connection type. All of HTC's internet packages start out with a promotional discount for the first year, so you'll get a lower price upfront. (And you don't need to sign up for an annual contract to get the promo price.)
Also, you don't have to pay extra for installation if you sign up for a yearlong commitment. Otherwise you will pay $100 for installation and your plan will go month-to-month with no contractual obligations.
DIRECTV or add a Viasat home phone line (VoIP).
Viasat's bundle discounts don't really save you much, though, so don't add services you won't need just to get a discount.
Cheapest HTC internet plan
The Tier 1 plan is HTC's cheapest internet plan. It comes over either a cable or fiber connection, depending on what's available in your area. The price is the same either way, starting out at $49.95 per month for 12 months and then going up to $59.95 per month after 12 months of service.
That's a great price for 100 Mbps download speeds, which give you lots to work with. If you live in a midsize household and you've got three to five people all regularly streaming HD or even 4K video and playing online games at the same time, then this is for you.
But what about the upload speeds? The cable internet version of Tier 1 gives you 10 Mbps, while the fiber Tier 1 plan has symmetrical speeds with 100 Mbps upload speeds. Most of us don't rely on uploading as much as downloading while we're on the internet—but 10 Mbps may be a tad slow if you work from home and depend on video conferencing. If you can get the fiber Tier 1 plan, go for it.
Discounts on HTC bundles
HTC also provides digital cable TV, landline phone service, home security, and wireless services (as an authorized AT&T reseller, with AT&T–branded products). If you're a wireless customer, you can get a $10 discount on your monthly bill by bundling wireless service with at least two more services.
HTC offers two types of internet—cable and fiber. Fiber costs more, but it gets you faster download speeds (500–1,000 Mbps) and much faster upload speeds. Cable is also really good, though, delivering excellent performance and reliability on par with bigger ISPs in the area, like Spectrum. The fastest cable speeds from HTC top out at 300 Mbps.
The best HTC internet package is the Tier 1. Although it offers the slowest speeds out of all your HTC plan options, 100 Mbps is still quite fast, letting you accomplish a range of internet activities and tasks with smooth and reliable service. That includes simple things like posting on social media but also more complex undertakings like working from home or streaming Netflix in 4K.
Speeds that reach 100 Mbps are also adequate for operating smart home devices like Nest video doorbells and home security cameras. You may want to consider a speed upgrade, however, depending on how many devices you have.
Another reason you might want speeds faster than 100 Mbps is if you have specialized Wi-Fi needs, like if you're heavily involved in content creation, managing large cloud servers, or hosting Zoom video conferences with a large staff every day.
| Plan | Price (after first-year promotional rate) | Download speed | Upload speed | View plans |
| --- | --- | --- | --- | --- |
| Tier 1 | $59.95/mo. | 100 Mbps | 10 Mbps | View Plans |
| Tier 2 | $89.95/mo. | 200 Mbps | 20 Mbps | View Plans |
| Tier 3 | $99.95/mo. | 300 Mbps | 20 Mbps | View Plans |
HTC's cable internet plans are a solid bet. Whichever plan you choose, you'll get excellent speeds over an established coaxial cable network. It's not as sleek of a connection as fiber (for example, you may experience lower speeds during peak usage hours). But it's far more reliable and consistent than DSL internet, with low lag to boot.
The prices and performance are competitive with Spectrum, HTC's big-boy rival in Horry and Georgetown counties. With HTC, you'll have the added benefit of working with a local provider—which means you'll get dedicated customer support and the satisfaction of knowing you're paying back into the local community.
| Plan | Price (after first-year promotional rate) | Download speed | Upload speed | View plans |
| --- | --- | --- | --- | --- |
| Tier 1 | $59.95/mo. | 100 Mbps | 100 Mbps | View Plans |
| Tier 2 | $89.95/mo. | 200 Mbps | 200 Mbps | View Plans |
| Tier 3 | $109.95/mo. | 500 Mbps | 500 Mbps | View Plans |
| Tier 4 | $134.95/mo. | 1.000 Mbps | 500 Mbps | View Plans |
When you've got a choice between fiber and cable, well, fiber is really the better pick. Instead of operating over cable networks, fiber runs over light signals and fiberglass cabling, delivering a much faster, more consistent, and buttery-smooth connection overall.
Also, you'll have the luxury of achieving really fast upload speeds with fiber. Most internet connections have significantly less upload speed than download speed since most of us don't upload as much as we download.
For example, internet users tend to spend more time downloading files and streaming video than they do Zoom-ing it up with coworkers or uploading video-diary entries to YouTube.
If you do have an upload-heavy life, then fiber's wicked-fast upload speeds will do you well. Definitely consider HTC's Tier 4 fiber package if you upload lots of photo galleries to Facebook, work as a YouTube influencer, or routinely upload terabyte-sized files to cloud servers while working from home.
See if HTC is offered in your area
Not sure what kind of internet service you can get from HTC? Scroll down HTC's homepage and click on the "Check Price and Availability" button to see what kind of service you can get and how much it will cost.
| Service | Fee |
| --- | --- |
| Installation | $100 (waived w/ 1-yr. contract) |
| Modem/router rental | N/A (included with service) |
| Late fee | 1.5% of bill |
| Reconnection fee | $25 |
| Early termination fee | $100 |
HTC's internet plans are sold as a flat fee, meaning you won't see any extra costs from the fine print attached to your bill on top of your monthly rate. HTC will provide you with a modem and router as part of your cable or fiber internet plan, and it won't cost extra.
You will have to pay a $100 installation fee if you want a month-to-month, no-contract plan. You can get the fee waived if you sign up for a 12-month contract, which is a good option if you plan to be in the same home long-term and don't see yourself switching providers any time soon. If you have to break the contract early, then you'll pay the $100 as an early termination fee.
Late fees are relatively minimal—just 1.5% of your bill. But if your service gets suspended due to unpaid bills, you'll have to pay $25 to get your internet back online. There's an eight- to nine-day grace period before your internet gets cut off.
Our verdict
HTC delivers solid internet service in northeast South Carolina. It has fast speeds, reasonable prices, multiple options to choose from, and great customer support. Depending on where you live, you can get fiber or cable internet from HTC—and either option is fast and reliable.
All in all, HTC is a top-notch local provider that serves the community with panache. Not only does the company have great customer service, but also has awarded $100 gift cards to locals who've done good during the coronavirus outbreak. And it partners with the Horry County library on the Hoopla app, which provides free access to videos, movies, and books.
Find HTC internet in your area.
How much does HTC internet cost?
HTC's internet plans range in price from $59.95–$134.95 per month, giving you speeds in the range of 200–1,000 Mbps.
The price for HTC's Tier 1 plan starts at $49.95 per month, and the price goes up by $10 after one year of service. For that you get 100 Mbps download speeds on either a cable or fiber internet connection (whichever is available where you live).
How fast is HTC internet?
The fastest HTC internet plan is the Tier 4 plan, which gives you 1,000 Mbps download speeds and 500 Mbps upload speeds over a fiber connection. It starts at $104.95 per month for the first 12 months of service, and then afterwards costs $134.95 per month.
Other HTC internet plans range in download speed from 100–500 Mbps. HTC's cable plans deliver relatively average upload speeds, from 10–20 Mbps. The fiber plans give you a major boost in upload performance, hitting speeds in the range of 100–500 Mbps.